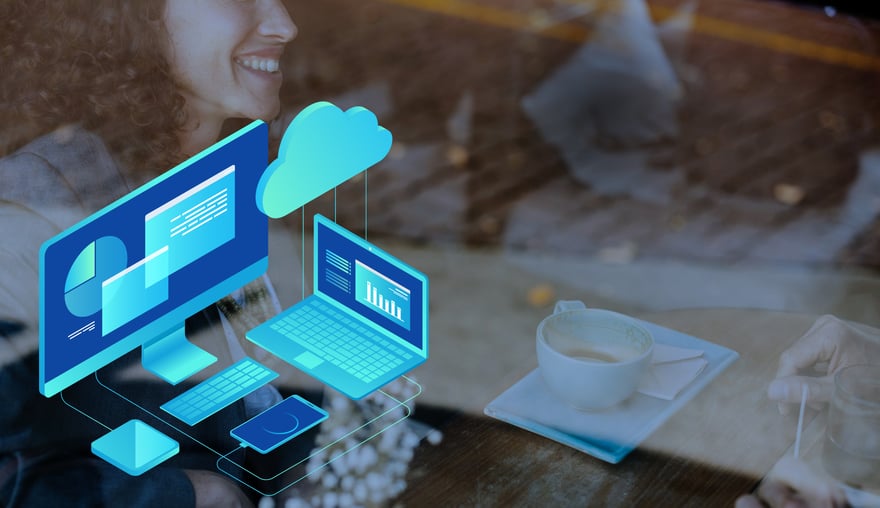 Bromhead Accountants win with cloud advisory: delivering proactive advice with tangible impact
Grace Thomson 01 February 2020
The integration between Re-Leased and Xero is second to none, I have not seen a better integration, it's seamless, it really works that you can make changes on either side so you really are working on the same set of data behind the scenes."
Neil Stevens, Director at Bromhead Accountants, has transformed the firm from a traditional, compliance-based business to a dynamic, growth-minded practice.
Throughout his career, Neil has been motivated by his clients' success. The cloud offered opportunities for Neil to leverage real-time data to affect positive change in his clients' businesses. Knowing that cloud technology would "change the game", Neil pushed a cloud strategy and today, Bromhead Accountants are Xero Platinum Partners.
The information from Xero and other integrated systems enables Neil to better advise his clients. Neil understands the greatest success of the cloud is the ability to leverage data to make his clients more money. Meetings no longer focus on the past, instead, Neil is analysing what is happening next month or next year. These forward-looking conversations are adding value to their clients as well as helping Bromhead to attract new business.
Bromhead's digital journey began when a client required a bookkeeping solution. Neil implemented Xero and Receipt Bank. It was successful so Neil began implementing many more clients on Xero. Quickly, Neil identified that the greatest advantage of Xero was the ecosystem of apps which integrated with Xero, such as Re-Leased. He saw that apps were transforming his clients' businesses, thus app advisory fast became a service line where Bromhead could add tangible value and deliver an impressive impact for their clients.
For example, Neil has a client who is a large landlord. The client was struggling with inefficient property management software and a poor accounting solution. Neil recognised that moving the client onto Xero would solve many of their issues but the client was reluctant to adopt Xero without an integrated solution for property management. Hence, Neil contacted Re-Leased.
Re-Leased and Xero were implemented into his client's business in January 2017. Neil says that "the client loves it" because Re-Leased has completely changed the way their business works. Their previous system was server-based and could only be accessed by one person at a time causing inefficiency within the team. Because Re-Leased is cloud-based, Neil's client benefits from weekly product updates and they have unlimited users.
Additionally, Neil and his team have access to their client's Re-Leased platform and log in weekly. This allows Neil's team to access the property and financial data to assist the management of their clients business and provide proactive advice.
As an accountant, Neil loves that the Property Managers can work entirely within Re-Leased and they don't need access to Xero. This is due to the advanced, two-way integration between the two platforms which ensures all financial data is correct and up to date in both platforms. Neil says "The integration between Re-Leased and Xero is second to none, I have not seen a better integration, it's seamless, it really works that you can make changes on either side so you really are working on the same set of data behind the scenes."
If you would like to learn more about how Bromhead Accountants can assist your business, contact Neil Stevens: neil.stevens@bromheadco.co.uk
If you wish to learn how you can maximise your cloud strategy to benefit your property clients. contact Grace Thomson: grace.thomson@re-leased.com