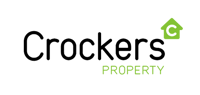 Crockers Property Management Team
We sat down with the Crockers Property Management team to discuss their use of Re-Leased, how the software has elevated their business and centralised all of their key information.
How do Crockers use Re-Leased to streamline their daily activities?
We are an end-to-end realty business. We have our body corporate sales team and property management team for both commercial and residential properties. The system we were using was not made or fit for use with regards to our commercial management and student accommodation, so we chose to switch to Re-Leased.

We use Re-Leased as the major software to manage all of our commercial tenants. And we do our day-to-day activities, like invoicing, payments to landlords, and we also use our calendars to remind us with any upcoming inspections or annual maintenance for all our commercial tenants. We basically use Re-Leased every single day.

Our ability to bring in everything that is new to the market makes us different. We use multiple different software platforms to manage our end-to-end property management operations. These are things that help us speed up our process – we like to be on top of the tech game and stay in the loop. We embrace technology.
Because Re-Leased is cloud-based we can actually just pull out the documentation wherever we are located.
How has Re-Leased helped add value to your business?
For us, because Re-Leased is cloud-based we can actually just pull out the documentation wherever we are located. Due to portfolio size increases, you can always reference key information. It helps property management agencies be more professional.

With regards to time, when it comes to using something that's designed for us, it helps to speed our tasks up and therefore saves time. There are a lot of things within Re-Leased that are really easy. The beauty for us is to have a software that centralises everything, which saves time on phone calls, emails going out, and that's what is really helpful for us. And some of our team are based at remote sites, but that doesn't matter because Re-Leased centralised all of our key documentation.