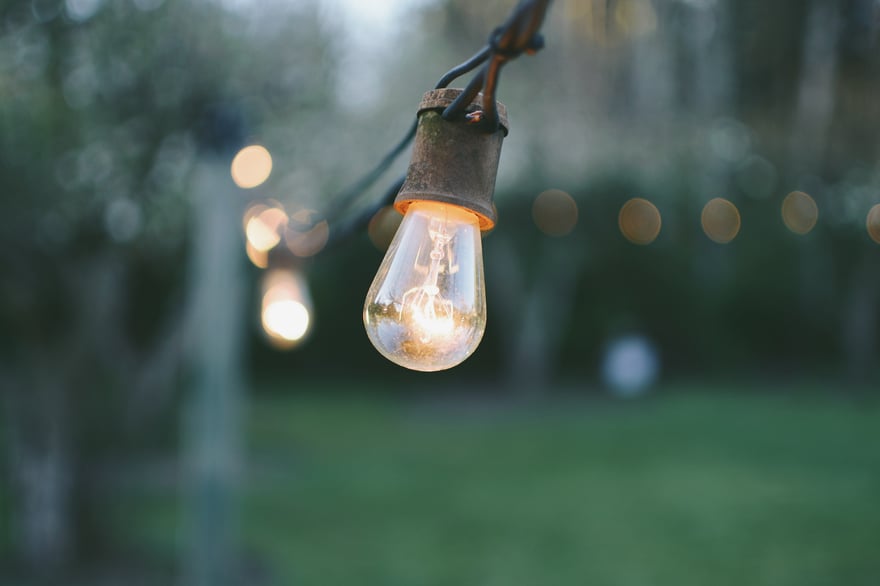 Why Commercial Property Management Needs To Innovate
Nathan Stanogias 27 February 2018
The commercial property management industry is demanding.
There are many rules and regulations that govern the day-to-day activities of property managers, property accountants, and trust account managers.
For even the most seasoned property management professionals, the daily rigours can be really overwhelming.
If you drill down to understand how they operate and what systems are in place, it comes as no surprise that things can get a little stressful at times.
Spoiler alert: spreadsheets and outdated software are still in use.
Here's the issue: they're costly, they're prone to human error, they're labor-intensive, they're a security risk, and most notably, these platforms are built for property management companies that precede the dot-com boom.
Those were simpler times. Business is really fast-paced today and there's far more competition.
If you're not disrupting the market, you will fall behind. Property technology (or PropTech) is here to change that.
The ROI of killer commercial property software goes beyond increased efficiency
When we talk about maximising ROI, we refer to undertaking an activity that provides a greater return of value on an initial investment. That's the ultimate goal of any business.
And it's the focus on innovation and growth that we've seen is a common theme across businesses in the travel, marketing, retail, education and manufacturing industries but for the property industry innovation seems like it has always been low on the priority list.
Well, why is that the case? Some companies have been using their current property management systems for over 20 years and the thought of change is daunting.
In our conversations with industry thought leaders, we've found that property professionals have concerns around improving their operations due to the challenges of training staff, migrating data and learning a new system from scratch.
Embracing technology is, ultimately, viewed as a burden and not as a means to advance the business.
But those who are embracing technology are tackling change head-on and are reaping the rewards. Big time.
Maggie Campo, Ray White Commercial Contracts & Trust Account Manager, relies on cloud-based property management software every single day to make sure she's not missing a beat to get the most out of her 8-hours.
"I've used a few different programs in the past and I can honestly say that Re-Leased is one of the easiest programs that I use.
"I rely on our staff at the office to initially process all of the new managements and make sure that the invoices are all processed correctly, so when I come in of the morning and reconcile, it's just a click of an 'OK' button because Re-Leased has done all the hard work for me," Maggie says.
To embrace change is to be disruptive
The willingness to change has been the catalyst for growth for property management companies reshaping their business models around modern property management technology.
Since 2011, over $6 billion dollars has been invested globally in companies that are shaking up the property industry, which is rising by around 36% per year. Those are massive numbers.
Cloud-based property management software has to be looked at as not only a system to effectively manage tenancies and property accounting but as a way to scale your business, too.
Jeremy Hague, Accountant for Cloud Accountancy, says that in order to keep up in today's fast paced business environment you have to embrace technology, which ultimately leads to an increased competitive advantage.
"Similar to some accountants, property professionals can be quite entrenched in traditional, paper-based processes, but the business world is constantly moving on into a more technology-driven environment.
"Those that embrace technology and the benefits of better integration, gain much broader, real-time, knowledge and insight into their businesses. This is a huge competitive advantage," Jeremy says.
Everything from running reports and logging maintenance tasks to managing staff output and overseeing property accounting essentials is accessible from a click of a button, and all guess work is eliminated.
By increasing operational efficiencies you're spending less time on administrative tasks, and more time on high priority tasks, and this has positive knock-on effects on the business's finances and staff-wide output.
Commercial property management software is as good as its support infrastructure
Once you move to a true tech-first approach, you will be running the businesses from the cloud, which means there is no limit to how you can access your key data: from a laptop, a smartphone or a tablet – essentially anything that has an internet connection.

To make sure the transition process from previous property management systems is smooth (be it spreadsheets or server-based software), support and implementation specialists are brought in to make sure that you can still do these two very important things: a) continue to run your business while you transition and b) be fully trained on how to use it in-line with your unique business requirements.
Once Ray White Commercial went through their training and implementation phase of setting up Re-Leased, their team-wide workflows have been automated.
And with the ongoing support Maggie Campo receives, she's guided in ways to best utilise the software to continue be an incredibly efficient trust account manager, while she knows that in the background the wider Ray White Commercial team are managing all administrative tasks.
"I cannot say enough great things in relation to the support staff at Re-Leased. They have been one of the friendliest, quickest and patient people I have ever had to deal with. I only really use the trust accounting side of Re-Leased and rely on the staff in the office to do the day-to-day procedures and invoicing – this has been a very easy process so far.
"And no matter what queries or difficulties I had, they were there to help me step-by-step (with some laughs along the way) and showed me how easy the process really is," Maggie says.
If you would like a FREE demonstration with one of our product specialists CLICK HERE

If you want to learn more about how we have helped our clients grow their portfolios CLICK HERE

Senior Marketing and Content Specialist @ Re-Leased. Former Journalist, Editor, and Founder of Your Content.