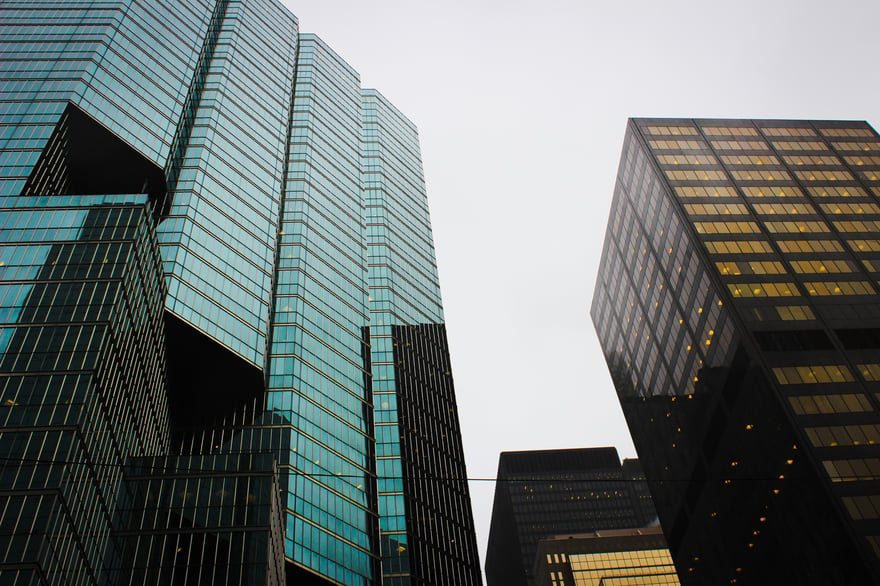 4 Things You Didn't Know About U.S. Commercial Realtors and Brokers
Re-Leased 22 October 2019
This is a guest post contribution by Gabe Nelson of Living The San Diego Life.
What's the deal with U.S. realtors and brokers?
Well, here are four points that break down some of the interesting things about the illustrious career path of a U.S. commercial real estate professional.
First of all, and most obviously, the market plays a big part in an agency's success...
Most commercial real estate brokerage firms are located in every major city. While bigger cities often have the highest percentage of commercial real estate available therefore they also have the highest number of brokers living and working there.
Just because the larger markets are obvious powerhouses doesn't mean the smaller markets aren't a place to find successful brokers. Areas that are still being developed are also places that have a lot of business deals going down.
While smaller markets may tend to boast smaller deals it is often easier for new brokers to get a solid start and use their deals as a launching pad to the higher market. Often the smaller markets come with a larger commission possibility because there's less competition and a small few dominate the market.
Because it's a well-known fact that success in real estate comes over time, most commercial brokers have been in the field for a long while which gives them even more knowledge to base their recommendations on.
In addition to their real estate knowledge, a lot of successful commercial realtors are adopting a consultative approach to new business. It's this that is playing a big part in their efforts to do business differently, and to ultimately offer a better service to stand out in the market.
It's a highly specialized real estate profession (and a sought after one in the U.S.)
Commercial real estate agents have a specific niche, and most specialize in a specific property type to focus on. For instance, some agents focus on office spaces, others have a specialization in the retail asset class, or even the industrial asset class, too.
While much of their volume in retail space turnover is in leasing, occasionally a large sale will go through as well. Dealing with local and national businesses requires excellent insight into your local market.
Expanding companies are always looking for office space that will afford them new markets and enough space to entice new employees, a good broker can see an up and coming area and know that their client wants to have space there.
Another specialty is in retail properties – or otherwise known as the retail asset class. In this specialty, location is of the utmost importance as well as knowing demographic data in traffic flow. Commercial brokers also find that it is also good to understand the local laws and whether a business would have a competitor.
There's also a specialty for industrial segments including warehouses manufacturing and processing facilities. The specialty requires a lot of expertise based on environmental legal and zoning issues. Industrial realty sales focus on both leasing and selling properties.
Commercial realtors (and brokers) have access to knowledge that industry outsiders simply can't tap into...
For building owners and landlords who are opting to outsource their property management to a commercial real estate agency, this is something to heed. If owners don't plan on managing their own portfolio and property-related tasks, then it is imperative to engage in a relationship with an expert.
Not only do realtors focus on specific property types but they also have to focus on some of the important aspects of their properties and become experts in them.
For instance, when was the last time you thought about what the turning radius is for semis? Or if a building's loading dock is the right height? This is why it's so important to have experts in your camp.
Commercial real estate is the big leagues of real estate, where billions of dollars in transactions locally nationally and worldwide go down annually. Commercial agents are trained and prepared for these impressive business transactions.
They can help purchasers secure better deals...
When looking at commercial real estate, industry people like to throw around the phrase square footage frequently.
Basically square footage describes the physical size and boundaries of space it's a common denominator of office spaces throughout the country, but in fact it is not measured using a completely standardized system.
Every market measures buildings slightly differently occasionally you may even pay for space you cannot use. In some markets are usable square footage and might be measured to the odd spaces that can't be used.
If a lease or rent is based on square footage extra space that is unusable, that could cost you more every month, even though you get no benefit from it at all.
A professional commercial real estate broker is highly skilled at finding the loopholes and helping their clients get the maximum amount of actual usable space while avoiding wasting money for square footage that can't even be used. Since square footage is not created equal, a broker can be essential in helping get a better deal.
Commercial real estate is often cutthroat and very competitive with landlords buyers and sellers fighting constantly for best prices and highest values the business can be exhausting and that's why having an experienced broker is so important.
Being a commercial real estate broker is not for the faint of heart, it is a difficult profession that only an elite few succeed at. Be it their market, their knowledge or their real estate specialty that contribute to that success, these four things combine to give you an insight into the crazy career path of commercial realtors and brokers.
--

Up Next: We're Launching in the United States!