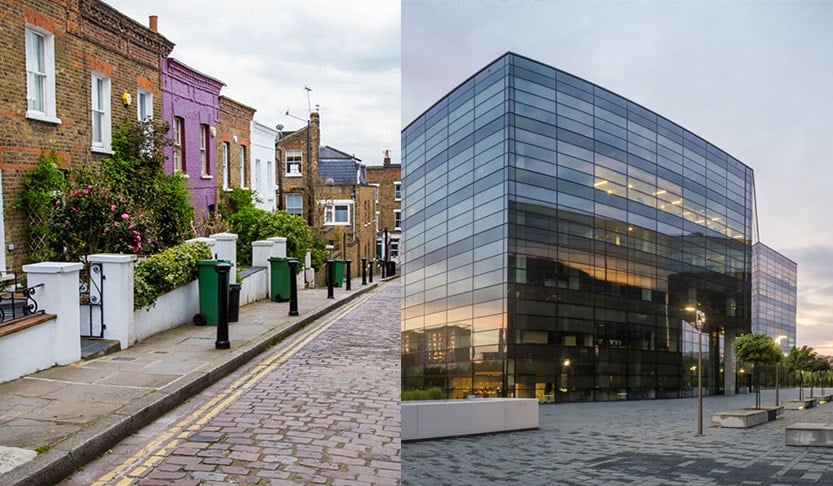 Using a residential property software to manage a commercial portfolio
Re-Leased 11 May 2021
Commercial property management is more competitive than ever, yet commercial property managers are persisting with legacy residential management software, building in workarounds and force fits. Commercial and residential property managers have many things in common, including:
Screening potential tenants
Ensuring properties are maintained in good condition
Navigating lease turnover
Collecting rent and chasing arrears
Tenant communication

But commercial property managers face unique challenges. The right commercial-specific property management system should free you from routine and repetitive tasks to spend more time building your portfolio and business.
Commercial real estate property management software should provide:
1. Outgoings management - charging and reconciling budget by area
Commercial portfolios often have a variety of ways that outgoings are managed and on-charged to tenants. Good commercial property software will enable charges for maintenance, utilities, and insurance to be fairly shared over the tenant base and be charged over and above tenants' base lease costs. This is something you should be able to do in your property management software and not on spreadsheets!
2. Balancing business types
Commercial property managers must think carefully about their mix of tenants. Good commercial property software will help you visualise and manage things like zoning requirements, or avoiding putting competing businesses side by side, which could have a negative impact on everyone's bottom line, including yours.
3. Managing maintenance and utility needs
Do your tenants need sterile rooms, walk-in freezers, or reinforced power grids? Good commercial property software should make managing maintenance and utility consumption distribution easy and fair.
4. Managing a high number of tenants (over 50 tenants)
A large office building means more tenants, more screening, more maintenance, more inspections, more rent invoicing and arrears chasing, and more tenant communication. Any inefficiencies, manual processes, and workarounds you've built into your residential software system will be exacerbated when processing a large number of tenants. Good commercial property management software can automate all your invoicing and tenant communications and keep you on top of every critical lease date across your portfolio so you never miss a rent review again.
Can you manage a mixed portfolio on commercial property management software?
When managing a mixed portfolio it is important to weigh up which processes would take the most time to carry out manually and to evaluate which software will do the best job automating those processes for you.
If you would like to further discuss your software needs, we have a team of PropTech experts on hand who are not afraid to recommend the best option for your portfolio - whether that be Re-Leased or another software!
You can book a chat with one of the team here.
Re-Leased was designed by commercial property professionals, for commercial property professionals. It is mission-critical software that automates the process of commercial property management from accounts to invoicing to budgets by area and more. Used by over 1,000 property companies worldwide, our customers include large property management companies like NAI Harcourts, Raine and Horne, and Savills and large landlords.
See what our customers have to say about us here