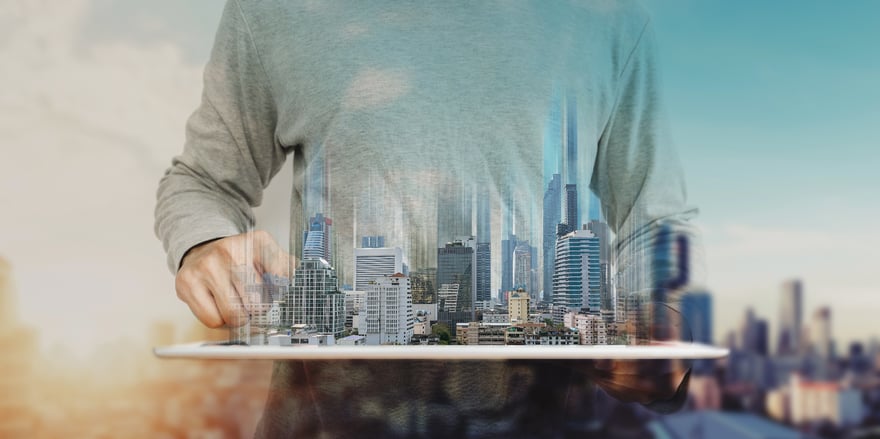 Properties or People – Are You Maximizing the Potential of Both?
Perry Levine 09 June 2021
Before a property is purchased, it is a common industry practice to conduct a thorough due diligence. The same goes for hiring a new team member. Whether it is a market or financial analysis, a series of interviews, tests or background checks, the real estate industry checks, checks, and double-checks.
When you start looking at what really makes a difference to a single property or a portfolio of properties, one must recognize that the dynamics behind portfolio performance go beyond lease-up, renewals, and capturing all-expense recoveries.
For many successful commercial real estate companies, it all comes down to the team. By engaging your employees and investing in their tools and development, it leads to greater portfolio returns.
The employee experience is a collective responsibility
Just like a property can suffer from deferred maintenance, individuals require the appropriate attention to feel that they are accepted, respected, and nurtured. But unlike a property where a scheduled walk-through can easily uncover issues, your employees need to confidently and comfortably be able to give you feedback about how they are doing.
Many organizations do not recognize that their employee experience is a collective responsibility. In other words, they assume a specific department, such as Human Resources, or the individual's direct supervisor is responsible for a team member. The reality is multiple stakeholders own and contribute to the employee experience.
In commercial real estate, the employee experience encompasses every department – whether it is back office or front office. This means that every external interaction is impacted as well, including tenant relationships.
The direct connection: your team, your assets, your tenants – and back again
A tenant does not renew their lease for a variety of reasons. Some are out of your control, such as a need for additional space, shifts in demographics, or business cessation. However, it is in your power to prevent the termination of a lease due to a poor customer experience with the team that represents the landlord.
The key to positive relationships with tenants is giving your employees the best possible environment in which they can perform their jobs. We all know that there is a direct correlation between tenant satisfaction and retention.
Tenant interactions come in many forms. Are your team members doing their best on behalf of the tenant throughout the lease lifecycle? This means that all employees need to have access to the same information — from the administration of the lease to the quick response to a maintenance request.
They also need to stay on top of the critical dates that impact the financial health of the property. Being proactive versus reactive is the only way your team should work with your tenants.
Empowering your team with the right tools
There are some in real estate who believe that the only measurable ROI is the one they calculate on the investment they made in a property. This is not an unreasonable assumption. But if your team isn't capable of doing their jobs – whether it is because they do not have the right tools, the right training, or they aren't happy – then the impact will resonate throughout your entire portfolio.
Having the right tools is important for every occupation. Expecting a carpenter to frame a house without a hammer or nail gun is a pipe dream. The same goes for your property managers. But even if you provide the right tools, do you understand their needs, get their feedback, and nurture their talent so that you have created an environment where your team can excel? When talent excels, they can give your tenants the service that they require, when they require it, creating the proper tenant experience.
We all know that there is a direct correlation between happy tenants and low tenant turnover.
Think about how many times a tenant left because they were unhappy. Did you see the warning signs? The foundation for solid tenant relationships is an environment where your employees and the tools that they use are in sync. That synchronization only occurs with a positive, constructive flow of information between all stakeholders. If team members across your organization are providing you with feedback, your tenants will have a customer-centric experience that leads to a positive relationship and greater retention.
Combine constructive feedback with a technology infrastructure that helps your team do their jobs better and more effectively, and you will drive workforce efficiency which will lead to happier employees and happier tenants.
To learn more about providing your team with the correct tools, be sure to check out our upcoming webinar: "Your Most Important Assets: Your Properties or Your People?" on June 24th at 2:00 pm EST by registering here.
Drive property NOI / evaluate the value
The fundamentals in investment real estate never really change. Chasing cap rates and squeezing the most NOI out of a property increases valuation. When all is said and done, the competitive landscape – in a traumatic post-COVID world – relies on your employees to do more than just collect the rent and serve unlawful detainers.
So how do you get the most from your most important assets?
Start with the right tools. Provide your employees with the best tools for them to do their jobs better, faster, easier. Research has shown that employees who go without technology or are forced to use outdated technology are more likely to leave their employer. Cloud-based commercial property management software, like Re-Leased, creates a single source of truth for your teams by bringing your lease management, inspections and maintenance, tenant communication, document storage, and reporting into one platform. By using this platform, complex tasks are simplified and streamlined, giving your teams more time to focus on providing the best service to tenants.
A recent survey by Aruba showed that employees who were fully enabled by technology were 51% more likely to have strong job satisfaction and 43% were more likely to have positive attitudes towards their work/life balance.
In addition to providing your team with the right tools to perform their jobs, you need to engage them through collective feedback and a constructive workplace environment. Being an organization where there is a sense of belonging helps to motivate and allows individuals to grow. Developing, training, nurturing, and promoting your employees will keep them happy, satisfied and engaged. And engaged employees know how to treat your tenants right.
Be sure to join us for our upcoming webinar: "Your Most Important Assets: Your Properties or Your People?" on June 24th at 2:00 pm EST by registering here.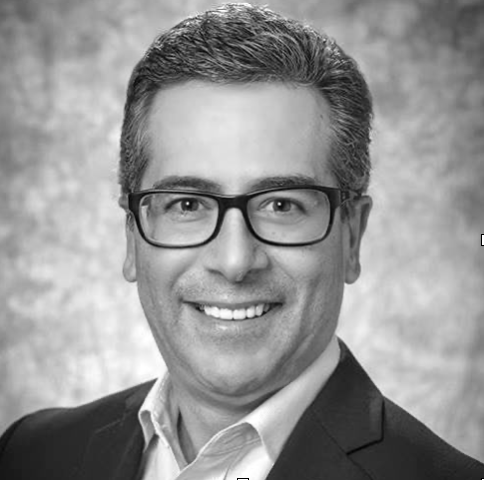 Perry Levine's extensive career spans almost four decades with experience across accounting, property management, leasing, acquisitions, dispositions, financing (both debt and equity placement), development, and brokerage. Investment vehicles include commercial (office, retail, industrial), residential (SFR, multifamily, mobile home parks), self-storage, parking lots, special use, and recreational. Perry has successfully launched commercial solution platforms for Grace Hill and RealPage. At RealPage he was the Industry Principal for multiple solutions including Accounting, Commercial, and Valuation platforms. His additional PropTech experience includes positions at Yardi and Timberline (Sage CRE).