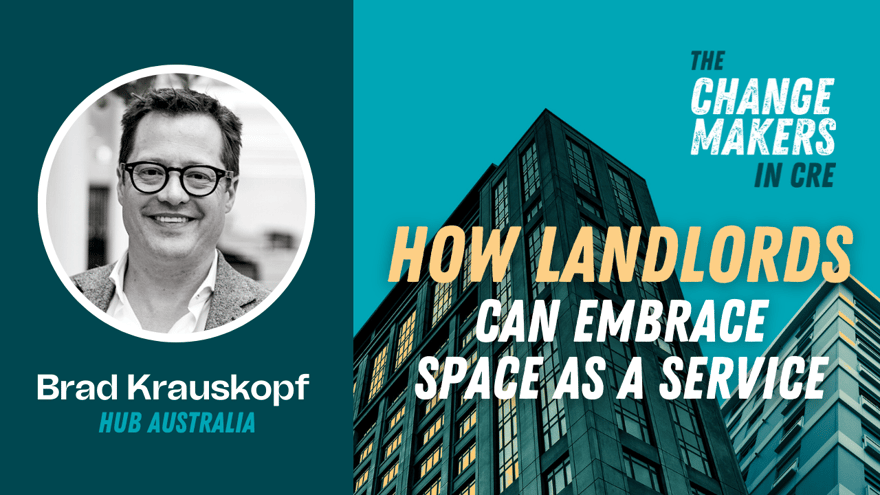 How landlords can embrace the rise of 'space as a service' with Brad Krauskopf
Tom Wallace 24 May 2022
While co-working spaces have been in play for many years now, the pandemic has shifted the way that we engage with the workplace. The 'Space as a Service' model is quickly growing in popularity among tenants looking for flexibility. On top of this, expectations on landlords are higher than ever to create spaces that will attract people back to the office.
---
In this episode of The ChangeMakers in CRE, we talk to Brad Krauskopf, Founder and CEO of Hub Australia, a premium workspace provider operating throughout Australia. Having been in the business of flexible workspaces for many years, Brad shares his knowledge of the rise of "space as a service" and how landlords need to embrace the change and invest in key experiences to ensure a sustainable asset for the future.


Watch the full episode
Creating a brand for your building – how landlords can stand out
Increasingly, businesses are choosing their office locations based on how the general area and even the specific building aligns with their own brand positioning.
The emergence of brands within the CRE space is becoming a critical strategic move in order to attract tenants. Brands say something about the quality of the building, and the standard of the experience that both customers and, more importantly, staff have while at the office, similar to how hotels differentiate themselves.
"When you go on a holiday and you choose to stay at the Hyatt or at the Marriott or at the Novotel or at the W, each one of those brands says something different about you. And in the CRE industry, a building brand, importantly, says something about your business."

To build their brand, landlords must figure out where in the stack their offering sits: is it premium or low-cost? Once the brand position is set, often it is easiest to work with a flex workspace provider with expertise at that service level, which could mean different providers for different buildings.

The rise of Space as a Service
More than a simple tenancy, as businesses try to attract staff back into the workplace, they are going to be demanding more than ever before from their landlords. Not only do they want a location, they want a happy and productive workforce and the space necessary to achieve that.
This is spurring the rise of "space as a service" and the need for quality amenities as companies look for greater flexibility with a workspace that may need to adapt to changing needs.

In order to achieve this, landlords must lean on partnerships to create the level of service they want to bring to the table. Flex workspace providers are listening to their clients' specific needs and offering services such as cafe management, concierge services, business lounge management along with full building activations.

After the convenience of working from home, landlords now need to make the experience of coming to work more attractive than ever before.


Is there a future for B-grade offices?
As Gen Y & Z, who have been raised in a digital world, being to comprise the majority of the workforce, there will be a continued flight to quality assets, according to Brad.
"You need an experience that's so good that I'm going to get out from behind the kitchen desk and, even worse I'm going to brave the commute. I've got to go to something that's really high quality."
That doesn't mean that there won't be space for B-grade offices, however, but as we shift into an experience economy, the amenities around the asset will become increasingly important. Access to cafes, shopping, gyms and other services are what will continue to support the occupancy of B-grade offices. However, these assets will only continue to have more pressure put on them to be upgraded for today's expectations.
"If you're thinking that you're not going to have to redevelop or invest further in the experience that you create around your asset, then there's going to be a bit of pain. Because a B-grade asset, exactly as it was pre-pandemic, will have all the more demands put on it and have to work all the more harder to attract tenants."
As cities continue to evolve, the time is now to be intentional, in order to create sustainable cities for the future.
"What we need to be thinking about is how do we not fight this change that has come about but thrive because of it. We've got to figure out how to bring all of those different parts to the table and we'll end up with some amazing cities that will be much more sustainable, much more local and the people will feel much more a part of it and that's what's exciting."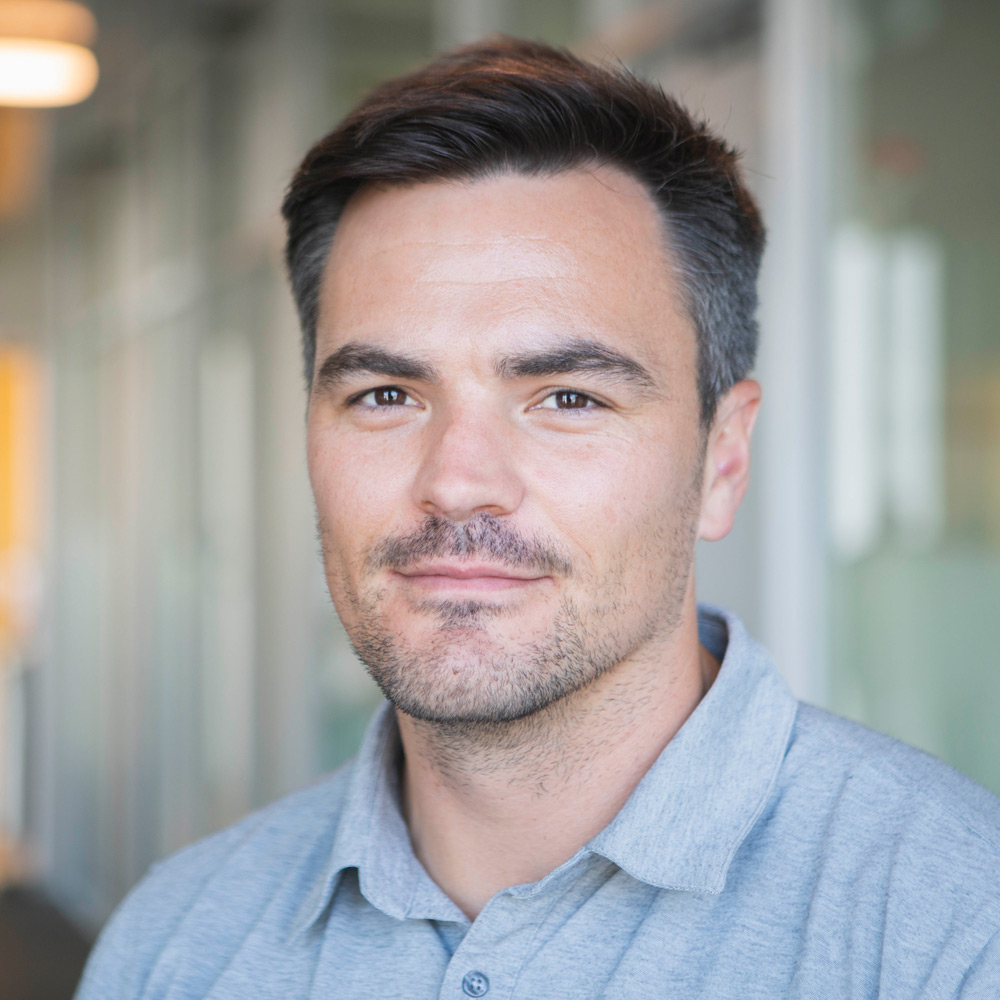 Tom Wallace is the Founder & CEO of Re-Leased, the property management software that's purpose-built for commercial real estate. Tom is also the host of The ChangeMakers in CRE podcast which shares the stories innovation in commercial real estate.