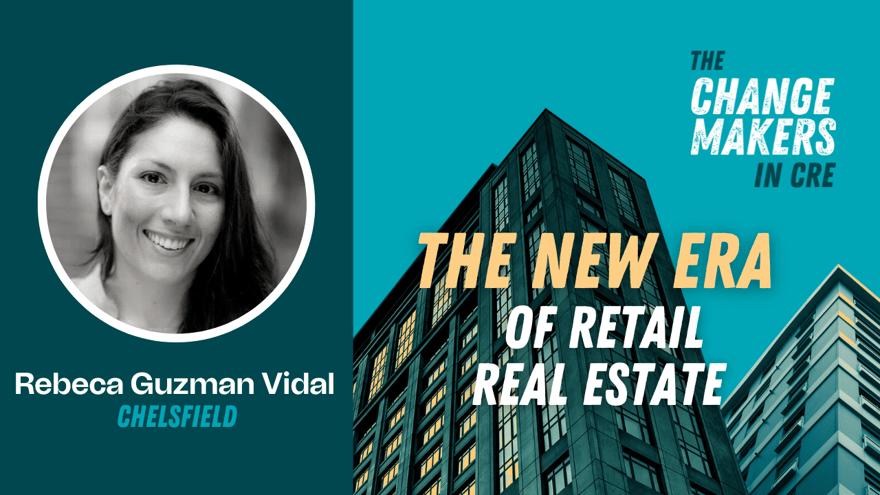 Shaping the New Era of Retail Real Estate with Rebeca Guzman Vidal
Tom Wallace 18 August 2022
The retail sector has been one of the hardest hit in CRE in recent years. First, there was the rise of eCommerce as customers flocked to online stores. Then, when a global pandemic forced shops to close their doors, many started to believe the days of physical retail may be numbered.
But Rebeca Guzman Vidal never bought into that narrative. Rebeca is the Group Head of Retail Strategy at Chelsfield, a leading international real estate company focused on asset management, development and investment. She is also one of the retail sector's leading voices and minds helping to shape the new era for the sector.
---
In this episode of The ChangeMakers in CRE, Rebeca debunks the myth that the retail sector is dead and talks about the unique ways of revitalising retail real estate. Here's what we covered:

Why retail is not dead
Pivoting how the famous Knightsbridge Estate operates
Is it the end of longer lease lengths in retail?
The value of pop-up stores for retail landlords
The similarities between retail and the office market

Watch the full episode




Why retail is not dead



While the pandemic was seen as the trigger for a shift in retail's fortunes, Rebeca believes that this is just a wake-up call for retail real estate to adapt. At the most basic level, people still love shopping at physical stores and businesses still need physical stores to showcase what their brand is all about.
"20p of every pound spent in the UK is spent online. But there is another stat that is also worth bearing in mind, which is that 85% plus of every pound spent is still influenced by a physical location

No matter how penetrated a market is, I still believe that physical location is such a pivotal point in the customer journey. It doesn't actually matter whether you purchase in the store or not. The point is you need that physical space to be able to convince your shopper to purchase. You still need that store to make sure that you're showing them what your brand experience is, what your customer experience is, and what you stand for."



Pivoting how the famous Knightsbridge Estate operates



The Knightsbridge Estate occupies one of the most prestigious retail sites in London, right between Harvey Nichols and the famous Harrods store.
Rebeca and Chelsfield have been leading an extensive redevelopment and modernisation project of the estate. At the same time as reimagining how it looks, Rebeca and her team have also revamped how it operates in the wake of the pandemic.
One of the first ways they did this was by focussing on bringing in locally-known brands and diversifying the tenant mix when international tourist numbers dropped.
"We felt very strongly that because The Knightsbridge Estate is so attached to the idea of Harrods and Harvey Nichols, that we were so reliant on international tourists. We really needed to pivot, and we needed to make our estate locally relevant. We needed to make it exciting and vibrant. We needed to remind people that we were here, not just for one thing, like luxury shopping. We were here for many more things."

"So effectively, we have worked a lot with brands that we know already have a great traction locally. We brought some of those in, and that can be f&b [food & beverage] brands, or apparel, accessories. We've also chosen to diversify our mix so we've brought a bit more tech in.

Is it the end of longer lease lengths in retail?
The other part of the strategy for Rebeca and the team was to make sure that they were keeping up with the changing nature of retail real estate; most notably, the shift away from long leases to shorter ones.
"At the beginning of our journey, when we acquired this asset, we were very focused on delivering long-term value creation and long-term growth. Obviously, through that you want strong covenants, 10-year leases, that's it. We've since realized that the number of brands that are successful and want or need a 10-year term has massively faded through COVID; and there's nothing wrong with having a variety of lease lengths, and there's nothing wrong with having pop-ups."
According to Rebeca, initiatives like pop-up stores help attract businesses who might not usually have the resources to occupy a space. The Knightsbridge Estate has allowed them to test out the benefits of a physical store without a long-term commitment.

Turning short-term initiatives into a long-term relationship
With this new trend, good relationships with tenants are crucial. Landlords and property managers now need to be more collaborative in making sure tenants are happy and successful in their spaces.
One example Rebeca shares is of premium sportswear brand Castore. It originally started as the "male answer to Lululemon" but has since expanded its offerings and the business as a whole in recent years.

"We actually were the first landlord ever to give Castore a physical space about three and a half years ago. They did a very brief pop-up with us through Christmas, and it was their first time dipping their toe in the water, trying to understand how physical stores could work for them.

Fast forward three years, they came back to us and said they wanted to take another store. They now have five stores open around the country and are looking to open more and asked us if we'd like to have them back. And, of course, we would. They've taken a store from us, and if all goes well, they'll be here two or three years, but we fully believe they'll probably want to stay longer after that.

And I think that's the beauty of pop-ups, too; when brands come in, they can really understand the location, they can really get to know their customers locally, and then actually decide to stay if it's working really well."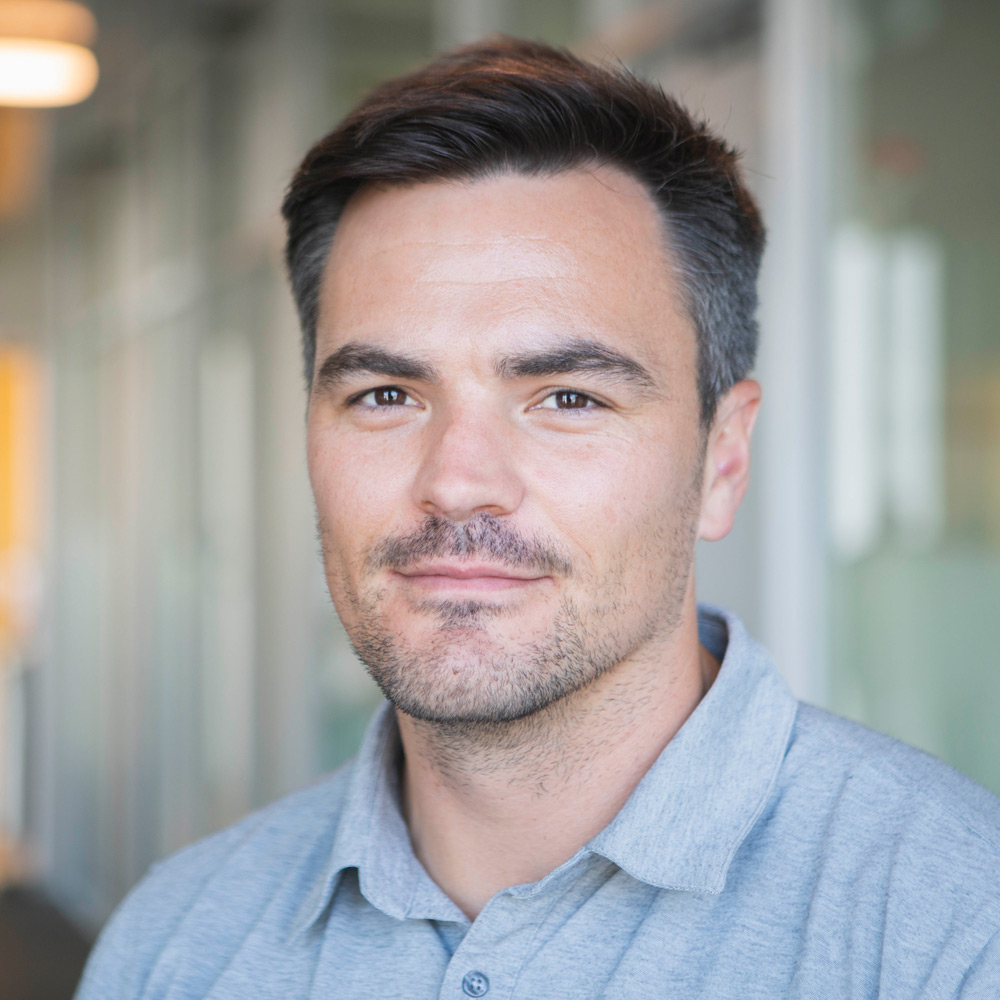 Tom Wallace is the Founder & CEO of Re-Leased, the property management software that's purpose-built for commercial real estate. Tom is also the host of The ChangeMakers in CRE podcast which shares the stories innovation in commercial real estate.