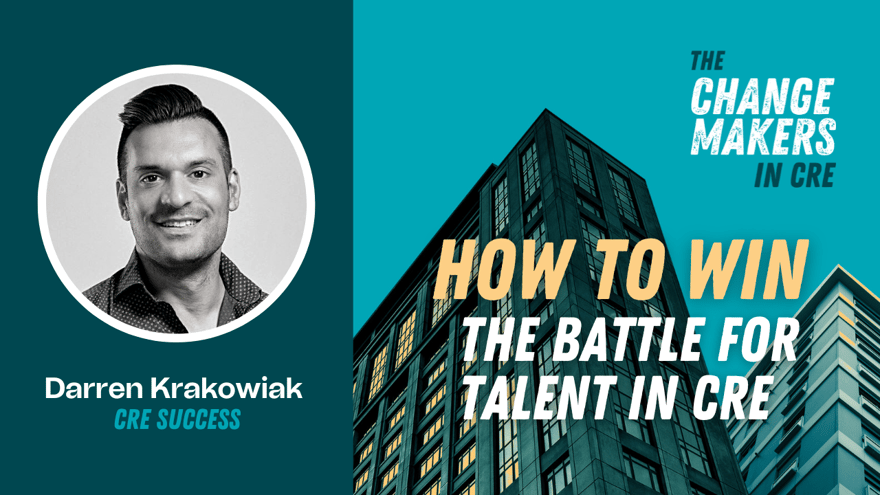 How To Win the Battle for Talent in CRE with Darren Krakowiak
Tom Wallace 11 October 2022
In the last 12 to 24 months, there has been a significant labor shortage in commercial real estate, much like many other industries. Commercial leaders are finding it difficult to attract the talent they need while also ensuring they retain their best people. In light of this, the topic of people development has become a high priority for the industry.
In this episode of The Changemakers in CRE, Darren Krakowiak, Founder of CRE Success, talks about working with commercial real estate leaders to develop their people and grow their businesses.
Here's what we covered:
How to attract and retain workers in a tight labor market

Why CRE needs to focus on investing in people development

The importance of promoting diversity and inclusion



Watch the full episode
Overcoming the Labor Shortage in CRE
A tight labor market means looking at different avenues to help with your recruiting activities. Darren is a big believer in hiring for attitude and cultural fit rather than experience. With proper systems (processes and technology) providing the backbone of your operations, leaders can expand their options and be more definitive about the type of people they want in their business. Hiring the right people aligned with the values of their leaders is crucial to creating a good culture.
"We need to hire for attributes and attitude, not just experience and expertise. If we only focus on hiring people with the experience or expertise that we're looking for, then it will be a very narrow pool of people that we can get.

Most of my clients in the property management space hang on to people who don't fit with the organization's culture because they're worried about losing their knowledge and might not replace them. But if we're able to outsource more, we have more flexibility to let go of people who perhaps don't fit our culture. Also, automating some of the more simplified and repetitive tasks can elevate the role of the people staying within the organization."
A Values-Driven Approach to Success
But regardless of the company's culture, every leader should also have their own values. Leaders must communicate what matters and provide Key Performance Indicators (KPIs) to guide people in the right direction. Also, if leaders expect people to stay consistent with their values, they must embody them themselves.
Good culture with consistent values helps with employee retention. Especially in the post-pandemic world, people are more willing to leave for flexibility and how they feel about the organization.
"Culture is about the way things are done, and it's about the values we believe are important. A lot of the time, the leader is responsible for the values considered important in an organization. We must remember that our own business reflects us, the leader. So if we are going to have people come into the organization who aren't a good cultural fit, that can then reflect poorly on us if we are pursuing business above the greater good of the culture.

When leaders are clear about what's important and what they value and communicate them, it acts as a magnet to the people who can consistently contribute positively to that culture. It will act as a repellent to people not consistent with that culture. It's up to the leader to be clear about who they are, what's important, and how things are done inside the organization."
Embracing Diversity, Equity, and Inclusion
The industry must start embracing diversity, equity, and inclusion. It will help expand the pool of people to choose from even further and allow a diversity of ideas, leading to more innovation inside businesses.
Furthermore, it creates a better relationship with potential clients, who are more likely to do business once they see themselves reflected inside your company.
"There's more work to be done around DEI, but I can see that some of the bigger firms have tried deliberately looking to promote more women into leadership positions. They're also discussing it more, whereas previously, these issues weren't discussed.

And it's not just about gender. It's also about disability, people's sexual orientation, or age. Giving people opportunities that come from different social and economic backgrounds are all ways that we can promote diversity, equity, and inclusion. If people see themselves reflected in the organization, it's more likely to seem inviting."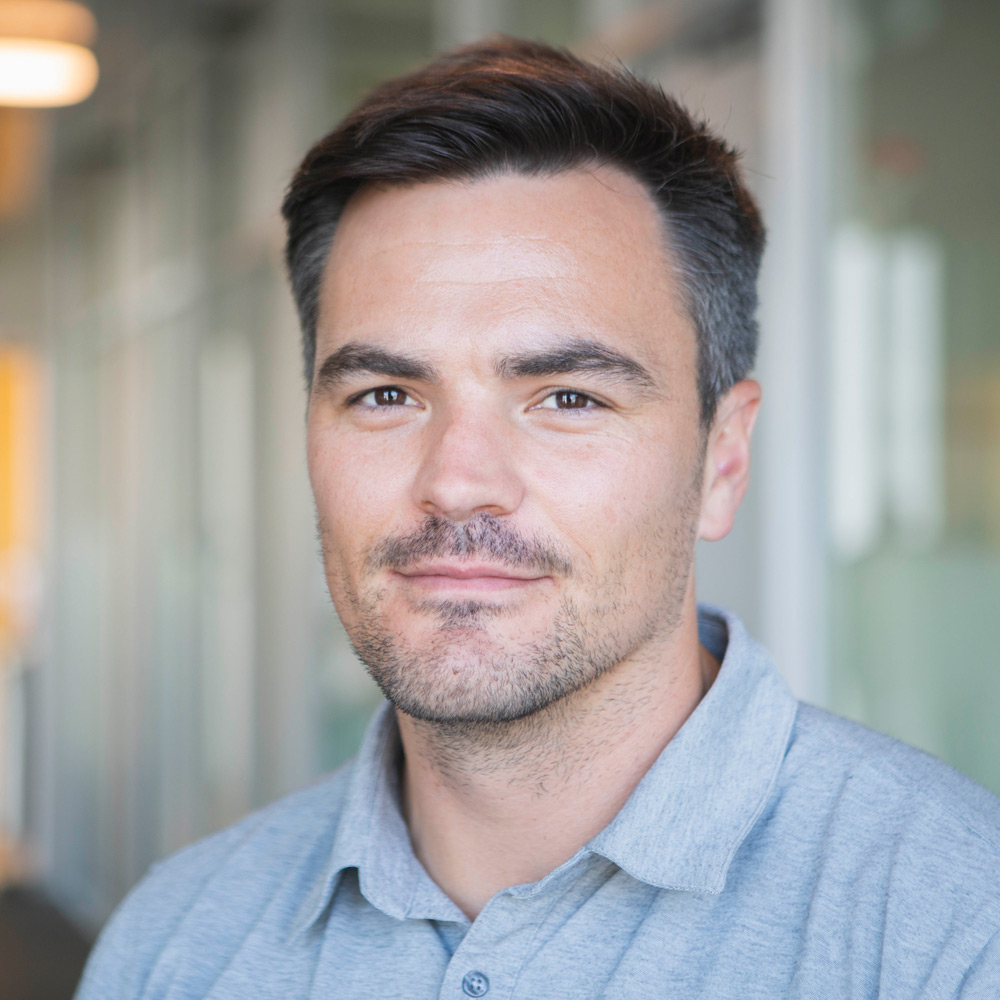 Tom Wallace is the Founder & CEO of Re-Leased, the property management software that's purpose-built for commercial real estate. Tom is also the host of The ChangeMakers in CRE podcast which shares the stories innovation in commercial real estate.