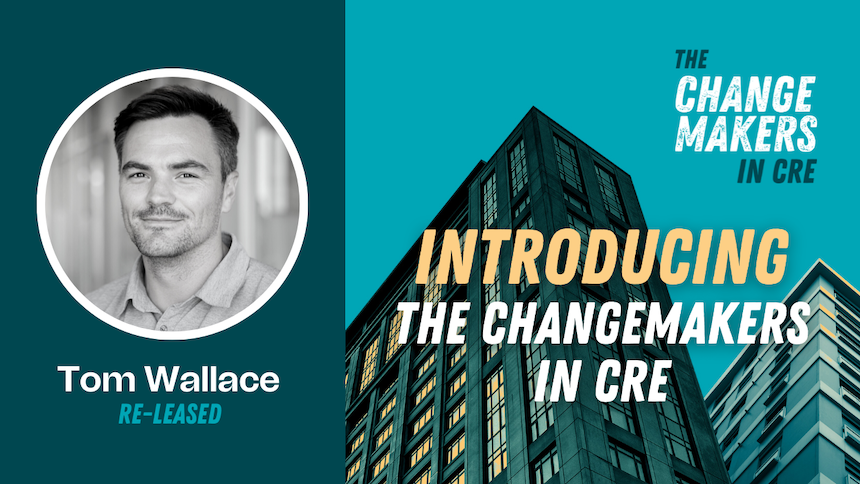 Introducing: The ChangeMakers in Commercial Real Estate Podcast
Re-Leased 09 May 2022
The commercial real estate industry is experiencing a rapid shift from old ways to new so we've decided to uncover and share these stories of innovation in our new podcast series – The ChangeMakers in CRE.
We're diving into all corners of CRE from investment decisions and property management, to ESG, business intelligence, the future of cities plus much more.
In each episode, Tom Wallace, CEO of Re-Leased, will be chatting to a ChangeMaker who's taking action and bringing new ideas to the table to solve a problem or capture an opportunity. Our aim is to give you insight and inspiration in a market that's facing huge changes going forward.
In this episode, Tom gives an overview of the series and what listeners can expect from each episode.
Watch the full episode
Q: Can you tell us about The ChangeMakers in CRE and why you decided to start this podcast?
TW: We have a lot of really interesting customers and partners that we talk to in the commercial real estate industry who have great stories to tell.
Commercial real estate is at an interesting phase and tipping point. There was lot of change happening pre-pandemic and then during and post-pandemic and that change has just accelerated.
I believe there's very much an old world and a new world of commercial real estate and there's a real opportunity for people who are excited about that and want to embrace that change, to learn from others who are out there doing it.
The idea of the podcast is to talk to those people within our network and be able to share their stories. I find the most interesting format to podcasts that I listen to personally are ones where you're listening to a story from someone who's done it or is doing it at the moment.
They can share that knowledge and tell you about what went right and what went terribly wrong. It's a lot more interesting to hear what the outcomes were rather than talking more about theory, so this is a great opportunity to do that.
Q: What can listeners and viewers expect from each episode?
TW: There's so much going on and so many different angles in commercial real estate so we've looked at all the regions that we operate in, New Zealand, Australia, the UK, America, Canada, and we're bringing together stories from all of those areas.
We'll also be discussing all the different parts of commercial property too, so whether that's types of property, like retail, office or industrial, or a focus on ESG or flex space; we're looking at all the different angles.
We've tried to get a broad coverage of the dynamic areas that we see a lot of change in and we wanted to bring those stories to the surface.