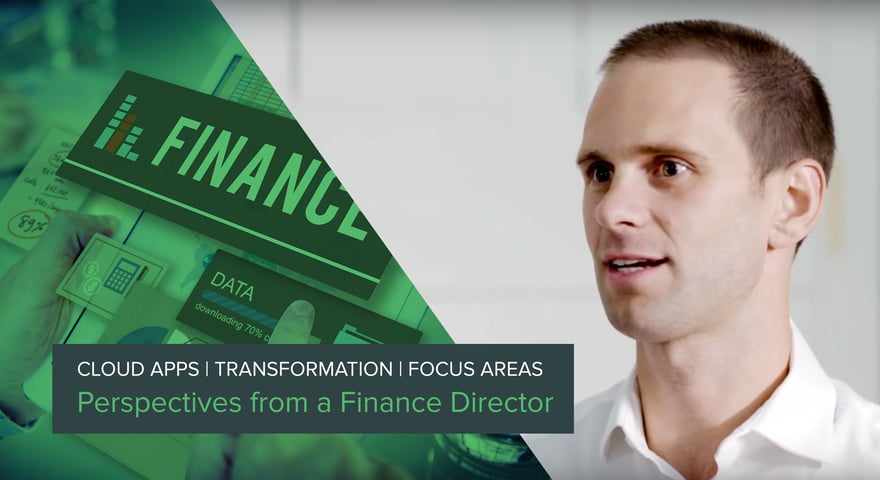 Transforming roles and property – the power of an app ecosystem
Sam Caulton 19 February 2020
Cloud computing and 'tech stacks' transformed Re-Leased CFO Sam Caulton's role and here he talks about how it can be transformational for property businesses.
Sam Caulton

| Perspectives from Re-Leased's Finance Director
Such is my belief that cloud computing is the way forward for the property industry, I turned down a job because the contract was sent in the mail rather than digitally. OK, there was a bit more to it than that, alarm bells were already ringing about the businesses approach to technology, but it was a big sign.
My background isn't tech and neither is it property, it's accountancy. I started as an auditor for KPMG in 2009, a very paper-based environment and any software was on servers which took up whole floors.
A move to London and a job with Great Portland Estates ("GPE") was my introduction to property and I fell in love with it. But at the same time technology was starting to take off - Uber, AirBnB and Facebook were all growing. I listened to podcasts by tech leaders and was an early adopter using B2C technology my colleagues were just starting to hear about, let alone use such as TransferWise, DropBox, Skype, Amazon Prime, amongst others.
I'm always looking for ways to drive efficiencies and at the time you could either do that within the constraints of existing server-based software or look for new, cloud-based, software to do it for you. Businesses were conservative about adopting something new before everyone else but I could see the potential of cloud technology, particularly in the B2B sector.
To learn more, I had to join the tech ecosystem, which unfortunately meant leaving the property industry (for the time being). I went to work with tech start-up Move Guides (now Topia) which helped businesses to move staff globally. The pain of moving countries for work was something I shared; when I arrived in London with my wife it took us six weeks to get a bank account. Topia built software to make it easier to plug your life into a new city. A lot has changed over 6 years, if you are moving today, you can set up a new bank account in minutes with the likes of Monzo or Revolut.
Topia used an ecosystem of different cloud-based software - 'tech stacks' - which made the business far more agile and efficient.
Internal emails, which feel like a very formal and time-consuming way of communicating, were replaced by Microsoft Teams or Slack. Expensify was used to streamline the admin around expenses - processing expenses for 200+ employees is extremely time-consuming. When we needed to move – which we did three-times – it took 3 hours not 4 days. And we quickly set up new offices in several different countries; with technology being the core enabler.
It was a 'wow' moment for me, not only seeing how Topia was using tech stacks but what other SaaS (software as a service) companies were doing too. For example, Xero, the accountancy software, made managing and monitoring finances far easier and more efficient – it was a powerful product and an enabler.
Software like Xero transformed my role as a CFO. It gave me a month back to spend on strategy, commercial analysis and other high-value, revenue-driving tasks. This work was impossible when shackled to a desk by a server-based software product or lack thereof.
A lot of people in my role would be afraid of admitting they are spending their time purely on finance but with the right systems in place, you can be far more efficient and free up your time.
However, I missed property and wanted to get back into the industry and apply everything I'd learned which is where Re-Leased came in. It had developed cloud-based software to help property managers, landlords and accountants work more efficiently, and even better it was integrating - stacking - with complementary software such as Xero.
As a business, using a tech stack means we can run Re-Leased - a global business of 7 offices - with a very small finance and operations team. All the information staff need is accessible from anywhere, communication is streamlined and staff are more productive and efficient in their day to day roles.
We use different cloud-based software across the business, not just for finance. Silos of information are eliminated and it also gives us transparency which is good governance.
With the right systems in place, we can be location agnostic, have smaller teams and be more cost-efficient. We can scale up without adding heads and be agile. To use the example of moving offices again, we have moved a team of 30 in just four hours.
The biggest barrier for property businesses in adopting this way of working and using technology like Re-Leased is a fear of the unknown. Managing the transition is important, particularly if jobs specs change. But, as I found with my FD role, removing manual elements can free staff up to do more value-add work and that can be a strong sell.
There is also the danger of roles being cut as processes are streamlined which also has to be managed.
Security is often a concern, not knowing where your data lives, but cloud-based software, including Re-Leased is stored on servers with military-grade security. Apple, Google, Microsoft and the like spent billions on data security. And the data is backed up on different servers, so it isn't in just one place.
The cost can be an initial barrier but this is easily mitigated by the ROI particularly when viewed in the longer term. Put simply, you can do more with less and better.

KPMG Global PropTech Survey, 2019
I've seen first-hand how adopting a tech-led approach can quickly yield results. As well as streamlining processes and creating transparency for core functions such as accounts and HR, it can make it easier for teams to collaborate and manage workflow.
For customers and tenants, it means a better experience; reporting and information gathering can be done far more efficiently and communication is more effective.
A low-tech means of communication put me off taking a job early on but technology can be used as a recruitment tool which is important when there is a huge skills shortage in the property industry. The younger generation is more tech-savvy and it can be both an incentive and an easy way of demonstrating what work will be like within a business.
What I tell my peers in the property industry – and our clients – is to start small, perhaps an expense management app to streamline what is an arduous and long-winded process, and get your staff used to the concept and benefits of cloud-based software products.
This can often open the floodgates to what else is out there, which on the one hand is great, but on the other, it is really important to step back and sketch out the "tech stack" you would like and work towards this over time, otherwise you end up adding "sticky plasters" to an already manual system.
Technology is changing how businesses use workspace and in turn, it can help the property companies run its businesses and manage property more efficiently.
___
There's a better way to grow.
A common question we hear at Re-Leased is where do I start in building an effective app ecosystem. We realise there are many choices when selecting apps, however, here are our recommendations based on what Re-Leased uses and what we have seen work well for our customer base.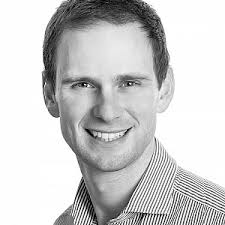 Sam Caulton is Re-Leased's CFO and brings over 11 years of experience to the team, including five years in SaaS. Sam held senior roles at KPMG, GPE, a listed UK REIT, and Topia Limited, a high growth SaaS business.