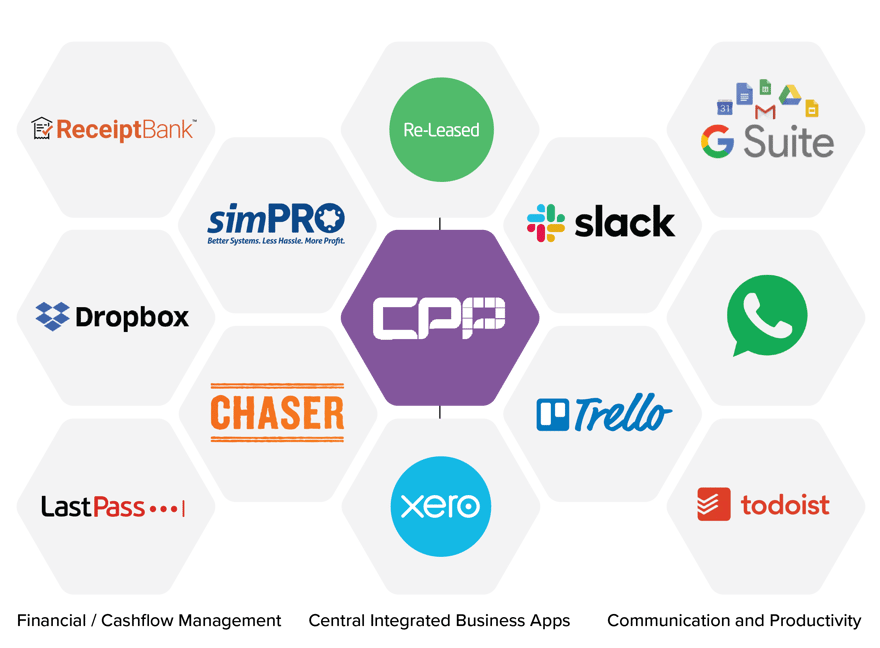 Tech for Success
Richard Kennedy 01 February 2020
Switching from manual to digital processes may sound daunting – but apps can bring it within reach for businesses of all sizes, as one case study demonstrates
Matt Fitzgerald MRICS joined Commercial Property Partners LLP (CPP) in 2015 as a partner to launch its property and asset management division. Since then, he has scaled the team up to seven people and added a specialist maintenance division, CPP FM & Projects, enabling the firm to offer an integrated property and facilities management service. Technology has played a substantial role in enabling this expansion of the business.
From the outset, Fitzgerald knew that technology would help him to expand operations. He recognised that apps had improved efficiency and organisation in his personal life and felt that, in the workplace, they could also streamline activities and increase productivity.
The rapid growth of CPP's property and asset management team has been helped by a well-planned and effectively implemented tech stack – that is, the cloud-based apps that support the business's daily activities. Using these, Fitzgerald's team reduces administration time and boosts productivity, so they can focus on providing better services for clients and tenants and continuing to scale up the business.
The catalyst for CPP's digital transformation was implementing the cloud-based accounting platform Xero. Once this was being used daily, the team saw just how automation and, in some cases, artificial intelligence, could improve a property management business.
From then on, Fitzgerald sought similar technologies to replicate this automation for other manual processes. This led to implementing the property management software Re-Leased, which automates manual processes such as chasing arrears and maintenance tasks and allows for centralised data so that team members are all working with up-to-date information.
Now CPP actively trials and reviews apps, especially those from the Xero App Marketplace, to ensure that it is seen as being at the forefront of technology use, both in its internal operations and for their clients. Fitzgerald's primary focus is for technology to make the business more efficient and provide a faster, more customer-focused service for his clients.
The apps used to help CPP achieve this growth are shown in Figure 1. Four of these apps, in particular, have become the backbone of CPP's business operations – Re-Leased, Xero, Chaser and Receipt Bank. This suite has helped Fitzgerald's team save 35 hours a week in administration activities, enabling them to focus on increasing the client base and expanding the range of value-adding services on offer. Each app allows them to work in the cloud, which means they can access the same up-to-date information anywhere at any time.
The four systems openly share information, reducing the need to re-enter data into multiple systems or spreadsheets. A significant benefit of this is that it limits the possibility for human error and ensures the integrity of essential data. Adopting a diverse tech stack has played a major part in allowing the team to speed up processes or, in some instances, completely automate tasks and focus on spending more time nurturing customer relationships.
Another benefit is that cloud-based apps allow team members to work to the same quality whether they are in the office or out meeting clients. This speeds up dealing with queries, as clients no longer have to wait for their property manager to return to the office to send a document, which has enhanced efficiency enormously and improved workplace mobility.
As teams can be more flexible about their location, employees see this as an advantage of working at CPP. Certain roles in the team that had been largely office-based have now evolved, so staff members can visit properties more often and add greater value to the business through remote working.
To ensure his team embraced the technology, Fitzgerald clearly communicated his vision, and supported this with a well-planned and efficient implementation strategy. Successful digital transformation in any business needs strong strategy and communication of this kind: the property management accounts staff had never used Re-Leased or Xero before, but have easily adapted to using them and found their efficiency and productivity improved.
CPP's early adoption of this technology has certainly helped Fitzgerald's team stand out from their competitors, and enabled the business's continued growth. He says: 'Before I was using cloud-based tools, I would be tied to my desk in the office a lot more because I was using paper documents and electronic files stored on local databases. This would mean that getting relevant data for tenants and clients was a much more laborious task. Having these apps means I can constantly access this data wherever I am, allowing me to deal with issues whenever they arise, and to spend more time either on site at the properties we manage or meeting clients.'
As an indicator of CPP's success, it was a winner in the Yorkshire Property Awards in 2014, 2016 and 2018, the East Midlands Property Awards in 2018, and the Most Active Agent in Sheffield in 2018.
Fitzgerald's advice to businesses is to 'be careful of thinking that you are too large or too busy to implement new software. It does take an investment of time and money, but the benefits will far outweigh this once implemented. Technology is moving so fast that if you don't embrace it you will be playing catch-up with the early adopters. Be aware that your customers want to leverage technology faster than you do.'
His team's success is a testament to what can be achieved with strategic planning and implementing the latest technologies. The division's growth serves as an inspiration to property professionals who aim to mirror its progress in their own settings.
--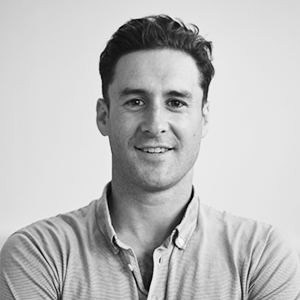 Richard Kennedy is the Managing Director at Re-Leased Property Software in the UK. He works strategically with commercial property agents to manage and streamline the transition to cloud-based property management solutions.