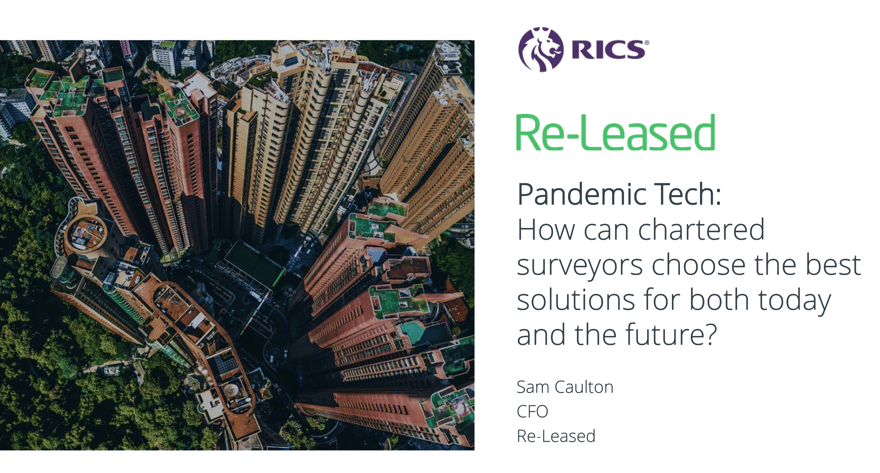 [VIDEO] Pandemic Tech: How to choose the best solutions for both today and the future
Sam Caulton 07 December 2021
Recently Sam Caulton, Re-Leased CFO spoke at the RICS Commercial Property Conference 2021 focusing on new change and building momentum — embarking on the new era of commercial real estate.
For the fourth successive quarter, a general optimism across the global commercial property sector continues to grow. A gradual recovery in global occupier and investor sentiment continues to improve and now stands at its best level since Q4 2019, according to the latest RICS Q2 (2021) Global Commercial Property Monitor. With global GDP growth forecast at 5% in 2022 (CBRE, 2021), the time is now for the sector to connect and analyse new impactful trends, the city centre return, asset class performance and devising new technology led commercial real estate strategies for 2022 and beyond.
In his presentation, Sam covers the shift to remote and distributed work as a result of the COVID-19 and pandemic technology to future-proof and gain operational efficiencies. The pandemic has seen ​"two years of digital transformation in 2 months" (Satya Nadella, CEO Microsoft) and the requirement for companies to digitise their systems and processes no longer belongs to "other items" on the board agenda, it is #1 or #2.​
It's taken a global pandemic to shake-up our industry and now we are seeing the impacts with two-thirds of CRE companies expecting to be mostly virtual in 2022 (Deloitte, 2021).
Trends here to stay for 2022:​
Digital workplace

​

Increased regulatory complexity

​

Need for business efficiencies

​

Using data for competitive advantages
As an owner or leader, what should you do to

future-proof?

​
Efficiency now

​

Fix the process first

​

Use technology to deal with complexity

​

Promote strengths that play to your competitors' weaknesses
Next up: Read Sam's blog on Transforming roles and property – the power of an app ecosystem, or see how Re-Leased can help your business in 2022 here.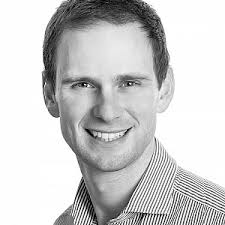 Sam Caulton is Re-Leased's CFO and brings over 11 years of experience to the team, including five years in SaaS. Sam held senior roles at KPMG, GPE, a listed UK REIT, and Topia Limited, a high growth SaaS business.