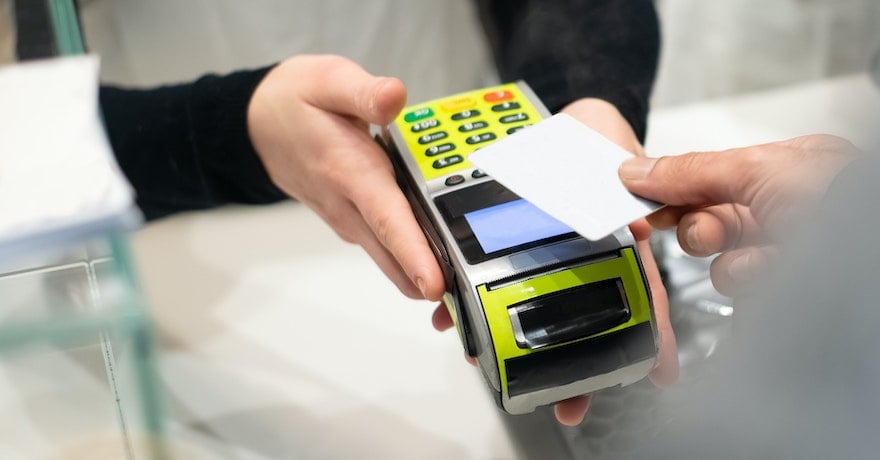 Retail rent collection in NSW hits lowest point since August 2020
Re-Leased 08 October 2021
Retail rent collections dropped to their lowest point in over a year in New South Wales as the latest lockdown continues to impact Australian businesses. Just 65% of retail rent was collected at the end of September in the state, which was the lowest figure since August 2020, when 62% was collected.
That is one of the major points of interest from Re-Leased's latest commercial rent collection figures for Australia for the end of September 2021. The data covers over 21,000 commercial properties across the country, comprising about 45,000 tenancy agreements.
"Retail rent collection has taken a major hit since June, particularly in NSW, where only 65% of rents were paid by the end of September, down from 82% at the end of June," says Tom Wallace, CEO of Re-Leased.
"With the federal government signalling the end of financial aid, and states working on plans for living with COVID, businesses will face continued uncertainty."
The figures reveal that commercial tenants in Australia have paid 82% of all rents due, on par with rents paid last month but still down compared to pre-pandemic levels. Despite current lockdown restrictions in some states, rent collection has not dropped as low as May 2020 when just 63% of commercial rents were collected.
Nationally, industrial sector rent collection continues its steady performance, only slightly down compared to pre-pandemic levels. Meanwhile, office sector rent collection has been surprisingly strong, with a sharp recovery in Victoria in February contributing to higher national rent collection.
Rent Collection Trends and Data
This data has been collected, anonymised and aggregated directly from over 21,000 properties and 45,000 tenancies in Australia. It does not rely on surveys or secondary collections. Re-Leased is confident in the validity of this data as its formation is a direct result of bank statements entries being matched and reconciled to rental invoices.
Australia Rent Collection - All Commercial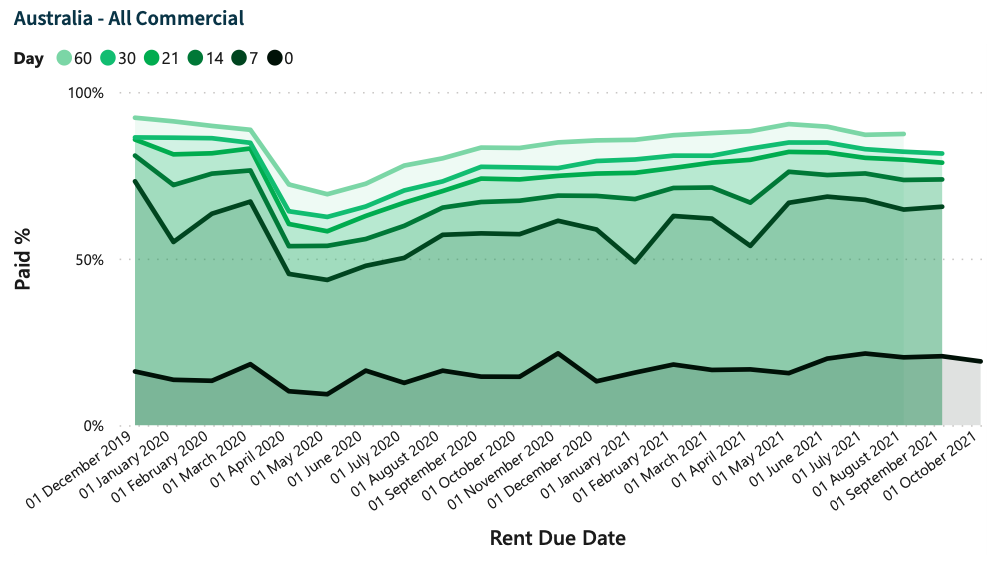 Australian Average* | All Commercial by Month - Day 30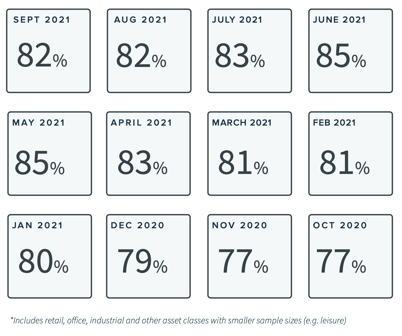 Asset Class Breakdown

Retail Rent Collection - Australia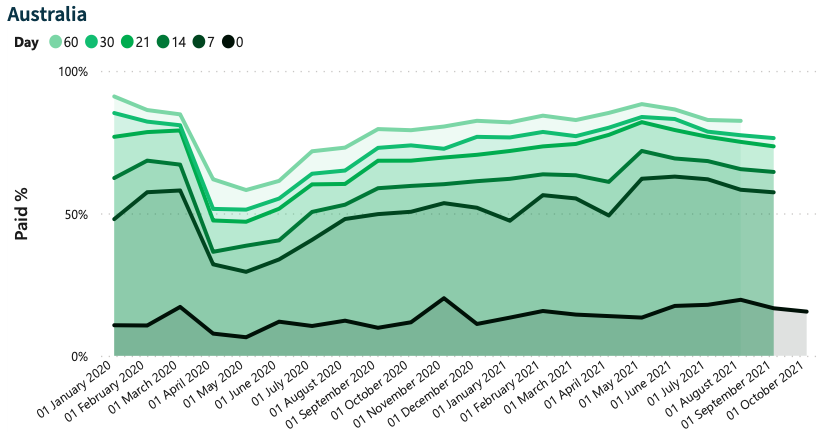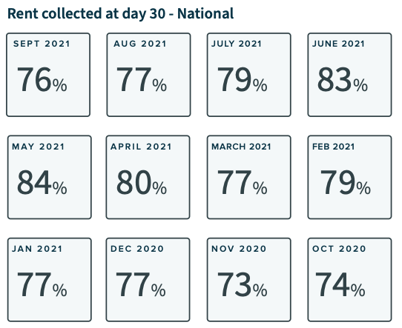 Spotlight - NSW Retail Rent Collection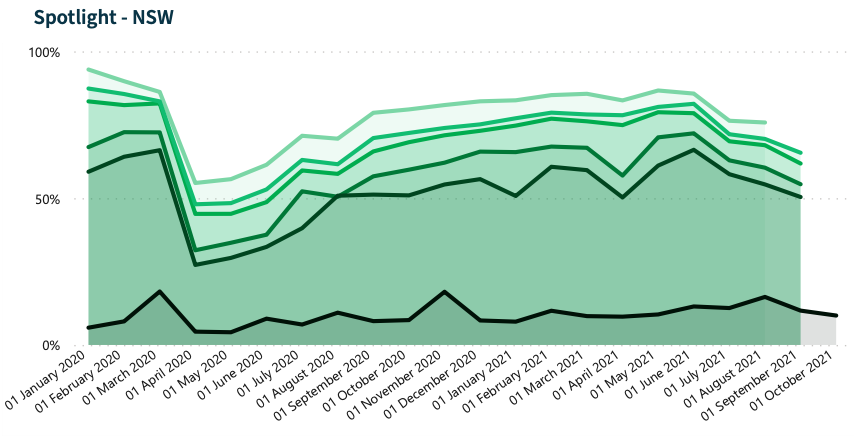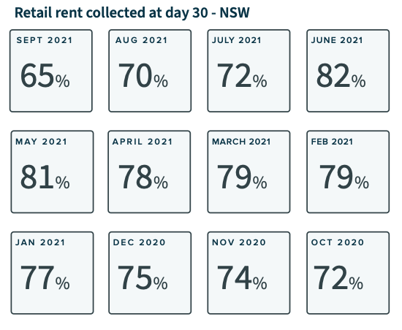 Industrial Rent Collection - Australia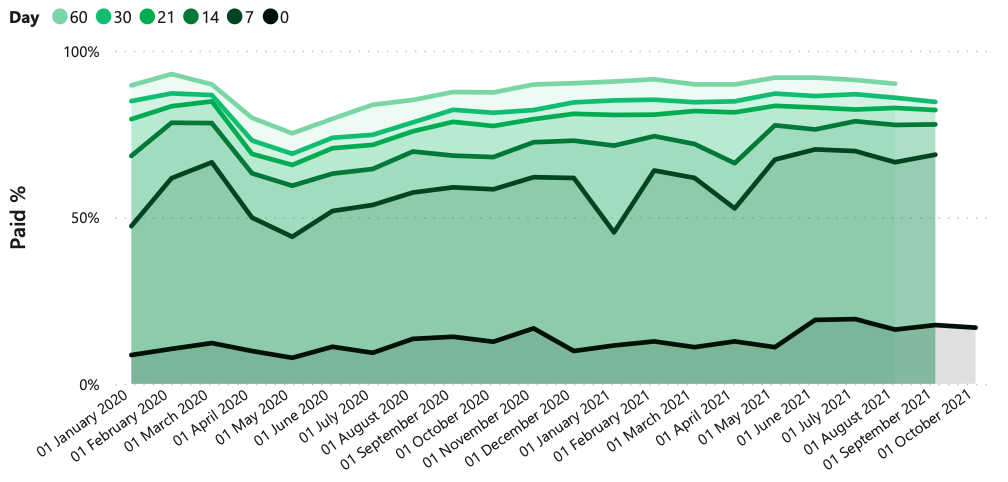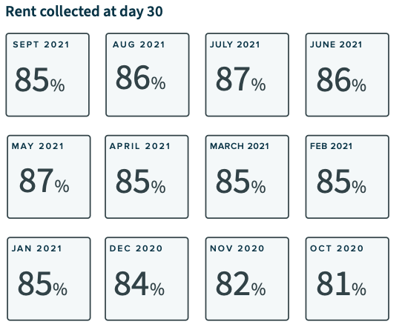 Office Rent Collection - Australia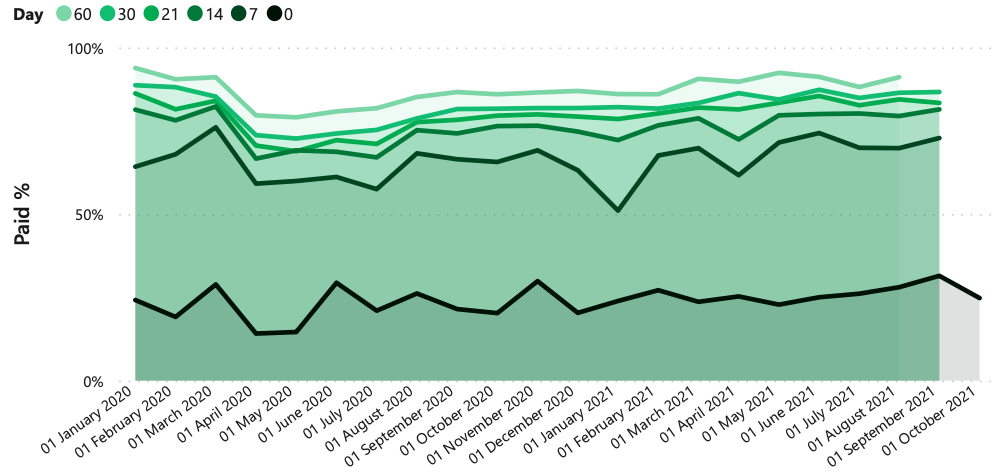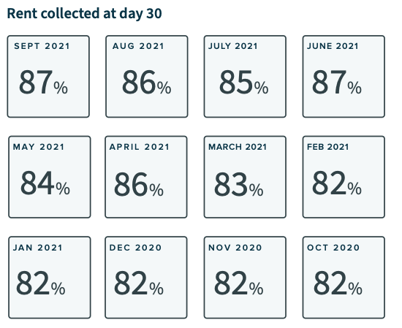 Download a PDF version of this report, featuring Rent Credit figures.


Keep up to date with the latest Rent Collection data as soon as it gets published.
Subscribe HERE to get new reports sent straight to your inbox.