News: Re-Leased wins at Xero Awards
Re-Leased 06 March 2020
Re-Leased Named Industry-Specific App of the Year at the Xero Awards UK & Ireland 2020
Winners announced in first ceremony hosted by Award-winning comedian Lucy Porte.
London, 3rd March, 2020 - Re-Leased won Industry-Specific App of the Year at the Xero annual awards. Held at London's iconic Electric Brixton, the awards showcased the achievements made by those leading the way in the accounting and app industries.
Hosted by award-winning comedian Lucy Porter, the glittering event recognised and celebrated the 150 practices and partners that attended. With 14 trophies up for grabs, the night marked the first time the annual Xero Awards were held as a stand alone event.
Glen Foster, Director of Accounting Partners at Xero commented: "The Xero Awards are a great opportunity to recognise the achievements of our accounting and app partners, and shine a light on the work they are doing to support small businesses. They are at the forefront of change, helping SMEs transform the way they do business.
Re-Leased CEO Tom Wallace says that he's extremely proud of the growing Re-Leased family — "I am incredibly proud of the hard work and dedication from the entire Re-Leased team who have earned this award. This represents how we help our customers be better and more efficient commercial real estate owners and managers. Thank you Xero — the community you have created is world-class."
This year has seen Re-Leased at the forefront of digital transformation within the real estate industry. Re-Leased is innovating commercial and mixed property management with a modern web and mobile platform which focuses on usability, automation and integrates with other best-in-class software such as Xero.
Everything from accounts to lease maintenance is available in a central online hub that allows the management of multiple systems, tenants and properties. Enabling property businesses to be more collaborative, productive and provide higher quality service to clients and tenants. As Re-Leased continues to use data to produce real-time insights and business intelligence, the value for clients increases.
Mark Groves, James Industrial, says, "When we discovered Re-Leased, we needed to look no further. The software itself is extremely well written, intuitive and very easy to pick up. All of our management functions are now largely automated and the seamless fit with Xero just makes everything so easy to do!".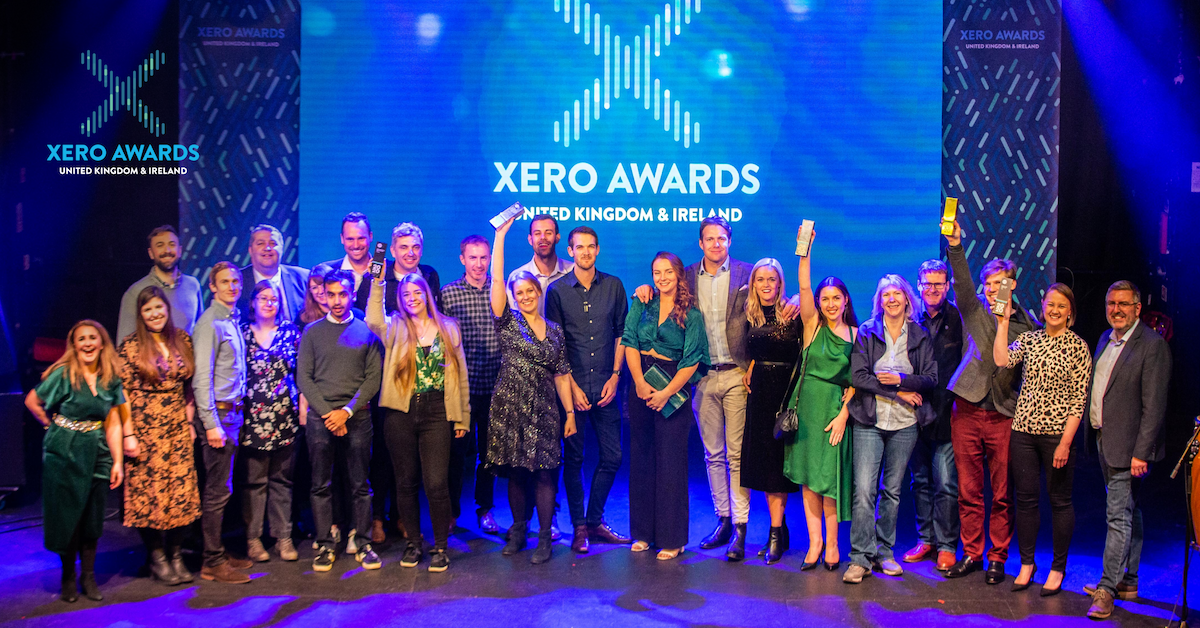 Grace Thompson, Strategic Partners Manager at Re-Leased comments: "We are so thrilled to have won industry specific app of the year. It has been a pleasure working with Xero partner firms throughout the last year to deliver their property clients with the best in class property management and accounting software. Events like the Xero awards exemplify how the accounting industry has changed and how crucial industry-specific apps will be to this process. I'm looking forward to meeting new partner firms in the coming year. "
Find more information on all the UK and Irish accounting and bookkeeping winners and UK app partner winners and why they are being recognised at this year's awards.
Full list of Xero UK & Ireland Award Winners for 2020 UK Partner Awards
Sole Practitioner of the Year - FigureFairy
Small Firm of the Year - Ashton McGill
Mid-size Firm of the Year - AdValorem
Large Firm of the Year - Johnston Carmichael
100% Xero Award - Raedan
App Advisor of the Year - MAP
Most Valued Profession - Jonathan Bareham
UK App Awards
App Partner of the Year - ApprovalMax
Emerging App of the Year - Xavier
Industry-specific App of the Year - Re-leased
Financial Services of the Year - GoCardless
Practice App of the Year - Fluidly
Ireland Partner Awards
Emerging Partner of the Year - PSC Accountants & Advisors
Partner of the Year - RDA Accountants
About Re-Leased
A global leader in cloud and mobile technology for the commercial property industry, Re-Leased is an innovative software solution used by thousands of property managers and landlords worldwide. Established in 2012 in New Zealand, the company has expanded globally to Australia, the United Kingdom and North America.