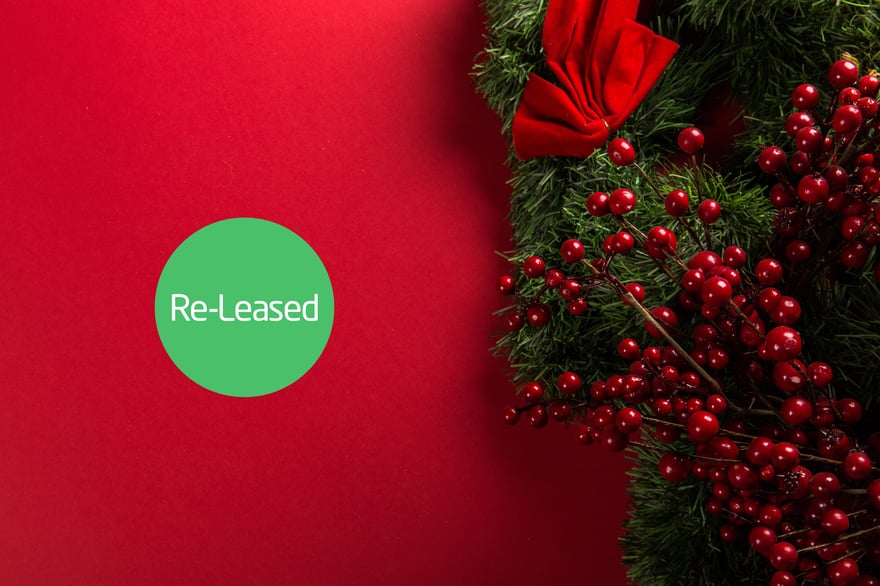 Merry Christmas From Re-Leased: 2018 Has Been Great!
Re-Leased 19 December 2018
As we wind down the year, we look back at the year that 2018 was and we are so grateful for our continued growth and company-wide success to-date. At the inception of Re-Leased, our founder Tom Wallace set out to make a real difference for property professionals and this past year has been no compromise.
We don't really like to talk about ourselves too much, but we think it's important to let you all know that we've had a tremendous year servicing the global commercial real estate and property accounting industry.
We have grown so much in 2018 and only have our amazing clients to thank for helping us be the best we can – and of course (how could we forget?) our incredible staff who work tirelessly to make sure our clients are kicking goals year-round and are getting the most out of Re-Leased. If you win, we win. And that sentiment has never rung more true.
Even though the calendar year is winding down, we know that for commercial property management, the silly season isn't all party and play: there's still rent to be processed and owners to be paid. But as we mentioned in our Christmas post last year, Re-Leased's automation tools will do a lot of that legwork for you, so make sure you plan ahead so our system can streamline your critical, end of year tasks.
Our fully automated rent payment and property accounting processes mean that you can set all of the necessary processes in motion before the holidays begin. So by scheduling everything ahead of time, you can relax knowing that when you return from your break that Re-Leased will have handled everything for you: rent will have been paid, reminders will have been sent, and invoices updated, etc. All of that fun stuff will be done for you – on time, as required.
And even owner statements are fully automated. As a result, instead of having to deal with them over the holidays and the new year, you can be confident that they're being automatically processed without concern. But as always, our support staff and customer success teams are a line away, so remember to keep their contact close by should you need to address any urgent issues.
Okay, so now for some closing words to put the lid on 2018: we hope that our existing, long-standing (and new) customers have run more efficient operations in 2018 with the use of Re-Leased, and that our educational material, such as our eBooks and blogs, have educated and inspired you to be your best.
2018 saw our global teams grow at a rapid rate, which has us extremely excited for what's in store for next year. We can't wait to ride on that journey with you – both current Re-Leased users and future users.
Up Next: Catch Up On All Of Our Event Highlights From Our Recent UK Event