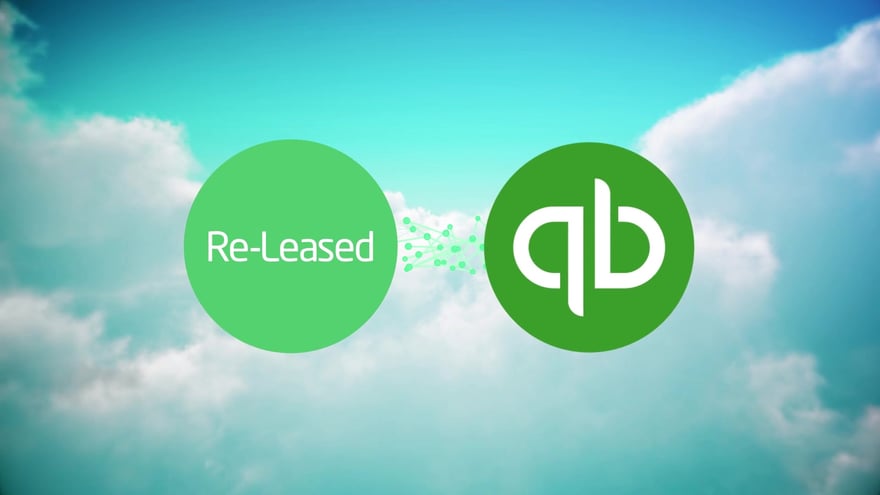 Media Release | Re-Leased and QuickBooks Online announce integration
Re-Leased 21 September 2020
Re-Leased and QuickBooks Online integration set to shake up property management in North America
Re-Leased, a leading cloud-based commercial property management software company, announces its new integration with QuickBooks Online, the leading cloud accounting software in North America.
The integrated offering from Re-Leased and QuickBooks Online will give North American property professionals access to cloud software that is specifically designed to cater for both their property management and accounting requirements. The announcement is timely as the COVID-19 crisis has exposed the importance of adopting cloud software for the commercial real estate industry, which has been slow to react to global digitization trends.
Re-Leased has been building its presence in the North American market for 12 months, with a growing office in New York. The company already has a strong customer base in the United Kingdom, New Zealand and Australia, with over 70,000 properties currently under active management on the platform, and over USD 4.7 billion rent processed annually.
Working with customers in North America, the company has been optimizing their software, ahead of promoting their offering to the wider market. The QuickBooks Online integration is one of a number of steps the company has taken to optimize their product to suit North American customers.
"We are really excited about the impact Re-Leased is going to have in the North American commercial real estate market," says Re-Leased CEO, Tom Wallace.
"The North American market has been dominated by two or three software providers for a long time, and we do not think they have done enough to innovate and improve their offerings. We are excited to fill this gap by offering property managers and landlords a "Connected Cloud" solution that can seamlessly integrate with other best-in-class software, like QuickBooks Online."
Re-Leased have prioritized integration with other leading software providers since the company's inception in 2012. The company's success following their early integration with Xero demonstrated there was a strong demand for integrated software products.
"We believe the future of software is the Connected Cloud," says Wallace
"The Connected Cloud allows companies the flexibility to choose the best software to meet their needs, as they can integrate offerings from different providers. Creating an ecosystem of cloud-based mission critical software that talks to each other makes a business far more agile and efficient, future proofing the business and eliminating data silos.
"QuickBooks Online has a loyal customer base and great functionality, so they were a priority integration for us in North America. We will be continuing to expand our accounting integrations."
Zyyo, a new tech-enabled real estate investment platform from Campisano Capital, are in the process of signing up to Re-Leased and integrating with QuickBooks Online.
"Re-Leased is critical in the managing process for Zyyo in that the transparency and real time data that our fin-tech clientele receives is in alignment with our streamlined business practices. Their automated software and QuickBooks Online integration allows for our technology to operate at a higher level, empowering our valuation techniques to constantly be priced at market value," said Nick Campisano, Founder and CEO at Zyyo.
Bookkeeper 360, a New York based accounting firm, have long been champions of integrated cloud software for commercial property management.
"At Bookkeeper360, many of our real estate clients have always wished for a cloud property management platform that integrated seamlessly with their accounting software," said Steven Muller, Vice President of Sales at Bookkeeper360. "The days of our clients having servers on-premise or operating out of spreadsheets are over now, thanks to Re-Leased."
Re-Leased will be working with property managers, landlords and accountants currently using QuickBooks Online to introduce the new integration.
"The great thing about partnering with a cloud-based software provider is that they are always growing and developing the product you use through new features and integrations," says Wallace.
"Our customers are not just signing up to a product, but to the promise that we will continue to keep them at the forefront of digital innovation in the commercial real estate industry, and that is what I find so exciting about the Connected Cloud."
Explore the Quickbooks Online integration here
About Re-Leased
Founded in 2013, Re-Leased is a modern cloud-based, commercial property management platform which centralizes portfolio data, automates workflows, and provides live visibility for landlords, property managers, tenants, and accountants. Re-Leased's property manager app, landlord app and tenant app provide flexible, instant access to data, and its integrations with other leading cloud software give customers the facility to build their own technology ecosystems. Re-Leased now manages over 70,000 properties worldwide.