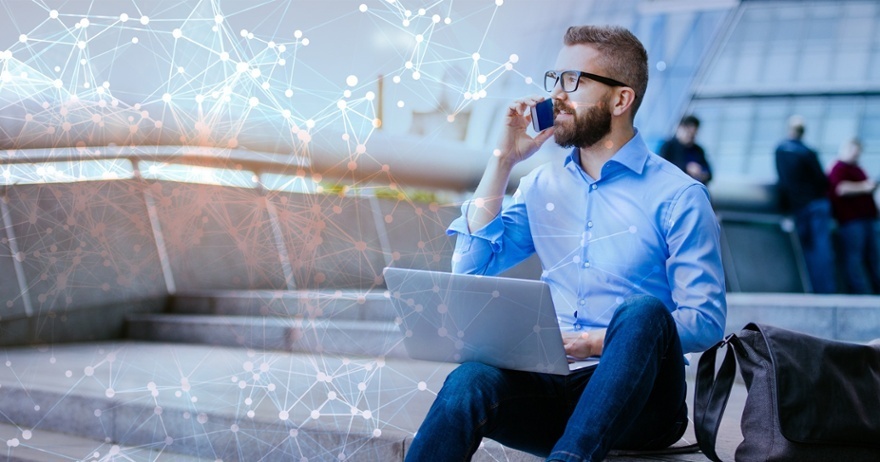 Early Adopters of Property Technology Will Lead The Pack
Richard Kennedy 10 October 2018
The so-called 'consumerisation of technology', a defining trend in IT, reflects advances in cloud and mobile computing, which have allowed consumers to access their data from anywhere, anytime.
As the line between home and work blurs, those same expectations are now the norm for people at work, including those of us in the commercial property management and technology industries.
Efforts to automate the manual processes that underpin our operations and relationships in commercial property have sped up in the last 4-5 years, often described as property technology (or PropTech).
However, every landlord and commercial property management company seems to be at a different point in their adoption of technology – whether it be developing proprietary systems in-house, outsourcing to a commercial provider, or partnering with one of the few proven software options available.
Low entry costs for cloud-based software have seen it become a widely adopted technology, with real estate being the third fastest sector to adopt the cloud in the UK, according to Xero.
This speed of adoption among individual companies reflects their business strategy and internal culture, and of course the appetite for change among their clients.
There are a number of examples of consumer industries where change has happened so fast it took participants by surprise – almost like a landslide – think Uber or AirBnB. Recently we have seen the same shift in the banking industry, where traditional banks are trembling at the word "FinTech".
The majority have left adoption of tech too late, and are now experiencing the hard impact of losing consumers who are looking for more innovative banking experiences that have none of the friction and rigidity of traditional banking systems.
Business-to-business (B2B) relationships typically involve more processes, place a premium on certainty and as a result seem to be slower to change. Within commercial property, there is sense of growing momentum as customers talk, and those early adopters share their experiences.
After all, who wouldn't want to take advantage of opportunities to learn more about their business operations and customer profitability through data, or reduce their admin burden?
Personal preference for using technology aside, one of the greatest arguments for improving efficiency is protecting margins and locking in customer loyalty through improved service – effective strategies to counter an economic downturn.
Of course nothing makes the case for innovation like financial success. Research among real estate businesses by Macquarie Bank identified the group of high performers were all early technology adopters, and characterised by greater staff productivity.
In the UK, managing agents (or property managers) that use technology such as Xero, VTS, Coyote, Edozo or Re-Leased, are among the most progressive in the world, typically leading the pack and rapidly growing their businesses.
One such managing agent, Commercial Property Partners LLP (CPP), who were early adopters of technology, used it to allow them to grow their business nationally in a relatively short period of time.
Matthew Fitzgerald MRICS, Partner and Head of Property and Asset Management at CPP, said that he took a huge leap in adopting technology that has paid off tremendously.
"When we first decided to move our property management systems we took a huge leap by moving away from the traditional server-based software which many of our competitors were using (and still use!) to a very forward thinking innovative system which was completely cloud-based.
"This was a gamble on our part as this new technology was relatively untested at the time in comparison to other server-based software, however, the benefits of this greatly outweighed the perceived risk of adopting this new technology.
"Since then we haven't looked back as this tech has allowed us to grow nationally at a rapid rate in a really streamlined and efficient way. Re-Leased and Xero were the first PropTech companies we worked with but since then we have adopted many others as we continue to try and stay ahead of the curve. One thing which we feel is key is the need to stay up to date with this new technology as it moves so fast and is developing and adding new features all the time."
The learning here is that CPP could execute on its strategy quickly because they chose a robust cloud-based solution that automates necessary but tedious administration and easily provides real-time insight into their operational performance. The advantage they have from 'getting in early' will compound into the future.
Many commercial real estate agencies still invest in efforts to build their own proprietary software system and others opt for server-based solutions that are costly and limited due to their outdated technical architecture. Software is not a silver bullet for the problems you have in your business. You still have to work hard and you still have to nurture relationships.
Great software just gives you more control and allows you and your team to work hard on the activity that moves your business forward. Now is the time to educate yourself on what solutions are out there and make a conscious decision as to where your business (not you) sits on the adoption curve.
Do you have a current problem that software could solve? Are you setting your business up to win in the next 5-10 years? And most importantly, are you meeting the needs of your customers?

––

Learn more about how Re-Leased has helped commercial real estate agencies and landlords alike achieve their business goals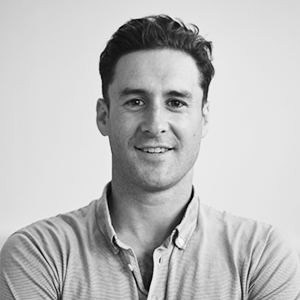 Richard Kennedy is the Managing Director at Re-Leased Property Software in the UK. He works strategically with commercial property agents to manage and streamline the transition to cloud-based property management solutions.