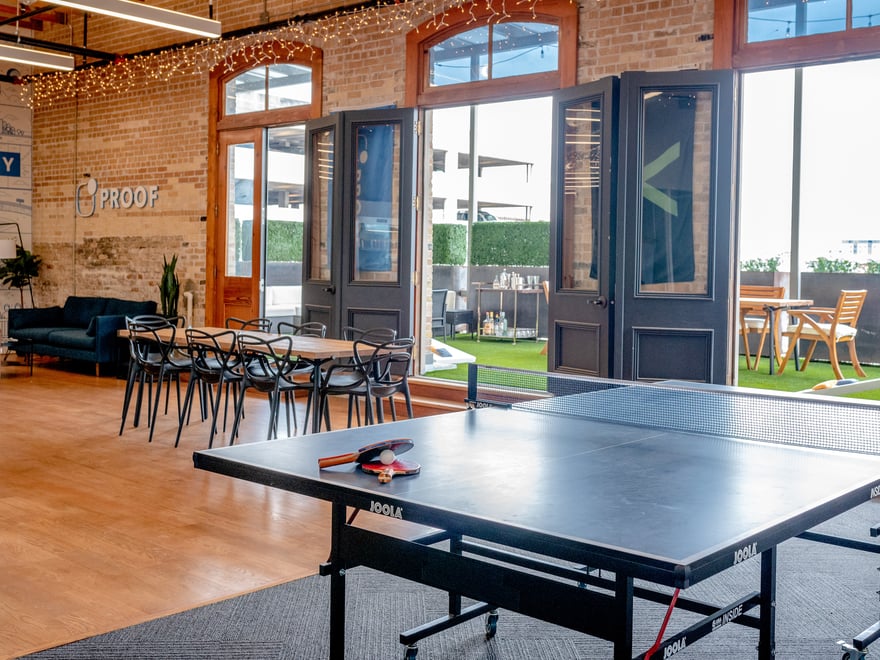 Commercial Real Estate Needs to Focus on its Customers
Nathan Stanogias 25 July 2019
The way we look at customer experiences is changing quite rapidly, and this is evident in the shift in the way buyers and sellers are interacting.
Now, this same shift is happening in commercial real estate (CRE). For long we have considered tenants to be mere space fillers, but that's starting to change.
In KPMG's Why brand and customer experience matter in commercial real estate report, they reveal that the word customer is being used 160% more to describe tenants by industry professionals.
This also demonstrates the shift in investing in the idea that tenant retention is equally as important as driving revenue, which is something that hasn't always been part of the CRE growth mindset.
And according to various commercial real estate reports on leading sites, the major themes in global commercial real estate are wellness environments, flexible leases and an overall industry mindset shift to embrace, and to truly hone in on, the customer experience.
With a shift to a more refined focus on customer experience, CRE professionals have the opportunity to differentiate from their competitors.
As we've covered historically, commercial real estate has had some catching up to do in terms of innovating and advancing their approach to elevating the tenant experience.
Commercial real estate has to start paying attention to how their customers are evolving, so they have an understanding of how to shape their lease structures, as well as how to invest in smarter building technology.
In the retail asset class, the landscape has changed drastically over the past decade. The allure of shopping on busy city-fringe strips is declining, and consumers are making their purchases online more than ever before.
This is forcing retailers (as well as property managers and landlords) to think outside the box with the spaces they're providing, and the services they're offering.
Now we are seeing traditional retail tenants seek out industrial spaces, such as factories and warehouses, to house their inventory.
We would never have thought these particular tenant profiles would seek out industrial spaces – but they are, and that can be credited to the rise of online shopping (and the demise of shopping precincts), as I mentioned above.
Now, while this is good for industrial investors, this is creating challenges for brick-and-mortar retail space owners – landlords and investors alike.
Who fills these spaces now? Well, it's quite likely the answer is B2C service-based businesses, but there's even some talk of restructuring leases to attract potential office space seekers.
There's no silver bullet, but the point is this: if commercial real estate focused on its customers, and ultimately paid attention to their shifting sentiments, then there could have been a proactive solution.
These CRE challenges are relatively new, so investors and landlords need to react quickly to ensure their portfolios aren't taking a hit. Click-and-collect is a prime example of this: consumers can make their purchases online and then pick their goods up in store.
It's a clever push by retailers who are challenged to find ways to cater to their customers, and to figure out a way to keep foot traffic flowing through shopping centres and precincts. But is the approach sticky enough?
As for office spaces, landlords and investors are thinking very similarly. It's reported that wellness ratings are playing a massive part in choosing the right office space for firms.
This is a trend we saw with startups and SMEs over the past decade, but even bigger organisations are placing value on the intangible benefits of modern work spaces today.
Employees at a micro level, and commercial tenants at a macro level, are demanding on-site amenities such as gyms, yoga facilities, healthy food access, and adequate break out spaces to cater for the modern way of work.
If commercial spaces fail to cater to today's building user requirements, they're going to shift their focus to alternative solutions.
This is happening right now in retail. And it will continue to happen across all asset classes if there isn't change. And if this does continue to happen, then we're going to see portfolio yields take a hit. Can landlords and investors afford to be on their heels? The answer should be a resounding "No!".
The way to combat this challenge is to intelligently invest in buildings, to buy into the idea of the customer experience, and to be at the forefront of embracing change, which includes adopting PropTech platforms to increase the growth ceiling.

--
Up Next: Commercial Real Estate: It's Time to Embrace the Cloud



Senior Marketing and Content Specialist @ Re-Leased. Former Journalist, Editor, and Founder of Your Content.