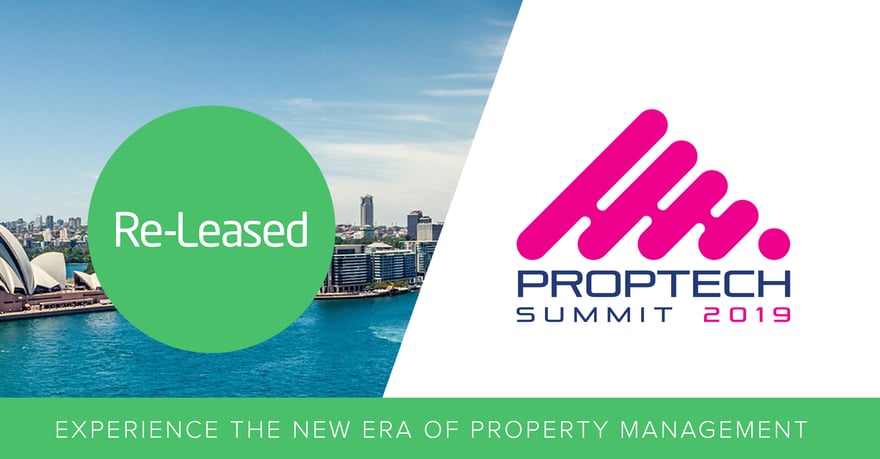 We're Going to the PropTech Summit!
Re-Leased 26 July 2019
One of the biggest events on the PropTech calendar is around the corner, and our APAC team will be in attendance. We'll be going to the PropTech Summit in Sydney, September 3-5.
At the PropTech Summit, we'll be learning about all the emerging trends across commercial, residential, industrial, planning, and construction industries.
The PropTech Summit will explore how artificial intelligence, big data, and even blockchain is revolutionising the property industry, which is a tell-tale sign that there's a shift happening in property.
No longer is the wider property industry thought of as a collective of late adopters – it's events like this that shine a light on those who are bringing together two industries (technology and property) to change the game.
Re-Leased Asia Pacific Sales Manager Sherif Hassan says that there's a lot of excitement surrounding this event, and ultimately the PropTech Summit will showcase businesses leading the way in property technology.
"We are very excited to attend the PropTech Summit 2019 and collaborate with other industry leaders, who like us, are excited to be sitting at the forefront of the PropTech revolution."
Re-Leased Senior Marketing and Content Specialist Nathan Stanogias says that the opportunity to be in the same room as some of the world's brightest minds in PropTech is an honour, and is something that the PropTech Summit will deliver.
"You've got people such as James Dearsley, Sarah Bell and Jason Chuck bouncing thoughts off one another – it doesn't get much better than that. For us, the goal is to be recognised as leaders and original thinkers in the PropTech space so soaking up these events – and being a part of these important conversations – is right at the top of our list."
--

Up Next: A Chat with a PropTech Influencer who Created a Robot to Empower Real Estate Professionals