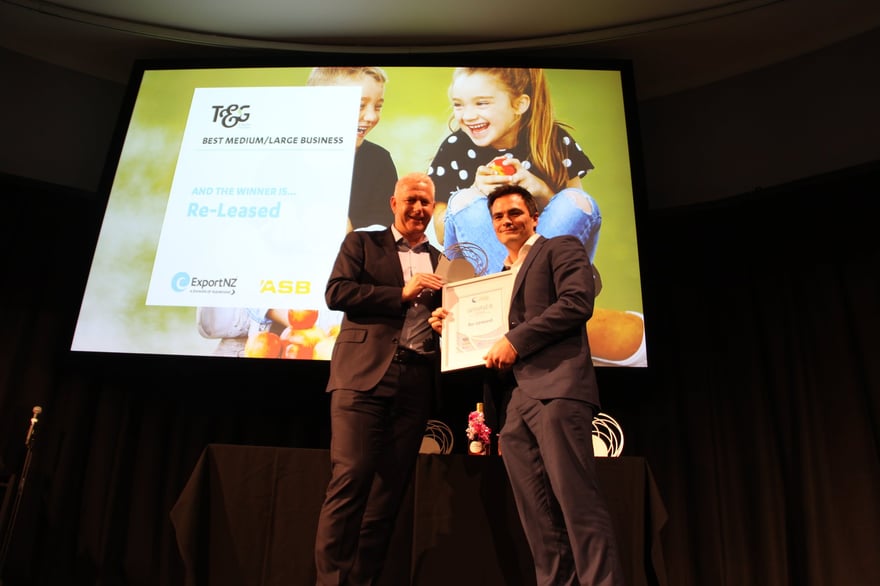 NEWS: Re-Leased Wins Multiple Trophies at Hawkes Bay Export Awards
Re-Leased 06 August 2019
At the sold out Napier War Memorial Centre we faced some great competition, where the most celebrated businesses in the Hawkes Bay region came together at the Export Awards event.
We are excited to announce that we took home the T&G Global Limited Best Medium/Large Business Award and the ASB Bank Exporter of the Year award!
Re-Leased CEO Tom Wallace says that he's extremely proud of the growing Re-Leased family and says that the Hawkes Bay region's tech talent has a very bright, exciting future.
"I am incredibly proud of the hard work and dedication from the entire Re-Leased team who have earned this award. They are a great group and I feel very lucky to work with them. I hope that this award can provide a platform to build new and exciting tech companies Hawkes Bay, as well as grow the tech talent pool here. It's a fantastic part of the country and there is no reason that the next Xero can't come from here," Tom says.

What the Judges had to say...
The judging panel included New Zealand Trade and Enterprise board member Wayne Norrie, ASB head of international trade Mike Atkins, Jenny Brown, of Callaghan Innovation, and New Zealand Trade and Enterprise customer director Dan Taylor.
They said Re-Leased stood out from the many strong entries, as they were impressed by the company's technology-agnostic offering, which encompasses our ability to co-create with any other partner, as well as our awareness of turning data into meaningful insights, and analytics across connected sectors.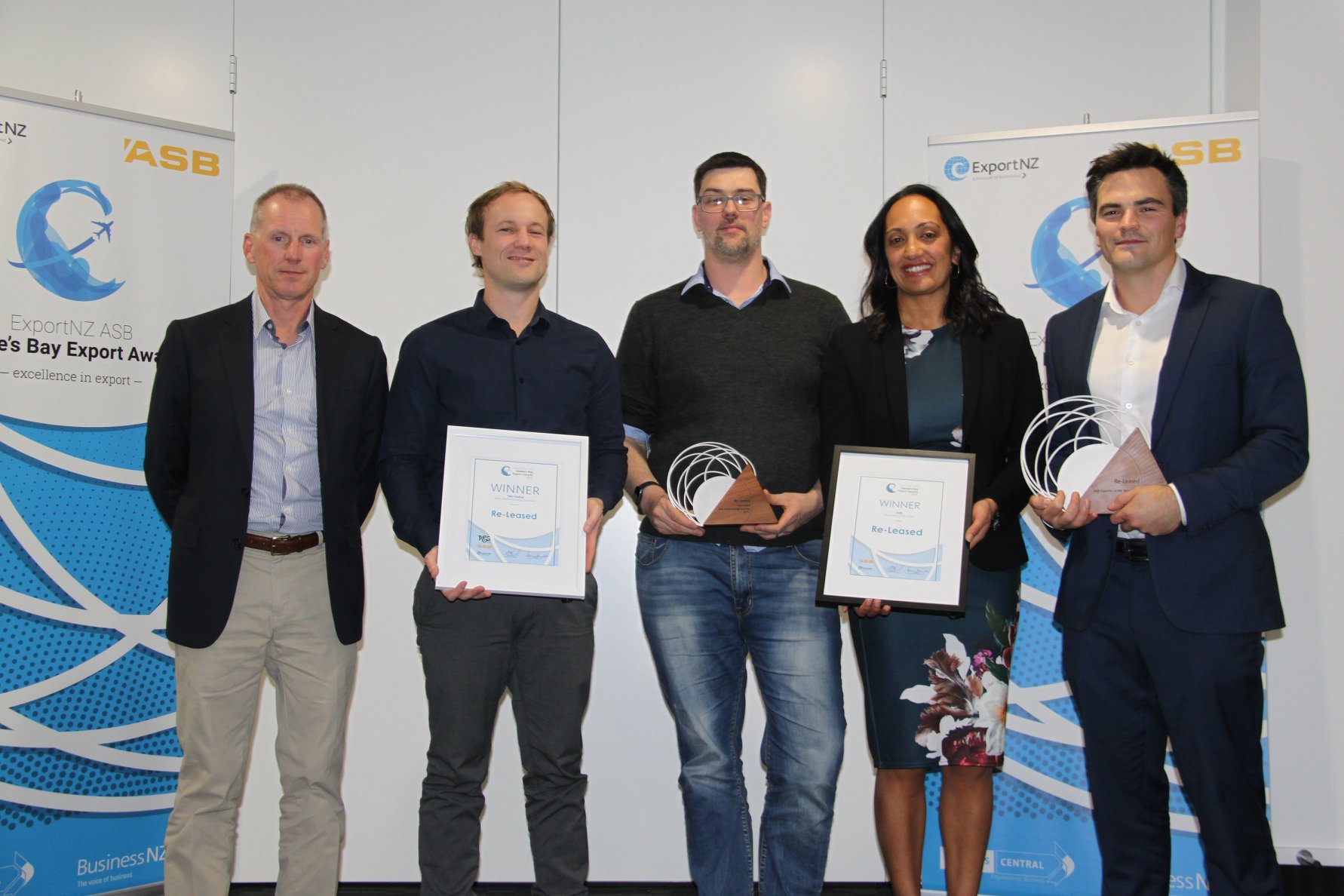 ––

Up Next: Goodsir Commercial Limited Shares the Importance of Running Their Business on One Central System