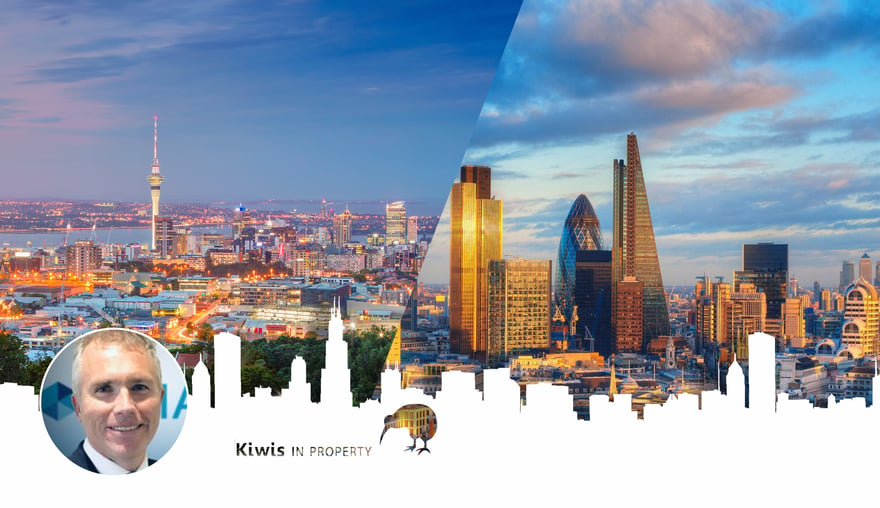 'Kiwis in Property' founder dives into CRE trends surfacing in London and New Zealand
Sherif Hassan 08 February 2020
Bryce Check, is not only Business Relationship Director, Real Estate Practice at Marsh, but also Founder of Kiwis in Property. Sherif Hassan sat down with Bryce to gain insight into his journey to date and the London / New Zealand property market.
So how did Kiwis in Property come about?
Kiwis in Property began in 2014 when three kiwis met in a Spitalfields pub and decided to start a club where they could talk about big buildings, jandals and chilly bins in the same sentence. It's a business networking group for New Zealanders working in the commercial property sector in the UK, and today our mailing list reaches nearly 700 property kiwis in London, back home in NZ and across the world.
What commercial trends are you seeing and anticipating happening going into 2020?
I will say from the outset that I won't hold myself out as a property expert and I would like to acknowledge and thank the following members of the London Kiwi property community for contributing to my responses:
- Michael Kensington (Guild Living)
- Michael Gillon (JLL)
- Wayne Smith (K&L Gates LLP)
- Dillon Cane (Cogress)


We see a significant increase in the later living sector, known as senior living in the UK. Roughly 0.6% of people over the age of 65 live in a later living community, compared with 5% of New Zealand, Australia and the US. So that market is going to mature a lot over the next decade as more supply of quality products becomes available.
Other sectors to watch in 2020 include logistics, living and PropTech. While there will be a greater awareness of impact investing and companies will turn their focus to mapping out their journey to net-zero carbons — the whole sustainability thing and the way people demonstrate that and fulfil it.
We predict Boris Johnson's election victory will lead to a noticeable bounce over the first half of the year. Still, the realities of Brexit and the predicted turbulent global markets will bite as the year progresses. In terms of comparison to New Zealand, I think there are similarities in the sustainability focus, the New Zealand government targeting net-zero carbon by 2050, I believe.
Regardless of the timelines, we can see some key themes emerging
Absolutely. London capital values have softened, such that we expect to see an increased investment activity in the office sector, following the UK's withdrawal from Europe. We have got some certainty at long last, but the reality of Brexiting might still hit with negative consequences.
Re-Leased expanded into the UK quite early on. Tech companies have gone to London and have made a significant impact — what is it about London in particular that stimulates this success pattern?
London is a significant tech hub with so much opportunity for tech firms to establish themselves and offer their services to a broad, diverse market. The scale of the market and the amount of investment certainly helps, along with the focus on the user experience, especially since property owners are more accountable to their customers.
User experience = Brand and Brand = Value.
London is a huge market recognised internationally as a global hub, along with New York and Hong Kong. London is also one of those rare places where the centres of government, banking and insurance are all located in the same city. That provides huge opportunities and diversity where you don't get that in Germany or the US, where those different hubs are often spread out, so London is quite lucky to keep them together.
You already mentioned that PropTech was going to be one of the bigger impacts of the decade. But where do you see technology changing the landscape of property investment, particularly in commercial property?
Tech is already impacting real estate to a significant extent and will continue to do so across the occupier, property manager and the investors. With streamlined systems and vastly improved data, investors can now access insights as they consider where to buy or build investment properties.
Real estate will become more disrupted as more data is made available. Tech brings transparency, growth opportunities, productivity and personalised experiences.
Back in NZ we can't continue to develop urban sprawl and use all the greenfield land; we need to increase the density of housing and invest heavily in more transport projects. If people want to live in Auckland, New Zealand needs to supply mixed-ownership models, shared ownership and private rental schemes.
The benefits of tech are also identifying or helping to manage adaptability — determining where Property can be used in non-traditional ways, such as warehouse conversions and interesting use cases of office space. New Zealand can learn from how the UK is adapting real estate spaces.
There are global trends towards co-working, co-living, making the most of spaces and using spaces in different ways.
What advice would you have for kiwis in Property looking at moving to London?
I think number one is making the most of the existing kiwi network. We are over here thousands of miles from home, and we have no "old school tie network", so we need to help each other out.
I think that is key to use those networks, be it Kiwis in Property, Kiwis in London, the Kiwi lawyers, the Kiwi accountants' whichever field you are in. The networks are there. You need to make the most of those introductions — us Kiwis are naturally helpful, and we always try to look out for each other and try and give everyone the great experience of London that we got.
The challenge for a Kiwi coming over to London is that the scale is unbelievable, you don't know quite where to start, as there are so many options. We Kiwis are extremely versatile and are able to adapt ourselves to many different roles but sometimes that works against us because of the scale of the economy over here, people like to compartmentalise and specialise, and they struggle a little bit with placing kiwis CV's. It's always worthwhile speaking to someone more experienced on how to get your CV "UK fit".
For all those who are finishing up and returning, what advice would you give them?
There's a different challenge when kiwis go back to New Zealand. They generally have been away for on average 5-8 years and lost their networks — they don't have those local connections, and that is so important because the recruitment market in New Zealand is very much direct deal.
So that's one of my missions this year is to come back and connect with employers. I've got a series of meetings in New Zealand this February with various property companies and agents to make sure that at least as a group we are connected. And when someone says to me, I am coming home; then I can introduce them to an agency or a kiwi property, or a JLL or a CBRE. On the flip side, we also help the employers to find great employees.
__
Bryce is running two networking events in New Zealand, so please reach out or register below:
If you would like to be involved in Kiwis in Property register (free) on www.kiwisinproperty.com
Social links for Kiwis in property listed below:
https://www.linkedin.com/groups/8546326/
https://www.facebook.com/kiwisinproperty/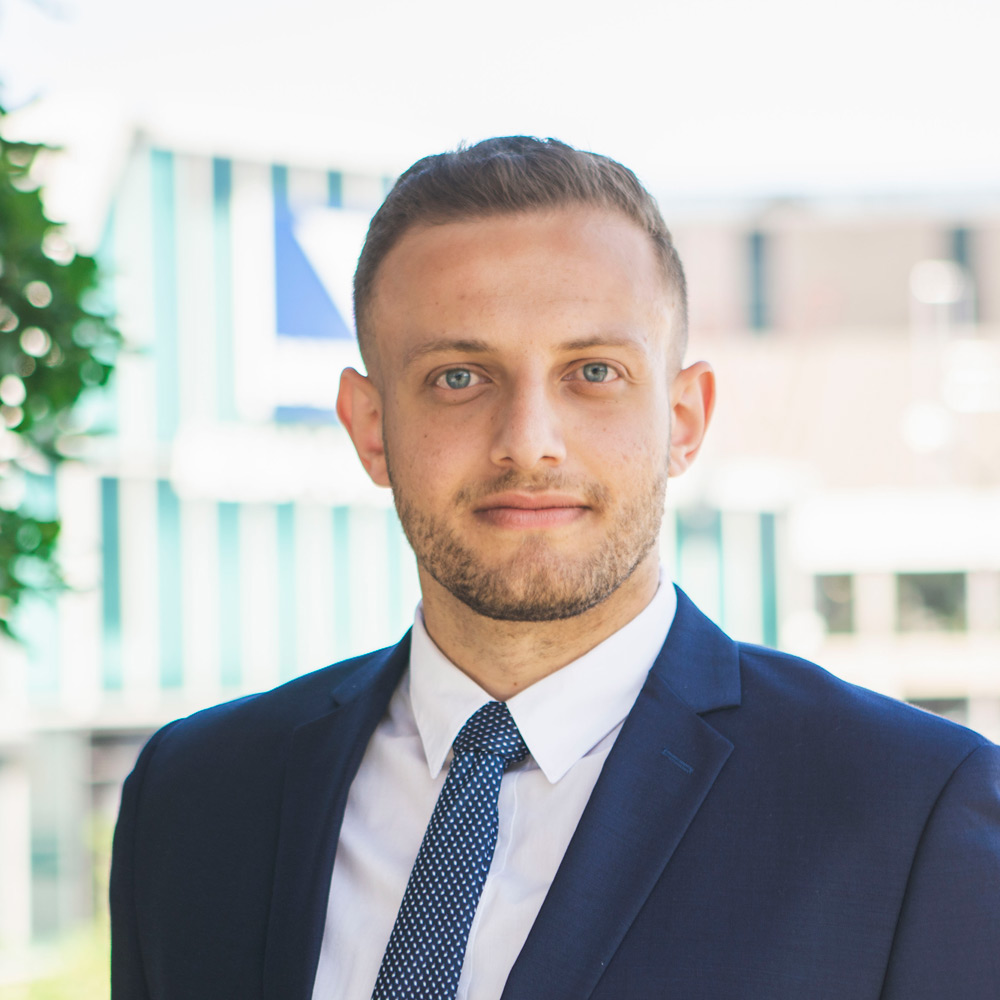 Sherif Hassan is Asia Pacific Director for Re-Leased and a PropTech specialist in the commercial property sector. Sherif has deployed tech suites to some of the largest property management companies and landlords across APAC.