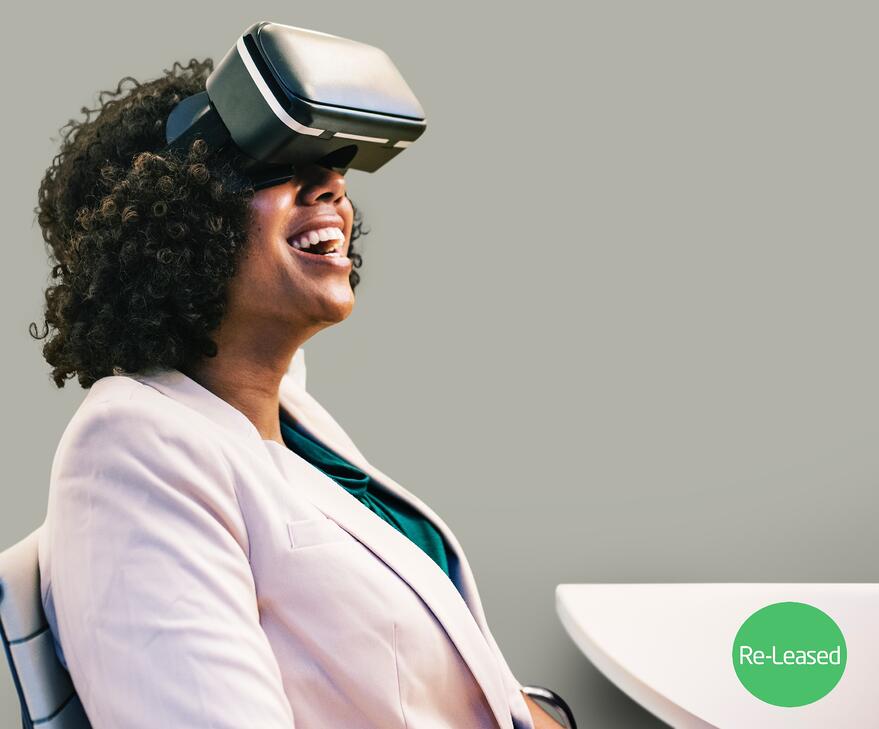 How is Virtual Reality Changing Commercial Real Estate?
Re-Leased 11 September 2018
In today's fast-paced technological era any technological development can give a great competitive edge, and those that don't enhance their commercial real estate experiences can fall behind.
Automation of commercial property management tasks through software is a big, sharp tool in a toolbox, but pushing on into technological developments in the PropTech space it's Virtual Reality (VR) that can bring more opportunities to explore a building like never before.
VR lets property agents, landlords, and tenants explore multiple buildings, see the views, explore different fit outs, all without ever having to go actually see the building.
This is important as it can let busy business people maximise their time through simply switching between sites with very minimal effort.
As Deloitte said recently, there are two situations where VR technology can be best used: in construction and design, as well as purchase-sale and leasing.
Construction and design process
Deloitte points to the pre-build and pre-fit out period as a moment when businesses can see more than just the model. The two examples they give are of architects updating their clients on what their design solutions will look and feel like and demonstrate how different layouts will be experienced. Based on the feedback of their clients they can then update the plans accordingly – the use of VR providing real-life virtual examples.
This is useful for anyone in the business of building commercial real estate spaces, to give an understanding not just of the building, but how it will relate to surrounding environments.
Purchase-sale and leasing experiences
The second example is more salient for those in the leasing and property management world. In this situation, agents can allow their clients to experience a space not as an empty box, but rather as an ideal world, fit out to a variety of forms to fit their specifications.
How does VR work?
VR technology works through creating a 3D space, which users can then experience. The fundamentals of the technology have been around for years, but only recently has it been refined sufficiently to have mass-market appeal.
Users put on a headset, and often use a pair or a single remote or controller to look around and move within a space. These systems simulate 3D environments and can be combined with data from the real world, meaning a simulated office space could look out on a real-life location, allowing the prospective tenant to see the view without leaving the office.
How is VR changing CRE?
Finally having the option to tour and present different buildings and spaces without having to go there and be there to see them is huge. Previously the best customers could hope for was a video walkthrough, which even at one point was a big deal and a groundbreaking change. VR is just about as close to being there as one can be.
These kinds of apps can transform the CRE industry and revolutionise the way property managers can tailor the experience customers will have in their spaces, without faffing about with lining up times and locations to meet and see, and talk.
It's indisputable that technology is the future of the CRE industry and that VR will play a major part in that future. Adding the use of the technology to a suite of other programs and smart PropTech offerings will put any agency ahead of the pack.
READ MORE ON COMMERCIAL REAL ESTATE TECHNOLOGY: Why Commercial Property Management Needs To Innovate

––

Want to learn more about PropTech? Click the button below to discover how we can guide you into the future of property technology.