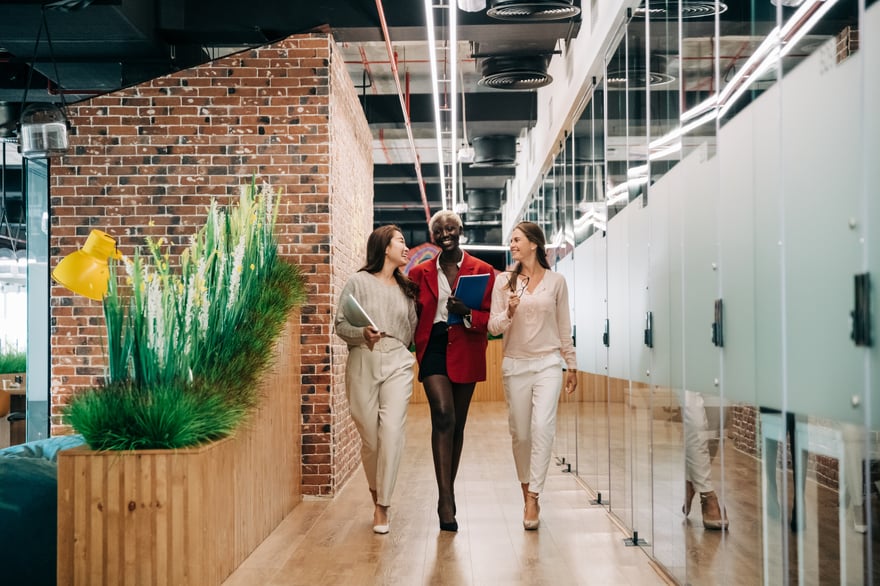 You Are What You Measure: Evaluating Office Asset Performance
Re-Leased 26 August 2021
*This is an excerpt from our report: The Next Era for Australian Office Owners and Operators which you can download for free here.
Workers want to maintain their ability to work from home and not have to commute to an office five days a week. Accordingly, if the way workers are using the office is changing, it makes sense that the way we measure the success of an office asset portfolio changes as well.
CREDIA Index data for the office sector in New South Wales, Victoria and Queensland point to the length of leases shortening since the beginning of the pandemic, due to the obvious uncertainty in the market. Potential occupiers simply don't want to sign long covenants that will keep them in a particular building for between 10 and 20 years and that, for landlords, that should be a driver to re-evaluate how they measure asset health and performance.
'Traditionally, many asset owners regard the strength of their portfolio in terms of a weighted average lease term – the longer the term, the greater cash security,' says Caleb Dunn, Commercial Analyst at Re-Leased.

'Landlords' confidence is facilitated by long term cash flow from having strong, financially robust tenants in their buildings. But if companies are adopting a flexible approach to work and tenants want to be able to flex as they grow, perhaps it is not an individual lease measurement which is a barometer of success.'
Source: CREDIA Index
Service will be the differentiator
Moving away from WALT will pave the way for an increased emphasis on softer metrics, such as engagement with the space and satisfaction, as opposed to lease length and tenant covenant. This means asking questions such as:
How do occupiers engage with the space and the amenities provided?
Can we move them into other spaces based on their needs?
How can we provide flexibility in our lease options for occupiers?
The subscription as a service industry sets a strong example of the best metrics to monitor including tenant 'churn rate', tenant 'lifetime value', and 'net promoter score'.
For most tenants, a flexible model will mean shorter lease lengths or having more options and maneuverability with lease terms so they have a greater ability to navigate the uncertainty of hybrid working and business growth or contraction.
"There is going to be a big push for flexibility when it comes to leasing office space," says Sean O'Connor.

"The big companies don't want to occupy a whole floor and then be worried that they're not going to have people coming into it. So there will be a demand for flexible options to grow or shrink as they need, as opposed to being locked into longer terms."
The Future is Hybrid in Australia
In July 2021, Australian media outlets The Age and The Sydney Morning Herald revealed that the majority of the country's 50 biggest companies now have permanent hybrid working policies for office workers. Here's a look at what 10 companies on the larger end of the scale are doing:
| | |
| --- | --- |
| Company | Hybrid Work Policy |
| Commonwealth Bank | Yes |
| CSL | Yes - 3 days/week in office encouraged |
| Westpac | Yes - 2 days/week in office encouraged |
| National Australia Bank | Yes |
| ANZ | Yes - with some staff required onsite |
| Wesfarmers | Yes |
| Rio Tinto | Yes - flexibility depending on role |
| Woolworths | Yes |
| Macquarie Group | Yes |
| Telstra | Yes |
Source: Excerpt from a survey by The Age and SMH.
This action from the country's big employers is a major stepping stone in hybrid working becoming the norm rather than the exception. But it won't be without its challenges and a great deal of planning, coordination and communication to ensure the correct balance is met.
For office landlords, it will be integral to attract tenants who will grow and who they can develop a strong long-term relationship with. By forming these partnerships, operators will be able to progress tenants through different sizes of spaces to support their growth and provide a positive experience they want to continue.
Real estate investment has been trending away from the long-term, set and forget asset, similar to bonds, towards an asset that takes more active management. Providers need to be proactively attentive to their tenants' needs and business trajectories in order to predict and fill vacancies across their portfolios.
When you combine this approach with a rise in flexible leases, it creates a significant amount of moving parts to coordinate and stay on top of. This is where technology becomes increasingly important. Automated, intelligent property management software, such as Re-Leased, can simplify how you monitor and renew leases and manage other critical dates from a single dashboard.
Can landlords build a brand behind their buildings?
Office management has worked on a transactional model for decades, but this is shifting. If property owners and managers can create a strong offering and build a brand association with this, tenants will want to retain their space and keep investing. This model is not just for 'cool' coworking providers but will become increasingly important for traditional landlords.
'Successful landlords and developers will pay attention to the "brand" of their facilities, with a focus on the creation of distinct competitive advantage. The office will transition from a mere building to a product,' says Caleb Dunn.

'Landlords and developers moving into this more competitive space will need to understand how their offering sits compared to other providers and constantly monitor the competition. The only way to do this is to have access to real time data.'
Having the ability to build bespoke dashboards that services their needs allows property managers, investors and owners to establish and monitor new benchmarks and make quick adjustments. A tool like CREDIA can help provide access to real-time data and reduce the risk introduced by changing strategy and business models.
---
The Next Era for Australian Office Owners and Operators report has been specially designed to give anyone within the Australian Office space value.