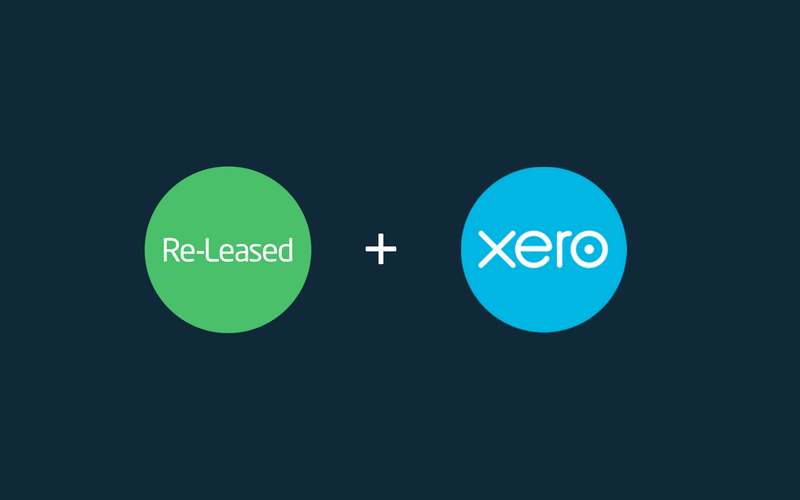 Xerocon 2013 & The Launch of Re-Leased
Re-Leased 29 October 2013
Re-Leased was one of the add-on partners lucky enough to attend the annual Xerocon NZ conference in the weekend, held at the Viaduct Events Centre.

I couldn't help but feel I was part of something special. The buzz of the conference was truly electric; with 800 eager attendees genuinely proud to see Xero at the forefront of such an exciting revolution.
During an on-stage panel discussion, major Xero investors, Matrix Partners, compared the enormous power and potential of cloud computing (and the SaaS model in particular) to the revolution induced by the introduction of the steam engine in the 1770s.
All these people are loyal fans of Xero for a reason – they appreciate the company's unique willingness to share it's success stories (and bumps in the road) with everyone in the industry. This entrenched culture is evident in everything Rod and the company does – from their eco-system of add-on and channel partners. It seemed everyone at Xerocon shared a sense of pride in Xero's continual rise.
For Re-Leased, Xerocon provided the ideal platform to launch our service into the market. The exposure was very important, and it allowed us to make some valuable contacts and connections with a wide range of great people.
Since Xerocon, we've been contacted by overseas interested parties from Australia and the US, who were watching the action via Twitter and the 'Strea.mr' app (created by one of our fantastic technology partners, Mogul).
The event, of course, was also a great opportunity to meet the entire Xero team, as well as the rest of the add-on community, who shared their advice and experiences.
My exhibition neighbours from Invitbox, Batchbooks, Quotient, Timely were particularly awesome. Greg, the founder of Unleashed has also been a huge help to me, and I was stoked to see them walk away with the 'Add-on of the Year Award' at the final function.
A big thanks should be extended to Xero, in particular Charlotte, Katie and Ronan for such a faultless, well-organised event. I would also would like to thank our technology partners Phil and the Red Jungle team as well as George from Mogul.
Their help is getting Re-Leased to launch was incredible.
See you all at Xerocon Australia!