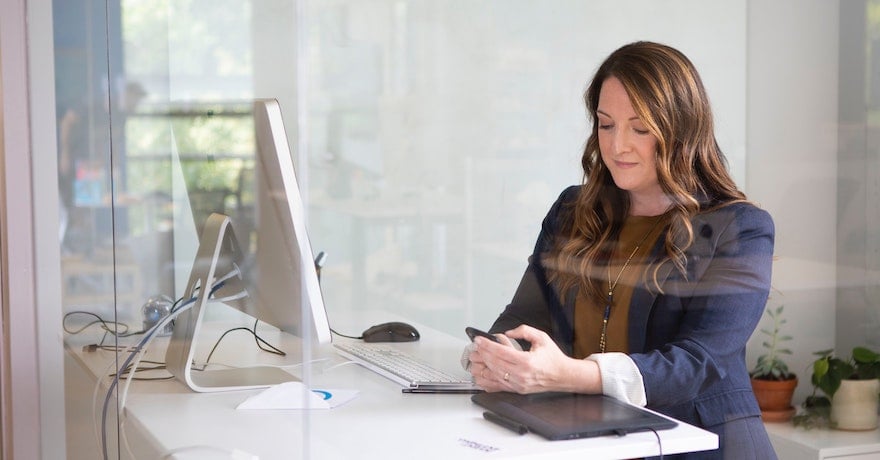 Xero + Re-Leased: Why specialized solutions make property management simple
Re-Leased 27 August 2021
The real estate industry has always been a laggard when it comes to embracing technology.
For years, companies have faced issues with data security, access, centralization, and real-time information, and a recent survey found that only 33% of real estate businesses have the resources and tools in place to operate a digitally transformed business.
But there is a growing understanding of the need to create internal structures and processes that break down the silos that inhibit their growth and profitability.
Central to this is using the best and latest technology to help recruit and retain talent, and provide a better client experience.
In fact, almost 90% of the industry sees digital and technology innovation as an opportunity to grow their business with 62% feeling that the need for PropTech has increased over the last 12 months. But where do they start?
Should you opt for all-in-one or specialized solutions?
Businesses should have the flexibility to choose industry-specific software that best meets their needs. Some systems try to do it all, but when that happens you typically end up with something that falls short of expectations.
Take property management and accounting, for example. Finance teams don't want to move away from their specialized accounting package to a property management system that claims to be an all-in-one solution. This is because that accounting platform is also used to run the whole business, from handling payroll to producing financial statements. Ultimately, the finance team needs the property management data to sync with their accounting system so they have a single source of truth for their company.
An integrated tech stack allows you to select the best property management platform and the best accounting software, instead of being forced to make things work with unfamiliar solutions.
Sam Caulton, CFO at Re-Leased, offers this advice on the importance of having specialized software:
"When it comes to property management, if you try to be everything to everyone you will undoubtedly end up not serving one part of the party correctly. Accounting is truly complex with regional differences and over 100 different types of reporting standards. An all-in-one approach is not the way to go. To use a crass example - you wouldn't use a lawnmower to cut your hair. You need specialist tools. Seamless and efficient integration is the way to go. Generalists are good, but specialists are better.''
Re-Leased has proudly partnered with Xero to provide our customers with a seamless integration between Xero's best-in-class accounting system and Re-Leased's state-of-the-art property management system. Check out this brief overview video on our integration here.
Through this partnership, we're able to offer a solution for real estate organizations to easily manage all aspects of their business anytime, anywhere.
But why Re-Leased and why Xero?
Technology streamlining your business to increase overall NOI is a huge selling point, but Re-Leased and Xero also deliver these key business benefits:
You keep your accounting system
Through our partnership with Xero, you don't have to ditch your accounting system. We can simply integrate your current Xero setup into Re-Leased so you can reconcile receipts instantly, automatically generate bulk payment files for upload to your bank account, and more. This integration allows you to share real-time financial information such as invoices, contacts, bank transactions, and tracking just to name a few.
It's all Interconnected & automated
The full two-way integration means the entire property management work cycle is interconnected and fully automated. With Re-Leased, every single aspect of property management can be synced together at your choosing. We provide a central repository of information for your property managers, accountants, and tenants while boosting efficiency and engagement.
You'll cut time-intensive tasks for your property manager and accountants by 75% or more. Plus, get access to an audit trail with every transaction, every invoice raised or payment made logged in the system, giving you the ability to access your organization's financial history at all times.
Log in from anywhere
On the road or in the field and need to access your financial data? No worries. Log in to Re-Leased on any device: mobile, tablet, and laptop. In the digital age of intelligent platforms, we understand how being plugged in all day is crucial.
Put the proper infrastructure in place
Re-Leased provides a 360-degree view of your business, properties, key lease events and data so you can work smarter, not harder. Our goal is to provide your team with the tools they need to drive workforce efficiency so they can be more profitable, more efficient, and broaden your book of business.
The days of operating via pen, paper and spreadsheets have long gone and technology is more important now than ever. In order to scale your business, you need the proper infrastructure in place and that is where Re-Leased and Xero step in.
To learn more, check out our recent webinar where we do a deep dive into how the integration between the two systems works. See the LIVE product demo here.