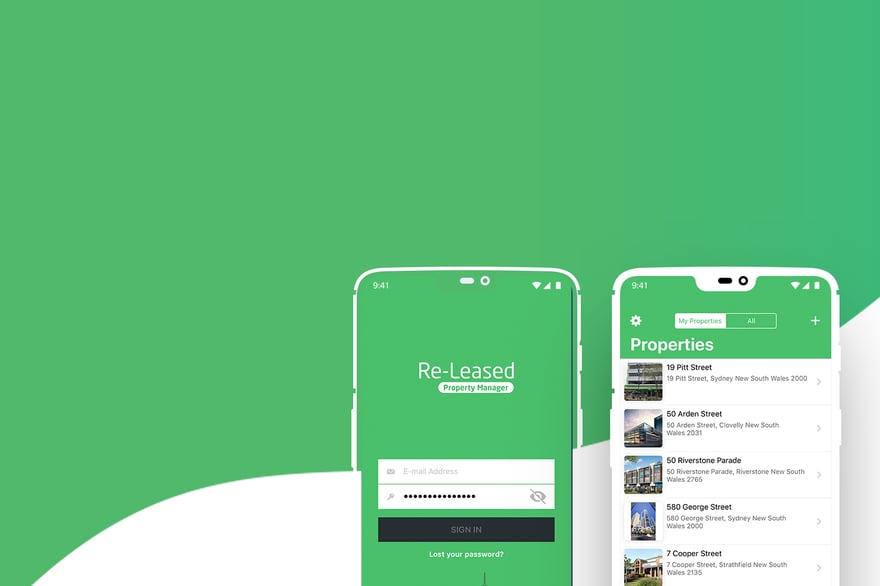 What Is The Ultimate Technology Suite For Your CRE Business?
Re-Leased 05 June 2019
Technology has proven to be an enabler of business growth and an accelerator for innovation.
For the commercial real estate (CRE) industry, the impact technology is making is impressive, and it's something that we are going to see ramp up as the global playing field gets even more clever with their adoption of new and existing PropTech platforms.
The importance of adopting a tech stack is crucial for commercial real estate businesses who want to be more efficient and effective with their time, while reducing their margin for error.
But to appropriately solidify (and ultimately round out) a commercial real estate business's tech stack, they need to adopt a suite of technology platforms to run their business's core functions – and that's to manage their portfolio and manage their properties.
If you're not using cloud-based property management software, it's the first thing you need to invest in...
If you're still using spreadsheets or server-based property management platforms, it's time to move on.
We have moved into a time where workplace mobility – or the ability to access your business data remotely (another term used to describe this is information mobility) – is now driving business, and in order to achieve this CRE businesses need to adopt modern tech that enables a modern approach to business.
Cloud-based property management software helps you put your business's best foot forward. More and more commercial landlords and property management agencies are adopting technology to differentiate themselves.
The benefits of the cloud versus traditional platforms is clear, which is reflected in the return on investment (ROI) of cloud-based property management software: it allows you to automate your key workflows, manage daily tasks, house key contact information and manage the property accounting, for example.
These are tasks that, traditionally, would take commercial real estate professionals a lot of time to complete. Each task would have to be logged and updated manually, which invariably leaves room for human error and that can be costly for investors and property managers alike.
The first variable in the ultimate commercial property management suite is cloud-based software. What follows is what rounds out the suite: and that is a collection of mobile apps.

Mobile apps are important for the entire commercial real estate industry, and without apps you're stuck using traditional methods of storing information and accessing financial reporting.
This can be quite tedious to keep track of everything – but modern property management mobile apps deliver an on-demand approach that provides real-time access to reporting, data and key financial information.
You need an app that your tenants can use to access key information whenever they desire
Great mobile apps should be designed to engage with all key stakeholders within a property (and the wider portfolio), perhaps the most important of which is the tenant.
The features and tools within a tenant app should work in ways that help to improve the tenant experience and therefore differentiate management services from the competition.
From access to payment details, to logging maintenance tasks and communicating with other stakeholders, a well designed tenant app is expected to be packed full of value for everyone.
Peter Shishkov, Property Manager, Auger Properties shares his thoughts on why he enjoys using an app built specifically for tenants.
"The Tenant app is a game changer. Tenants have everything they need right on their smartphones. The property management world just got a little easier with Re-Leased."
Property managers are often on the road and are as busy as any commercial real estate professional. Apps are crucial to their success...
A robust app tailor made for property managers (PMs) should strive towards achieving the ultimate goal of putting the office in the PM's hands.
The ability to access key information from anywhere, anytime, and on any mobile device means that today's property managers don't have to be shackled to their desks and stuck in the office to get things done.
A standout property manager app should help PMs strengthen relationships, improve their customer service and ultimately stand out from their competition.
"The [Property Manager] app is easy to understand and will certainly be helpful when on the road. Updating contacts, maintenance and inspections onsite saves time and eliminates memory lapses," Bryan Western, Property Manager, Newth Properties Ltd.
Landlords should be empowered with instant access to their portfolio, and their key financial information and data...
An app specifically for landlords should be designed to deliver owners and investors total oversight on how their portfolio is tracking on demand.
A landlord app should bring together all of the landlord's tenants, portfolio-wide data, and should display valuable tenant insights to better monitor performance and operations.
Landlords and owners should have a source of truth that reflects live data pertaining to their portfolio. A tailored landlord app delivers on that requirement.
––
To build out your commercial property management technology suite, you need to explore the power of property management software and apps. Learn more today.