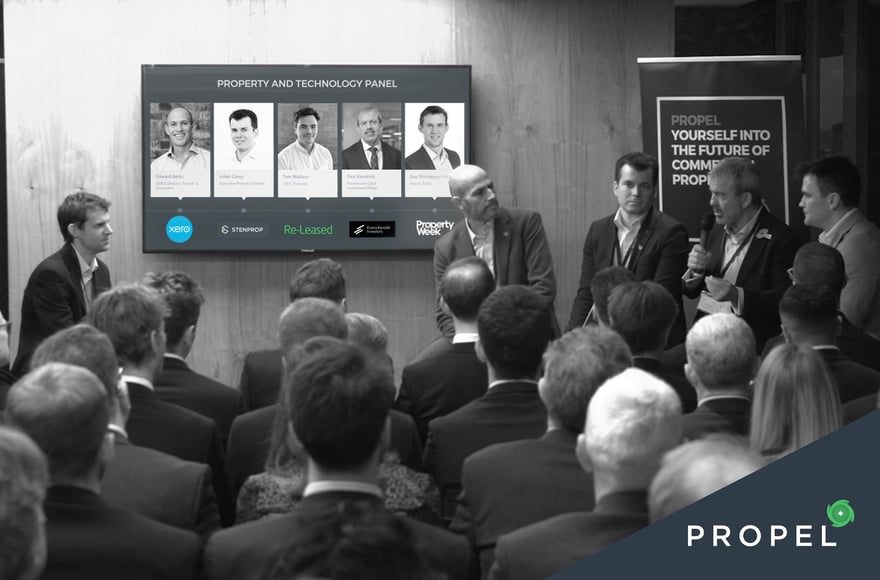 Welcome To Propel: Events Curated By Re-Leased
Nathan Stanogias 30 November 2018
We have exciting news to share!
Re-Leased has recently launched an events arm that runs under the name of Propel, where we speak to the greatest minds in business, technology and property to help you become a visionary in your field.


Why is this important today?
The entire world is undergoing a digital transformation and the way business is done is changing by the day. Competition is at an all time high, and you can't risk falling behind the flurry of change and innovation.
86% of property professionals see digital innovation as an opportunity to grow – Propel explores the depths of why technology adoption and innovation is the only answer to growth.
Ultimately, this is why we want to deliver you with world-class, educational events that keep you at the top of your game.
STAY IN THE LOOP: Make sure you keep up to date with all upcoming events and be sure to catch up on highlights from all past Propel events below.

Senior Marketing and Content Specialist @ Re-Leased. Former Journalist, Editor, and Founder of Your Content.