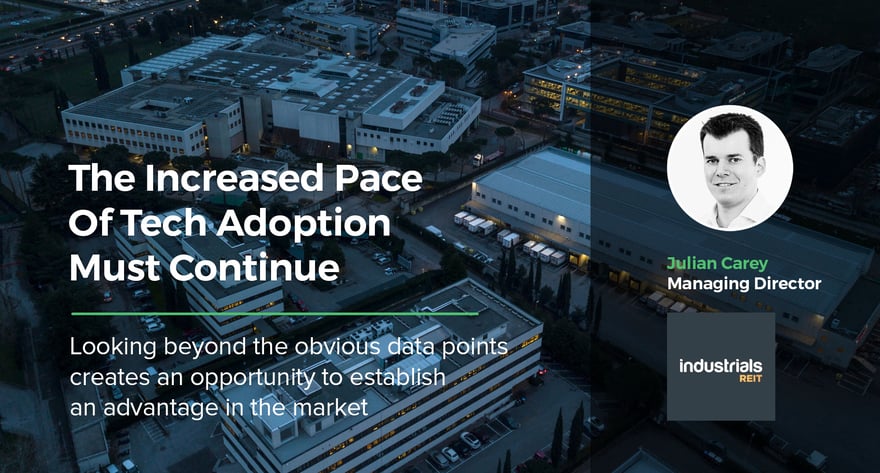 The Increased Pace Of PropTech Adoption Must Continue
Julian Carey 09 December 2021
The use of data and technology is becoming essential for the real estate industry. And, crucially, going forward it will be the most important competitive differentiator.
Most operators are already exploiting data to assess the assets they own and the customers they have in place. This will comprise a lot of information and will doubtless be useful, however, it is relatively static information.
At Industrials REIT we are turning our attention to capturing information outside of the existing lease and property data sets, which helps give us a competitive advantage. For example, we have implemented a system that enables us to capture, and interpret, additional data in areas such as lead generation for lettings. Casting the net wider in this way opens up more opportunities around prospective customers and helps us better understand and meet their needs.
The more data you have at your disposal, the better picture you will have of your potential customers. It enables you to ask the right questions. Have you got the right product? Who else should you target? What is the quality of the leads that you generate from different sources? How can I target prospective customers more efficiently?
The speed at which you can process your data is also a competitive advantage. For example, if you can leverage technology to cut process times which enable you to conduct a leasing transaction in five days rather than five weeks, you are more likely to capture demand and cut irrecoverable costs. Data, once aggregated and interpreted, has the potential to provide unparalleled insight, meaning that whilst it helps to capture opportunities it also serves to mitigate the risks that can result when market conditions become difficult.
Understanding the benefits of data is, however, only one part of the equation. The real estate industry must also re-evaluate its relationship with technology. If this was a school report, it could sign off by saying "could do better". That is not to say that the real estate sector is the worst in terms of using technology, but it could certainly up its game. It's not enough to simply access data, they must harness it.
Real estate operating companies must be prepared to invest in technology. Upgrading legacy systems will help them capture the wide range of information they need to take on the market. In order to do this, they will need to consider what technology skills they require. Just one individual, with the right skill sets in the right position within an organisation, can make a huge difference to that company's ability to use technology in the most profitable way.
Once companies acknowledge the value in investing in technology – how this can help make better sense of the data they collect, how their processes can be simplified and better exploited, how it helps them to make money – then they will gain the confidence to invest further.
The impact of the coronavirus pandemic has increased the pace of change in terms of how people work, shop, play, do business. In the case of the real estate sector it has forced it to do things differently, and in many cases do them better.
The industry must recognise that whatever momentum they have achieved over the past 12 months needs to be maintained in the future. Letting the pace slip would be more than a missed opportunity; it would be a mistake.
Download the full report here: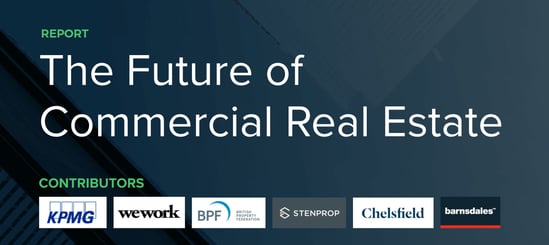 [VIDEO] Pandemic Tech | How to Choose the Best Solutions for Both Today and Tomorrow