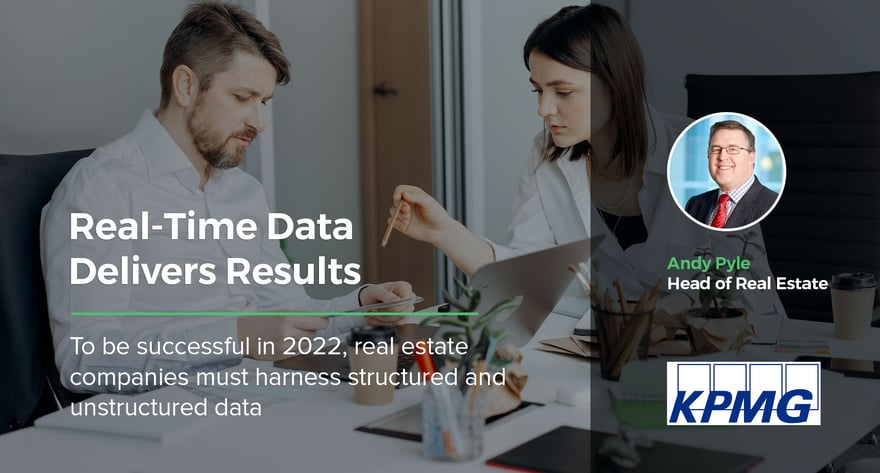 Real-Time Data Delivers Results
Andy Pyle 01 February 2022
Data has always been an essential tool for the real estate sector. Rent collection data has long been a focal point. However, the pandemic has elevated the importance of considering a variety of metrics and indicators. Landlords need to understand the operational performance of their assets on a day-to-day basis. Having better real-time data around factors such as rent payments and the leasing pipeline can help inform how a company tackles tenants who may be behind with their rent.
The coronavirus pandemic has shown that receiving monthly, even weekly reports, does not provide enough information. Companies need to be on top of their portfolios, and in times of uncertainty, better quality data is needed in order to monitor performance more effectively.
By the time the pandemic is over, a growing number of landlords will have recognised the benefits of using real-time data to track the performance of their portfolio on a daily basis.
Better quality data can only be hugely beneficial to organisations, helping them to make better, more informed decisions and – crucially – outperform the competition.
While the nuts and bolts of property accounting are already well understood, there are efficiencies to be gained from cloud-based solutions that are able to provide data in real-time. Integrating different systems that generate accounting entries means better quality information can be produced for less cost.
And if some people in the finance department want to work remotely, while others wish to work from an office, or it's a mix of the two, having a system that is cloud based and can operate in real-time is going to be essential to facilitate such a hybrid way of working.
In the past, decision-making was often informed by structured information from industry or standard sources. An assessment of the cycle of rent and valuation in a particular sub-market within real estate or a particular asset class might conclude that it had bottomed out in terms of value.
But start applying data to its full potential, including information brought in from multiple external sources in an unstructured format, and it should be possible to test correlations that were not being looked at before.
Such efforts can reveal trends which can result in a competitive advantage. For example, an organisation might use unstructured data around the frequency or quality of discussions with an occupier in order to predict the potential for that customer to renew their lease on expiry.
The aim is to create a series of predictive models to show how in the past a set of factors had led to a particular outcome. Certain data inputs could reveal such an outcome had a much higher probability of recurring when those inputs line up in the same way.
By crunching through potentially millions of different data points it should be possible to say with a degree of confidence that now is the time to take a specific action to avoid a negative outcome, or conversely to ensure a positive one.
The key aim is to turn all the data you can access into actionable insights.
Download the full report here: