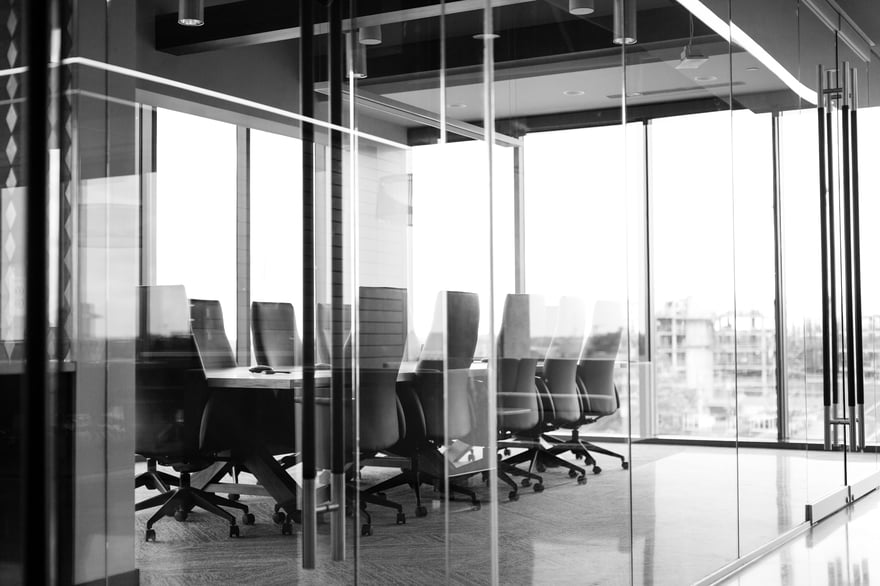 Office market trends and vacancy rates by city: From Auckland to London
Sam Caulton 19 May 2021

Sam Caulton, Re-Leased CFO reflects on how the return to work is tracking from Auckland to London reviewing vacancy rates and rent collection data as well as his experience moving offices in the middle of the pandemic. What can these insights tell property managers and landlords about how to manage re-occupancy?
Last month I was given a unique chance to experience the different ways the pandemic is impacting the workplace when I returned back to the United Kingdom (UK) office from New Zealand.
Despite obvious differences, the two countries have one thing in common: the way we use the office and our team's expectations have changed dramatically.


What the data is telling us about office lease lengths and vacancy rates
Office vacancy rates have varied significantly as different countries and cities have experienced different levels of COVID-19 disruption. This disruption has impacted rent collection performance, credit notes issued and lease lengths, and we have reported on all these changes in our CREDIA Index data.
The CREDIA Index provides market insights for property managers and landlords to help them better manage their businesses, and has been picked up across The Financial Times, The Guardian, Property Week, Estates Gazette and more. The Index draws on one of the most extensive and live datasets in the commercial property industry, consisting of over 50,000 leases and 20,000 properties.
The CREDIA Index shows that the portion of tenants on a rolling lease in the London Office market has nearly doubled since the start of the pandemic. What is even more interesting is that this change has largely come in the last four months.
As we start to "return to normal" it is clear that we are only just beginning the start of a period of intense change in how we interact with and manage the office.


How to manage office assets in a COVID-19 world
Landlords and property managers must take note of changing tenant and occupier expectations. Customers will be reluctant to sign long leases in the face of so much uncertainty and will expect more from their leases, such as services and digitally connected buildings.
This puts renewed importance on the efficient management of critical lease dates as rolling or six-month lease renewals become more important. Software that automates processes and provides oversight of critical lease dates has never been more important.
Active asset management also requires real-time data visualisation. Spreadsheets and siloed systems will not provide the insight required quickly enough. Office managers trying to optimise rolling or short leases need to be provided with frequent data and business intelligence to make key decisions that ultimately drive business value. They also need new benchmarks to understand how their competitors and the rest of the market are reacting. Data is never more important than when navigating change.


My experience across the UK + NZ
In New Zealand, our Auckland office was at full capacity. Our team is growing and pushing the limits of our current space. Squeezing into meeting rooms, brainstorming on the walls, and planning our priorities by the coffee machine: the team is certainly making the most of their COVID-19 free work environment.
In the UK we are slowly returning to normal. The team all complete rapid response COVID tests every night before coming into our office. Not all our team are able to return yet, but there is a cautious level of energy returning to our much-loved office and a waiting list for the reduced capacity desks.
If my experience down under is a test case for what is to come here in the UK, I am confident we will see a strong surge back to office re-occupancy.
We are at the start of an intense period of change in the world of work. From our Auckland office to our London office, the Re-Leased team is eagerly embracing new hybrid approaches to work. Exciting times lie before us and I look forward to helping property owners, managers and occupiers work together to transform the office for the better.
Re-Leased have pulled together all our data and insights on the return to work in London alongside data from Metrikus's Office Occupancy Index and expert commentary from WeWork, Avison Young, Disruptive Technologies, Condeco, Knoll, Pi Labs, and more.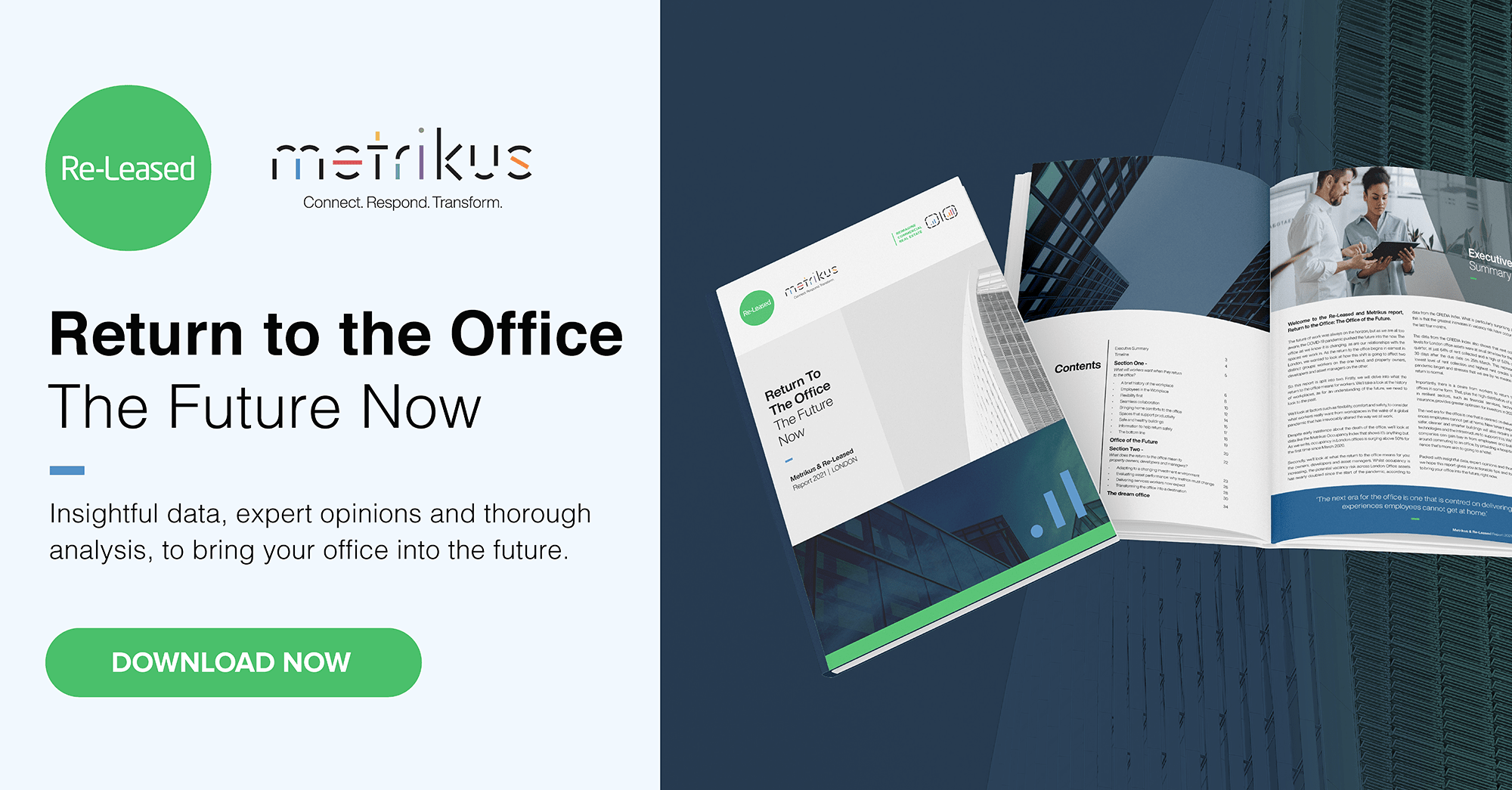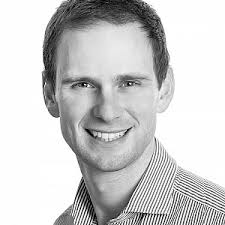 Sam Caulton is Re-Leased's CFO and brings over 11 years of experience to the team, including five years in SaaS. Sam held senior roles at KPMG, GPE, a listed UK REIT, and Topia Limited, a high growth SaaS business.