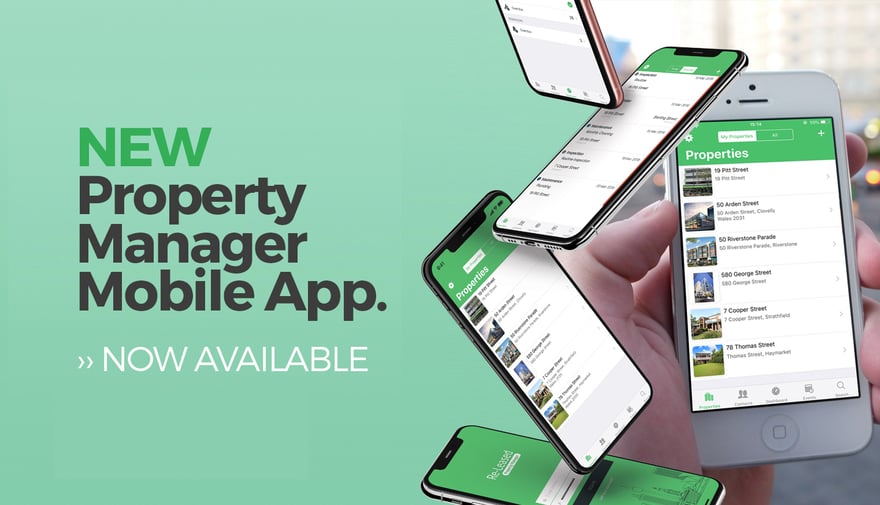 News: We Have Launched The Re-Leased Property Manager App
Re-Leased 20 May 2019
The Re-Leased Property Manager app provides users with access to key property portfolio information wherever they are, on any mobile device to help connect them to their tenants and landlords.
The app helps property managers provide the best service possible in today's fast moving environment. In-app functionality allows property managers to view their daily events, and take action on maintenance and property-related tasks while away from the office.
 The Re-Leased Property Manager app will provide everything the modern property management professional needs when away from the office, informing them to make better business decisions, and to have a closer relationship with their clients.
"The app is easy to understand and will certainly be helpful when on the road. Updating contacts, maintenance and inspections onsite saves time and eliminates memory lapses," says Bryan Western, Property Manager at Newth Properties Ltd
The Property Manager app is part of the wider Re-Leased platform – that encompasses the cloud-based property management software, and Landlord and Tenant apps respectively.
Re-Leased Founder and CEO Tom Wallace says that the ability to access data from any location is a game-changer for the industry and for Re-Leased customers.
"We see mobility and instant access to data as a huge shift for the industry and one which creates huge opportunity and efficiencies for our customers. We are incredibly excited about the new property manager app and continuing to innovate and lead the mobile revolution in commercial real estate."
Learn more about the Re-Leased Property Manager App today.
If you are an existing customer of Re-Leased, please contact your account manager for a free trial of the property manager app or request a callback here to get started.