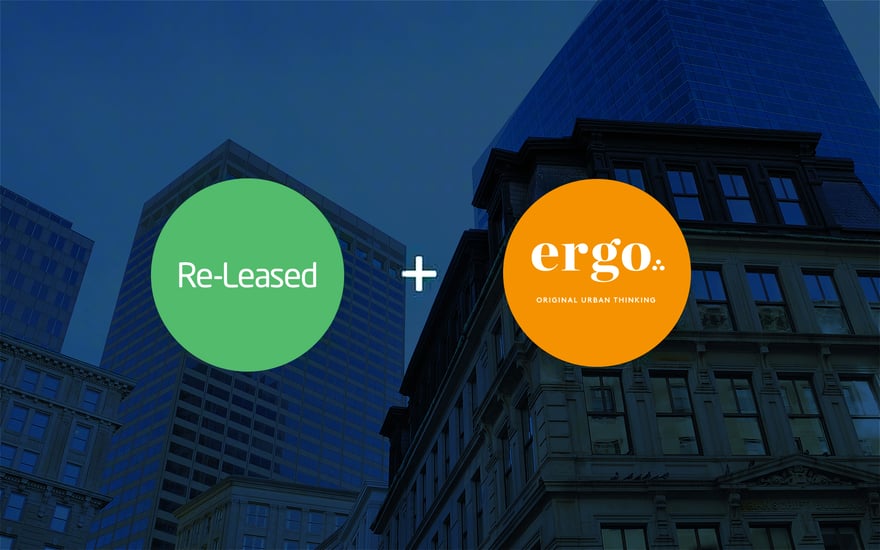 NEWS: Ergo Real Estate partner with Re-Leased
Re-Leased 26 October 2022
Ergo Real Estate is a £300m fund targeting investments in the London conurbation, the south-east of England and other major UK cities — providing the potential for income enhancement through skilled asset management and capital value growth from repositioning and restructuring of assets, leases and occupations and uses.
Martin Jepson, former president and chief operating officer at Brookfield Property Partners, Advisors, launched Ergo Real Estate 2019 and have partnered with Re-Leased.
Why is technology important in commercial real estate?
"We live in an ever-changing world, and like every sector, there is a greater need to stay on top of data. Surveyors and property professionals need to be aware of this changing landscape and embrace technology in order to provide a better service."
How are you utilising technology?
"We embrace the latest technology to stay nimble and to provide our clients and investors with live reporting and the best possible service. It ensures our team is efficient, and we can take comfort in knowing that our data is timely and accurate."
How are you using Re-Leased?
"Re-Leased provides constant, real-time data and reporting for our clients and ourselves. The great thing about the Re-Leased mobile App is we can share it with multiple people and provide them with real-time information, 24 hours a day. It's a constant reporting tool for our clients and investors."

Why is moving to the cloud important?
"Since our agents are using the same cloud-based system, there's complete transparency. We can supervise cashflow, delegate tasks and place trust while maintaining overall control. We can monitor portfolio performance while our clients can review our performance in real-time."