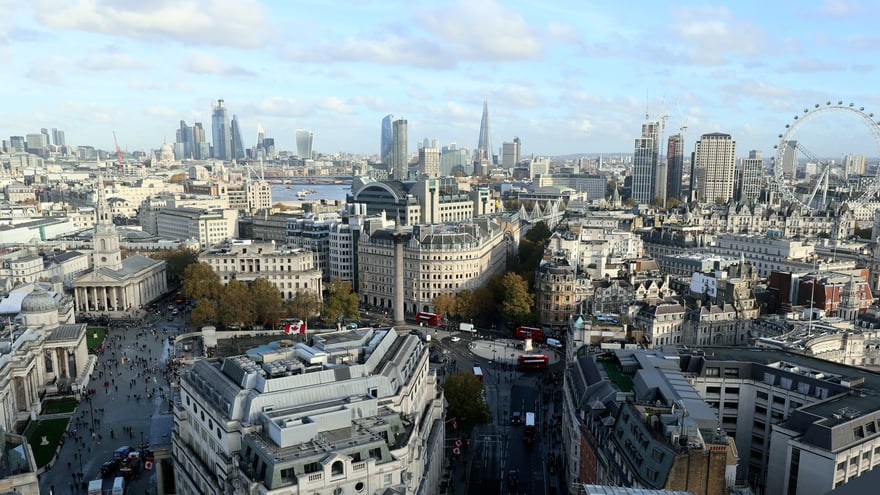 +4 days data shows that commercial rent collection in London is strengthening against March quarter
Re-Leased 01 July 2020
Regional View

Total % rent reconciled

(as of day 4, end of 28 June)

Mar Qtr 2020, @day 4

Jun Qtr 2020, @day 4

UK Average*

38%

38%

London (inside M25) Average*

33%

36%

North West Average*

31%

30%

West Midlands Average*

40%

41%
*Includes all commercial asset classes
While the London region rate is slightly lower than the UK average, it is reporting the strongest rebound when compared to March and currently performing +3% on day 4 of the June quarter (28th June).
Commercial rents were due on 24th June, but landlords continue to receive rent from their tenants in the days and weeks following.

For example, for the

UK

as a whole

, just 18.2% of all commercial rents were received on due date, however, that figure had climbed to 38% by day 4.
Re-Leased's CEO Tom Wallace said "It's promising to see that London's rent collection curve is trending upwards when compared to the same day in the March quarter. This is a sign of the capital's resilience, and our latest data should provide some reassurance to landlords with diverse portfolios that include assets in London.
Likewise, as the first week of the quarter has progressed, there are some new positive signals for the UK-wide picture. By day 4, June is tracking like-for-like with March with 38% of rent due paid. This demonstrates that since the due date on 24th, the rate of collection has improved."
For comparison, Re-Leased has analysed data for the West Midlands

region

(which includes Birmingham, the UK's second largest city) and the North West region (which includes Manchester, the UK's third largest city).
The West Midlands is the strongest performing region, receiving 41% of rents due, +1% on the March quarter and +3% on the current UK average.
The North West is performing at -8% compared to the UK picture,

however at just -1% compared to March on day 4, it is on par with previous quarter's performance at this stage in the rent cycle.
Tom Wallace said "There is of course regional variations across the country. The West Midlands for example is currently outperforming the UK average by +3%. While the London region is marginally behind the UK average, it's encouraging to see collection is +3% on the last quarter. The North West is tracking at -8% on the UK average, however it's only -1% behind its March comparison and so on par with previous quarter's performance at this stage in the rent cycle."
About Re-Leased
Founded in 2013, Re-Leased is a modern cloud-based, commercial property management platform which centralises portfolio data, automates workflows, and provides live visibility for landlords, property managers, tenants, and accountants.
Re-Leased now manages over 70,000 properties worldwide, including 35,000 commercial leases in the UK.
Re-Leased allows commercial property landlords to manage their entire portfolio via the platform's dashboards, providing greater control and visibility over business processes including invoicing and arrears management, lease events, document storage, building maintenance and reporting.
Re-Leased won Xero's Industry Specific App of the Year 2020, and has offices in London, Birmingham, New York, Melbourne, Auckland and Hawke's Bay.