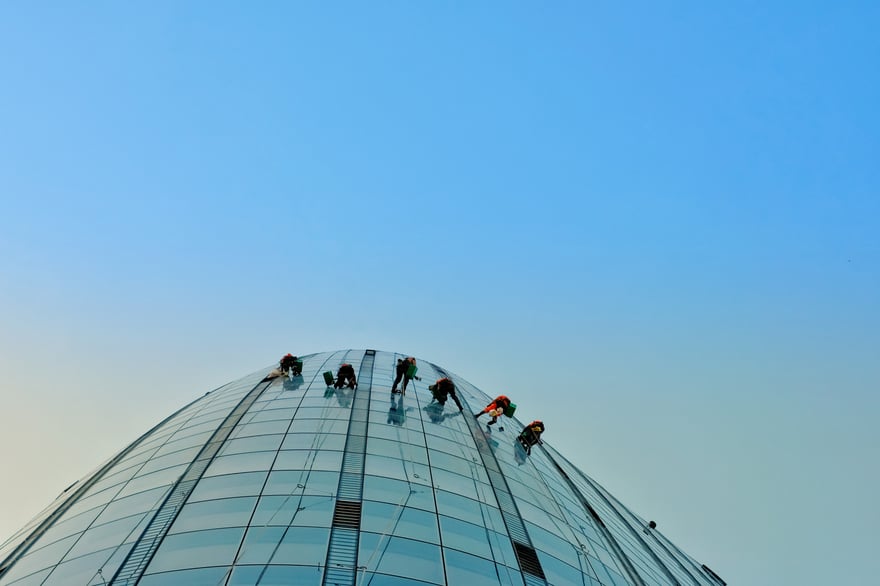 Maintenance Scheduling Insights for Landlords and Commercial Property Managers
Re-Leased 17 May 2019
To get the most out of your portfolio you need to make sure you are on top of all tasks that need to get done portfolio-wide.
Property managers working in an agency setting – and even landlords who manage their properties in-house – have an important role to play beyond the usual list of property management duties such as collecting rent and sourcing tenants: good managers of commercial property organise, control, maintain and co-ordinate the optimal use of the buildings for its eventual and existing tenants.
Commercial properties are more than just bricks and mortar – they are business assets that should always be in a state of high-value profitability (and steady upward trending growth).
To set up the framework for this desired outcome, commercial property managers and self-managing landlords have three important, non-negotiable outcomes to strive for: that is to maximise rental income, to safeguard against potential losses and to make sure their properties are in the best working order they can be.
This involves all activities that are centred around ensuring that all buildings are indeed in working order at all times. To do this effectively and efficiently, you need to have a strong plan around maintenance scheduling, maintenance task (and property) notes and then, of course, inspection planning to keep on top of the current state of your buildings.
It is necessary to undertake preventative measures to maintain a building's excellence in terms of its mechanical, electrical, ventilation systems and other associated components. These building systems, undoubtedly, will need periodic and planned maintenance throughout their respective tenancy cycles.
This is in addition to – but also to help in making things easier – when it comes time to overhaul and update existing systems to make commercial buildings smarter. Without the right maintenance scheduling and building infrastructure in place that enables the enhancement of commercial property, it can be a challenge for landlords to remain competitive in the market.
This is particularly relevant for commercial landlords in the office space and retail markets, where competition is increasingly fierce with the emergence of agile competitors such as co-working and shared office spaces. Tenants want spaces that are modern and conducive to supporting the right environments for their individual businesses – and if commercial landlords can't deliver this they will pivot and ultimately seek alternative building solutions.
Commercial landlords who self-manage their properties and commit to a property maintenance schedule will reap the rewards of staying on top of their key tasks. Here's a thought to experience smooth maintenance scheduling for commercial landlords: Technology is your friend. Are you using a software platform to manage your portfolio?
If you're not, it's important to invest in a system now that helps to automate all of your property related tasks, one that houses your contractor database, and allows you to schedule your maintenance tasks in an intuitive calendar and dashboard style format.
It's also crucial to prioritise your high level tasks, so your quote-un-quote property management time is spent on accomplishing these initiatives and not caught up elsewhere. Putting important tasks first in the cue will help to boost your efficiency as you move through your daily to-do list. Having a property management system in place to help you achieve and facilitate this is crucial to sustained success and a robust maintenance schedule.
In today's working environment where you're constantly on the move and need mobile access to your key portfolio information, you need a system that allows you to email contractors, attach work orders and request jobs at the click of a button.

––
With cloud-based technology property professionals and investors can access detailed information at a click of a button, which helps to decrease risk and increase efficiencies around high-level decision making. Learn how technology is uniting all stakeholders by clicking the button below.