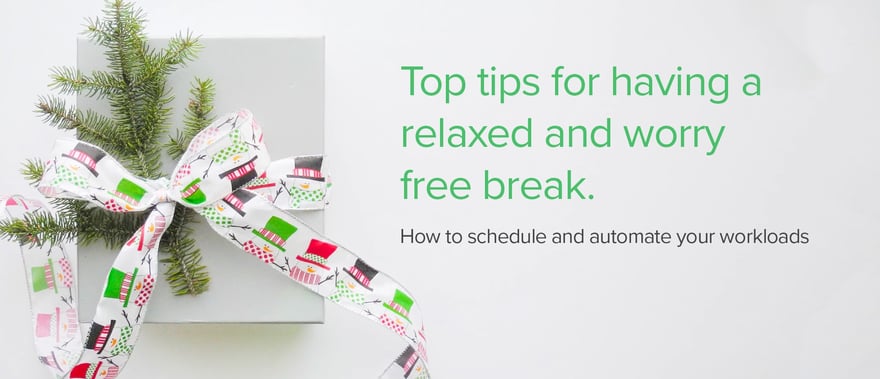 Have a very Merry Christmas with Re-Leased
Re-Leased 22 December 2017
In the world of commercial property management, we all know Christmas can be a hectic time of year. But this year we want to remind you that you can finally enjoy the festive period without any work distractions getting in the way.
What a year it's been; Maybe even our best one yet! And, although each one seems to pass by faster than the last, it's always great to be able to put work down for a few days towards the end of the year and relax with friends and loved ones.
The Scheduled Christmas Woes
But, being able to put work to the back of your mind is often easier said than done. For commercial property managers, this is especially true at Christmas, thanks mainly to the fact that 25th December is, traditionally, an important quarter day. Rent is due and needs processing, very often needs chasing, and then owner statements need to be prepared for the coming new year.
This all means that, over Christmas, accounts teams can often find themselves working rather than celebrating with their families. But, this year, as a Re-Leased customer, you don't have to worry about any of it.
Re-Leased bringing Christmas cheer
Our fully automated rent payment and wider accounting processes mean that our customers can set all of the necessary processes in motion before the holidays begin.
By scheduling everything ahead of time, you can relax, safe in the knowledge that when you return from your break, Re-Leased will have handled everything for you; rent will have been paid, reminders sent, invoices updated, etc.
Even owner statements, those notorious holiday wreckers, are now fully automated. As a result, instead of having to deal with them over the holidays and new year, you can be confident that they're being automatically processed without a hitch.
So, with Christmas fast approaching, don't forget to make the most of being a Re-Leased customer and let our platform do all of the festive legwork for you. Meanwhile, you can relax, recharge, eat, drink, and fight over a game of Monopoly, before returning to the office in January to find everything perfectly positioned for a jump start on the new year.
If you want to know more on how best to use your Re-Leased platform to automate your Christmas workload, we've got loads of great info in our blog section, or drop us an email with any questions and we're happy to help out.
For those of you who are destined to be working during the holidays, it's not too late! To learn more about Re-Leased and discuss how automation can help your company this Christmas and beyond, just get in touch and we can have a chat.
To all of our existing customers, thank you, and Merry Christmas! We look forward to seeing you in the new year!