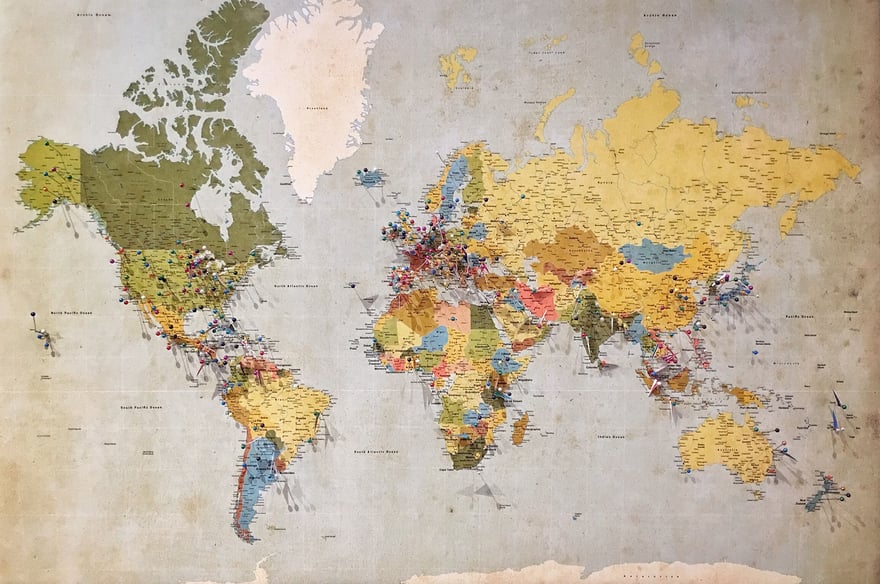 Global Commercial Property Market Health Check
Re-Leased 28 June 2018
Reading the tea leaves of the global commercial property market a few things become increasingly clear: one is the general performance of the market across the globe, the other are strong trends that look set to shape the market to come.
First things first is that global real estate transactions are up 15 per cent for the first quarter of 2018 in comparison to 2017. This translates into total market transaction value at $165 billion. This is indicative of good times.
AMP in their forecast for the year tipped global growth to come in at 3.9 per cent, compared to 3.7 per cent in 2017. They're tipping a positive global growth on earnings.
And JLL have reported in their Global Market Perspectives asset that a heralded warning of a possible 5-10 per cent softening in investment in commercial real estate over 2018 to $650 billion for the year.
So how are the regions performing...
Performance across the regions is patchy. Broadly the United States has reversed four successive quarters of declines with an 18 per cent rise – $62.8 billion – in investments over quarter 1 of this year. That's in comparison to a 28 per cent fall in Canada, although that's in part due to how big a Q1 they had in 2017.
Europe is experiencing varied outcomes, too. Germany and the UK are up 10 and 13 per cent respectively. Germany's healthy economy will keep the fires burning throughout the year, while the warning lights of Brexit fast approaching put caution to the wind for the UK.
Asia looks set to exceed a record breaking 2017 fourth quarter, with a record breaking 2018 first quarter, with activity year on year up 34 per cent. Japan, Hong Kong, Australia and China are the standouts. While Asian tigers South Korea and Singapore are down 18 and 39 per cent respectively.
What cities are seeing the highest direct investment?
First, it's interesting to note that Dubai, once the golden child of commercial and global property markets, is experiencing a fair degree of investment pain. Volumes are down 44 per cent.
Via the above JLL chart, Tokyo is the global standout, despite Japan nowhere near first place in international investment. New York is close behind, but fails quite to match the Japanese investment enthusiasm. All this in a Japanese economy where residential real estate prices have been sliding back for the better part of a decade.
The Financial Times identified commercial property as the main growth area for Japan's land prices, even as lending slowed over 2017.
More broadly what these figures show is the concentration of investment in a few key capitals, megacities, cities of high attraction for business.
The road ahead begs the question... is Asia booming?
The Asia-Pacific experienced the sharpest rise in leasing activity of all regions this quarter.
Gross leasing for China's three top tier 1 cities was up 60% per cent year-on-year, driven by increased activity in Beijing where recent completions relieved pent-up demand. In Shanghai, co-working operators and financial companies were key sources of demand.
That's compared to the already mentioned strong market in Japan, lead by Japanese corporations and a tight labour market supporting healthy demand in Tokyo. However, leasing volumes were down from a year earlier due to lower availability in upcoming supply.
India was a similar story to China, with the four top tier cities stable. Offices in Mumbai were in hot demand, driven by financial and professional services, while technology firms were active in Delhi and Bangalore.
The strong story of Asia is reflected in the aforementioned AMP analysis, which found China and India would be the strongest growing areas of the world for 2018.
Visit our blog for more exclusive property content or access our free guide for landlords managing their own portfolio