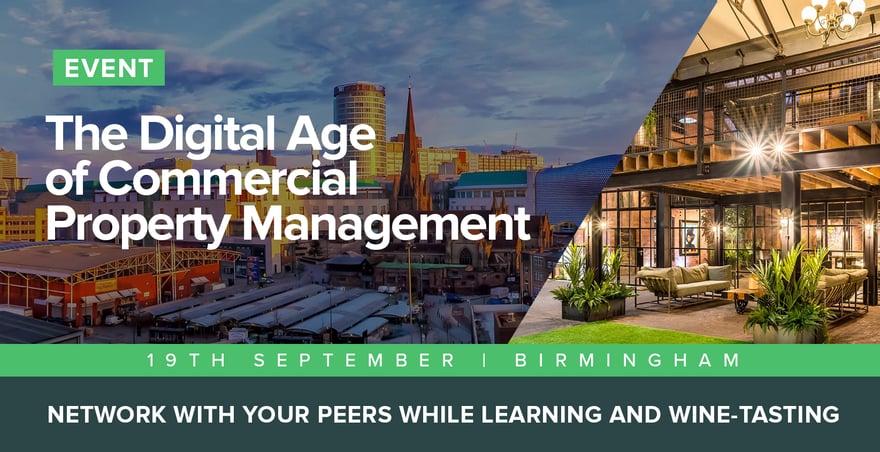 Event Wrap: Propel Midlands
Re-Leased 24 September 2019
On 19th September, the Re-Leased team welcomed commercial property professionals to Propel Midlands.
This was the third Propel event within the UK that educated commercial property professionals about the current changes in the commercial property industry and why digital transformation is key to long term commercial success. Professionals joined us Propel Midlands in the incredible venue The Compound in Birmingham for an afternoon of talks and New Zealand wine tasting courtesy of Babich Wines.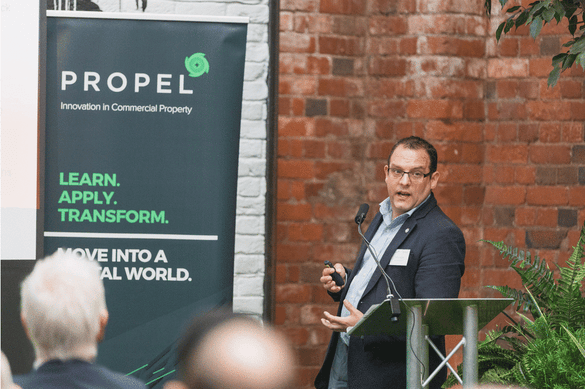 If you would like to find out more about Propel Midlands or
see any photos from the day, click here.
---
The event began with a market briefing talk from John Jones, a Senior Partner at Tandem Property Asset Management. John informed us about the current market trends; in particular, how social and political influence is altering the market demands for commercial space. A topical example explained how climate change protests and the increased awareness of environmental degradation is rapidly increasing the demand for sustainable spaces with new operational functions.
John's talk was followed by Nathan Keeley from MHA Carpenter Box, a passionate cloud advocate. This talk delved into the specific benefits of implementing cloud-based technology within modern businesses, a particular focus raised awareness of the benefits of using cloud-accounting systems such as Xero. Commercial professional's enquired about systems that would be preferable for their businesses and Nathan's advice on successful implementation.
Re-Leased's very own Head of Customer Success, PJ Gerbes, was next to follow with an engaging interactive talk. Before talks commenced, attendees participated in an opinion poll asking 'which key factor for business change interests you the most?', two-thirds of attendees selecting 'ensuring effective execution' was the key factor over 'diagnosing problems' and 'curating an achievable strategy'. This influenced the talk as PJ delved into case studies of how to ensure effective execution of which the key takeaway is communication amongst all stakeholders both internally and externally.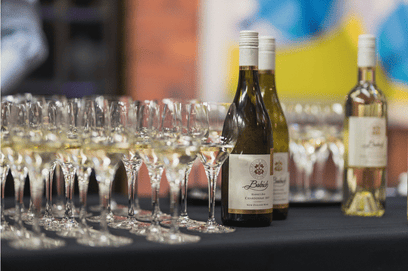 Following these insightful talks attendees relished the chance to participate in structured networking with other professionals from the Midlands whilst tasting New Zealand's finest Babich Wines. A special mention and congratulations goes to Rob Kennedy from Harris Lamb who won a case of Babich wine.
Top Apps
The following apps were discussed throughout the day and are essential for businesses to follow digital transformation trends.
Re-Leased - Property management software
Receipt Bank - Receipt and expense management
Expensify - Expense management, receipt scanning, and travel
Timetastic - Staff leave planner
Slack - Work communication chat too
Hubspot - CRM and marketing platform
Futrli - AI-powered financial analysis software
Fathom - Powerfully simple financial intelligence
GoCardless - The easy way to collect direct debit
Trello - Project management tool
Following the success of Propel Midlands and North, Re-Leased are excited to announce that we will be hosting Propel London in Spring 2020. Make sure you click the link below to keep up to date with Propel London details.