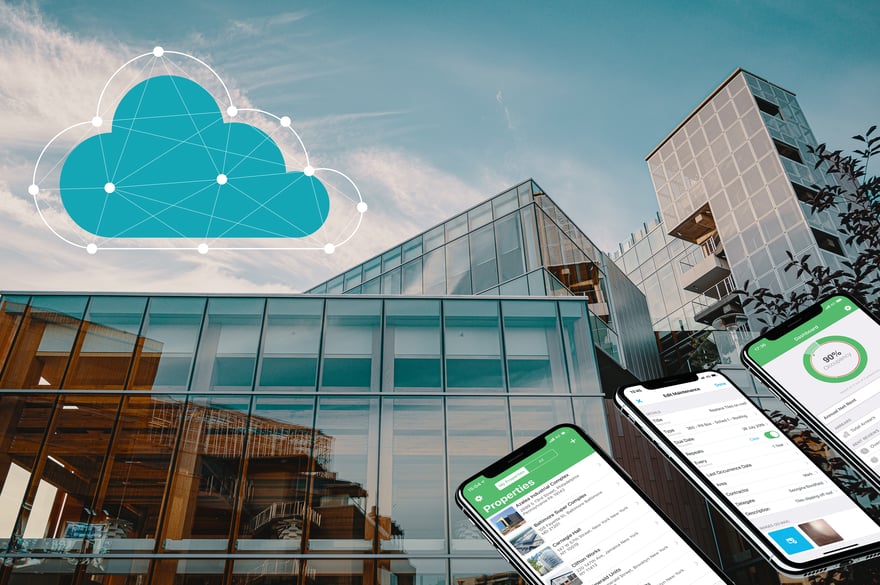 Connected cloud can supercharge asset operations
Jacob Kozanecki 31 August 2022
Business leaders want three things in 2022: growth, digitalization and efficiency. Cloud software increases productivity and helps improve cash flow. It also offers additional benefits, such as the ability to access data from anywhere, anytime and on any device, and it brings all the daily activities into one centralized workspace for easy collaboration.
Cloud software is designed to enhance the user experience, so it can provide tenants with value-added service. Additionally, with automatic data backups, which can be set to run daily, it eliminates the risk of a system failure, while providing leading-edge data security measures to keep data safe. With a pay-for-what-you-need model, it lowers the total cost of ownership and allows managers to scale to meet their needs now and into the future.


Where are leading commercial property businesses focusing their attention?
Property management and accounting are two mission- critical areas of a business. But are they operating in sync or in separate silos? What would it mean for your commercial real estate business if you could completely integrate property management tasks with your accounting function – in real time?
It sounds great in theory but often is hampered by a disconnect between departments due to teams working from different information.
Commercial landlords and property managers are now picking the programs that best meet the needs of each of their teams and connecting them in a specialized, fully integrated ecosystem – essentially creating one super platform. This Swiss Army knife approach maintains data accuracy and integrity across all departments while being flexible and scalable.


What is the Connected Cloud?
The connected cloud, otherwise called an integrated best-in-class ecosystem is a network of SaaS products, chosen by you, that meet the exact needs of your business, both now, and in the future.
You are able to start small and expand your software as your business grows, change out services that aren't working for you and choose software tools that are designed specifically for what your different teams require.
There is no need to commit to over-engineered "all-in-one" solutions that you need to change in the future, the connected cloud meets you where you are, and delivers specifically to your requirements.
When it comes to property management, if you try to be everything to everyone you will undoubtedly end up not serving one part of the party correctly. Accounting is complex with regional differences and over 100 different types of reporting standards. It needs specific tools, as does property management. An all-in-one approach is like using a lawnmower to cut your hair, it will work, but it will be rough.
By using an integrated ecosystem you are able to select the best property management platform, the best accounting software, the best email platform, and connect them together to work as one.
The benefits of this include:
1. Visibility into business performance



An integrated ecosystem provides complete visibility into your business. Input data once, and it's immediately available across each system and accessible remotely.
2. Grow and scale



An integrated property management ecosystem lays the foundation for uncovering critical insights about your business and developing more innovative ways to operate. Your team can access accurate information and make well informed decisions, fast.
3. Save time & money
By maintaining your essential data in a single source of truth, you can be confident that the information is up to date and accurate across all systems. Automating everyday functions also critically frees up staff time to work on high-value, revenue-driving activities like evaluating and purchasing properties.
4. Keep your accounting system & choose the best software
Your finance team can keep using their accounting software while your property management software supercharges your property operations. Each team uses their preferred tool but they're all working from the same information. No need to fret about bringing on a new accounting system for your team to learn and navigate.
By leveraging best-in-breed platforms in your tech stack, you also get access to industry experts, and access software that has everything you need, and nothing you don't.
5. Increase collaboration across departments
An integrated ecosystem makes daily operations easier for everyone on your team. Property managers get access to a cloud-based platform that streamlines the way they work, whether in the office or away, and accountants get complete control of their financial data.



After decades of lagging behind other industries, the commercial real estate industry is poised to leverage the value of technology. An integrated property management and accounting ecosystem can create a true differentiator for businesses looking to streamline work processes to operate smarter.
The smartest commercial real estate businesses today realize that creating a connected ecosystem of software that is built to play well with others is the best way to meet the unique needs of their portfolios and is the most efficient and effective way for their teams to run.