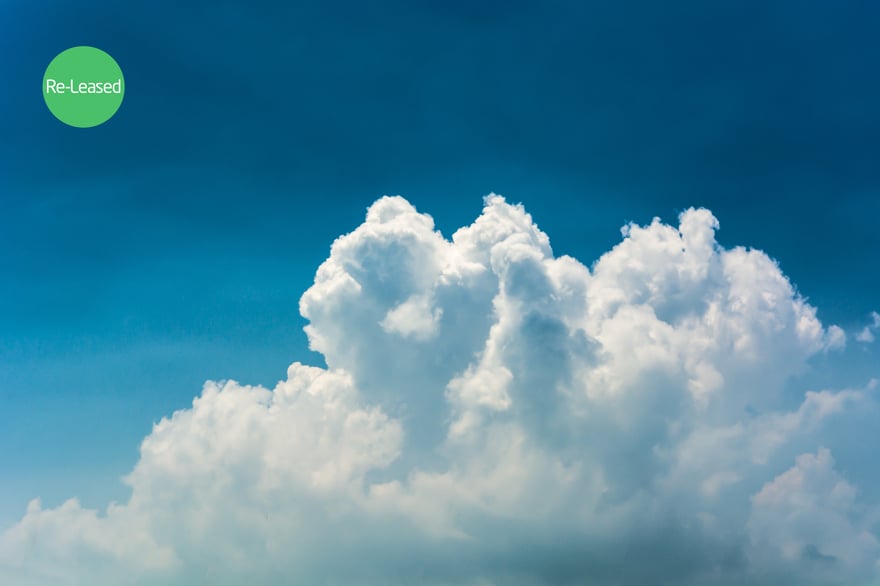 Commercial Real Estate: It's Time to Embrace the Cloud
Carmen Palmer 23 July 2019
Cloud-based software has been widely adopted by just about every other industry, and it's time that commercial real estate caught up.
According to the Macquarie Banks 2018 Commercial Real Estate Benchmarking Report, over half the respondents identified property management as an industry that would highly benefit from automation, meaning even professionals even outside of real estate recognise the industry is falling behind on technological change.
The place for old desktop hard-drives, complex spreadsheets, and lengthy emails is diminishing by the day, and so it's cloud software paving the way for what should be deemed as pretty much an essential investment for any business wanting to stay competitive within commercial real estate.
In other words, if you're not using cloud software, you're losing customers to your competitors.
So why is now the time?
Commercial property are having problems with high costs across the industry – administrative tasks other processes are taking up too much time and therefore too much money.
With property firms constantly competing for ultimately a finite number of deals, it's more crucial than ever to stay ahead of the competition by increasing productivity and efficiency.
Cloud-based technology makes this possible.
What are the benefits? Well, for starters, cloud-based software is quicker and easier to use...
Streamlining communication and automating key processes, cloud software allows you to focus your attention on higher-level tasks, whilst increasing efficiency within your business.
Unlike older, less agile systems, cloud software systems are shaped with your current needs in mind. Tools and functions are specifically made with property managers and landlords in mind, meaning CRE professionals are able to take their businesses to the next level.
Above this, cloud software providers will have teams dedicated to constantly improving your experience of their product. Spreadsheets don't update themselves. And nor do server-based platforms.
With the cloud, you can access information on demand
It's outdated and impractical for landlords and commercial property managers to be restricted to accessing their information solely at a desktop.
Cloud software gives those in commercial real estate much more freedom, with all your information available to view and interact with on demand at any time or location, and on any device.
In today's world, having a mobile data network is crucial to keeping up with the fast-paced environment of commercial real estate.
Related Article: What is Information Mobility and How Does it Affect Commercial Real Estate?
What happens if you're late to adopt and invest in cloud software?
Increasing efficiencies is paramount to staying relevant in the global commercial real estate industry.
Given that cloud software is a significant time-saver and therefore cost-cutter too, the time is fast approaching where businesses will not be able to stay competitive within the industry if they're slow to invest in new technology.
Not to mention, the growth of CRE portfolios will be somewhat stunted by incapabilities within older software systems.
On a wider scale, with the rise of AI and other complex technology, the commercial property sector is expected to undergo serious technological advancements over the next ten years. Even more than what we've experienced to-date.
So it's more important than ever to get to grips with the current PropTech platforms, such as cloud-based property management software, in order to really benefit in the future, and realise true scalability.
If you haven't already, now's the time adopt cloud software...
Technological change can sometimes be difficult to digest and buy into– we've all seen the stories about robots entering the workplace to steal everyone's jobs – but we're not quite there yet.
In fact, it isn't even feasible to think in that way – assuming that AI and robots will take over and steal our jobs is futile. The role AI will play in commercial real estate will be one of assistance to humans, not of replacement. We ought to start embracing a growth mindset moving forward to succeed.
Ultimately, it's up to the leaders and innovators to find ways to harness these new technologies to drive business growth.
If you want your business to operate faster, work flexibly and stay competitive, adoption of cloud software is the only way for commercial property professionals to go.
--


Up Next: A Chat with a PropTech Influencer who Created a Robot to Empower Real Estate Professionals
Carmen is an intern based at our London office. Follow her on LinkedIn to follow her professional journey.