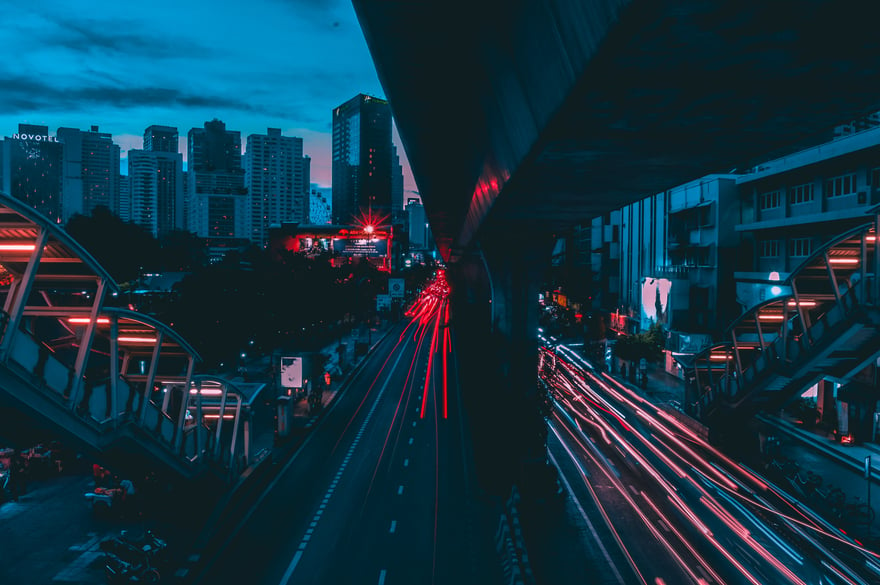 Commercial Real Estate 101: Top Tips to Optimise Your Passive Income
Maria Rizzuto 04 April 2019
The best reason to invest in commercial property is its earning potential. Depending on the area, commercial properties typically have an annual ROI of between 6% and 12%. These returns become even more impressive when compared to single family home properties that generally have an ROI of between 1% and 4%.
Here are some of the main factors that contribute to this income potential:
Great Value Appreciation Rates: This can be due to proactive management making cost-effective improvements to the property over time. It can also be due to new developments in the location bringing in more customers for any business in the property.
Better Tenants: Tenants are usually businesses and only work normal business hours, or at least have their own maintenance team. And if they don't, commercial property professionals can typically cut nifty deals with contractors due to the sheer load of work.
Flexibility in Lease Terms: The residential property market is one that is governed by a smorgasbord of state laws. For example, termination laws and security deposit laws. Conversely, commercial real estate has few consumer protection laws governing commercial leases. This is true, for the most part, globally.
Objective Price Evaluations: Residential properties are often subject to more emotional pricing. However, with commercial real estate, the pricing is often based on cut-and-dry metrics. For example, the current owner's income statement.
If you're looking to optimise the passive revenue you receive from your investment portfolio, keep on reading.
We'll show you the basics that will help you get the most out of your commercial real estate investment.
Know the local market.
As an investor, paying attention to where you are buying is key. It can make the difference between a successful business asset and one that is struggling.
"Location, location, location" is a known real estate mantra. Each locality has its own land inventory, tax rates and environmental issues.
You'll also need to consider the area's skilled labor supply to make it easier to find renters for your commercial real estate investment.
Consult an accountant.
The next thing you need to consider is affordability.
Seems pretty obvious, right? But you'd be surprised by the sheer number of investors that disregard this important investing metric, even seasoned commercial real estate investors can fall into this trap.
Before heading to the bank or dipping into the investment pool, book a consultation with an experienced accountant. Your goal here should be for him or her to help you determine your budget.
This is because, in real estate transactions, tax implications can be rather complex.
Your accountant should be able to help you with things such as investment classification, succession planning, and transition financing.
Get your financing in order.
A commercial real estate investment is a huge financial undertaking.
The banks want to see healthy financial statements to warrant your project's approval.
Besides making sure that your financials are in order, it's also wise to shop around for the best financing deal.
Look for different offers on things like interest rates and the percentage of purchase the financial institution is willing to finance.
Also, avoid setting optimistic forecasts to temp potential lenders.
Payment problems down the line are still a possibility. They can rack up your costs and minimise the room left for you to manoeuvre.
Carefully plan your layout.
Operational efficiency is highly dependent on the layout, whether it's an existing building or one that needs renovating.
For this reason, it's wise to hire a team of experts. A good expert can help you choose the best layout for your property's operational efficiency, depending on the asset class.
Ask Questions.
Last but not least, ask yourself a lot of the tough questions before you start your commercial property investment journey.
What you are looking for? What fits your investment goals? And does this fit within your overall investment strategy?
The point of asking these questions is to get a better understanding of your intent and level of investment before entering the financial commitment.
This also goes with any sales associates, accountants and anyone else that is involved in the transaction. The more questions you ask, the more information you have to work with, and the better off you will be.
Commercial real estate investing is a huge financial undertaking. As such, you need to do your due diligence every step of the way. This will help you avoid common problems such as inadequate financing, inefficient layouts, and unexpected costs. By dodging these pitfalls, you will be setting up your investment for success and optimal returns.
This is a guest post by Upkeep Media
--
Up Next: What Are The Things To Look Out For With Commercial Property and Commercial Property Insurance?

Maria Rizzuto is a Marketing Associate at Upkeep Media. Her current position allows her to pursue her passion for communications while helping property management companies grow by implementing effective marketing strategies.