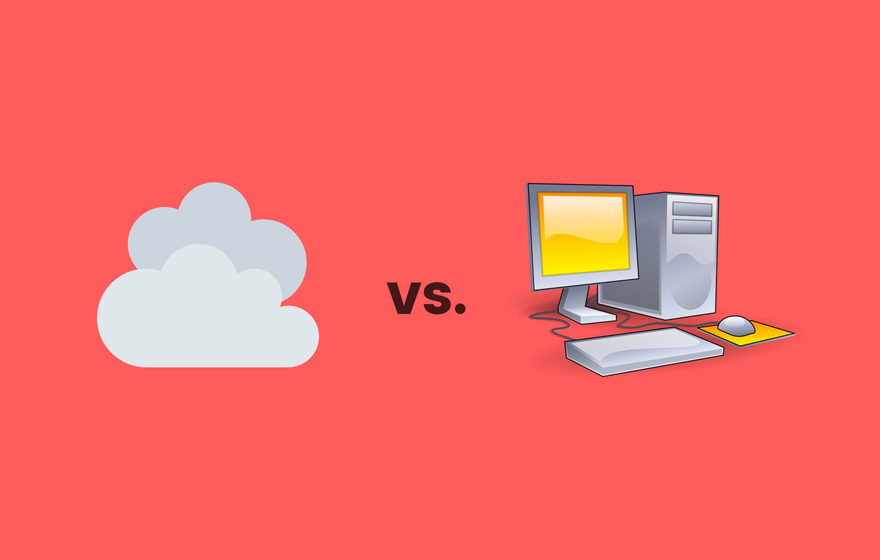 Cloud Vs. Server Property Management Software: What Is The Difference?
Re-Leased 11 July 2018
There are two choices for any business looking to automate their workflow with software platforms, it's either server-based software or cloud software. But what sets the two apart?
The first point to make is the most obvious one – server software systems rely on localised servers. Cloud systems are dispersed between multiple servers online through trusted hosts such as Microsoft Azure, for example.
So what are the differences between cloud-based software and server-based software...
Initially, cloud-based systems were designed to fit to small and growing businesses and provide an ease of accessibility from anywhere you can access the internet. But now, with new infrastructure and growing demand for always-on accessibility, cloud-based systems are serving big business and replacing their enterprise, legacy software systems, too. This is attributed to the ability to scale on the cloud, which in turn provides increased efficiency, cost-effectiveness and the framework for a clear path for business growth.
Server systems, on the other hand, provide physical security – meaning that you can build a physical infrastructure to house servers and keep them locked up in a, quote-un-quote, safe location. They're often adopted by businesses wanting to keep things in-house and that can be used locally, even if the internet goes down.
But one of the most glaring issues with server-based systems, as we've seen over the last decade, is that more and more employees are demanding flexible working arrangements, and in this regard these type of "physical" software systems have proven to be counter-productive in their facilitation of remote working.
The only way to do work via a server-based system is to be in the office. This isn't ideal for when employees are sick, move on from a business or have to access key data when off-site. So, for today's property management professionals who are always on the go, this is not ideal.
The very idea of cloud storage means that even if data is lost in one location, it can be recovered from another. That's compared to server systems, which if they go down can be catastrophic for the business.
Not only do dispersed systems provide physical security, but they stop you leaving data on the wrong computer, as access is always handled through a centralised, online portal.
What are the differences in cost?
Server systems can be hugely expensive to install, whereas cloud systems have low initial entry costs.
Over time, the cost of server and cloud systems tends to converge, however unlike server systems, cloud storage can be easily scaled up or down depending on business needs.
With cloud servers, commercial property managers can optimise their workflows without huge costs associated with purchasing and managing fully dedicated servers. This is important due to the changing nature of rent roll sizes.
Low entry costs for cloud-based software have seen it become a widely adopted technology, with Forbes reporting 73% of companies plan to move to a fully "software defined data centre within 2 years".
How do the features stack up?
Cloud-based software offers streamlined commercial property management systems, which lets landlords and commercial property managers stay on the top of their game.
They can automatically generate invoices and notify tenants, house their contractor databases and let commercial property managers focus on revenue driving tasks.
Server systems can offer some of the same features, but require major initial set up and may not offer the same degree of customisation to the needs of commercial property managers, which require a different suite of features than a residential property manager.
Cloud-based systems often plug into a variety of other apps whether that's calendar or accounting software. They also allow remote access from a variety of devices, whether that's a computer in the office or a phone if an employee is on holiday, leave, or working remotely, as highlighted earlier in the piece.
The cloud is the future of software
Businesses have to be always-on in today's commercial real estate world. That means making the right pick for how to manage assets and manage time.
If commercial real estate professionals are looking for a easy, reasonably costed, and quickly scalable solutions to managing assets, then they really want to be looking at adopting cloud-based software that is designed to align to their daily workflow.
If you would like to learn about how our customers are benefiting from using cloud-based software, click the button below.