5 Reasons Why You Should Read Online Reviews When Shopping For Property Software
Re-Leased 13 September 2018
Shopping around for the right software solution to fit your business can be a challenging task.
You have to jump across websites, seek referrals, do your research on pricing, and request (as well as sit in on) demonstrations of various products to get an idea of what is the best fit for you and your business's unique requirements.
But one of the most useful ways to learn about a product is actually one of the first things you should do – that is to read online reviews.
Many buyers must read customer testimonials and case study articles before making a purchasing decision to understand how a software has impacted a business similar to their own, but what often happens is online reviews fly under the radar. But they shouldn't.
Online reviews, such as those published on software comparison sites like G2 Crowd and Capterra or across social media platforms like Facebook, are lodged directly by the customer to share their experience with a business and its product(s).
Most people who leave reviews on comparison sites feel strongly about giving honest feedback on a product, and that's clearly demonstrated in the time they took out of their busy schedules to place a review. That is why customer reviews should be highly valued – they're not paid endorsements.
We have outlined six of the top reasons why you should read online reviews when shopping around for property software.
Reviews are considered supremely trustworthy, honest
According to an Inc. article, 91% of shoppers read online reviews before making their decision, and as much as 84% trust the content of a review as much as a personal recommendation made by a friend or colleague.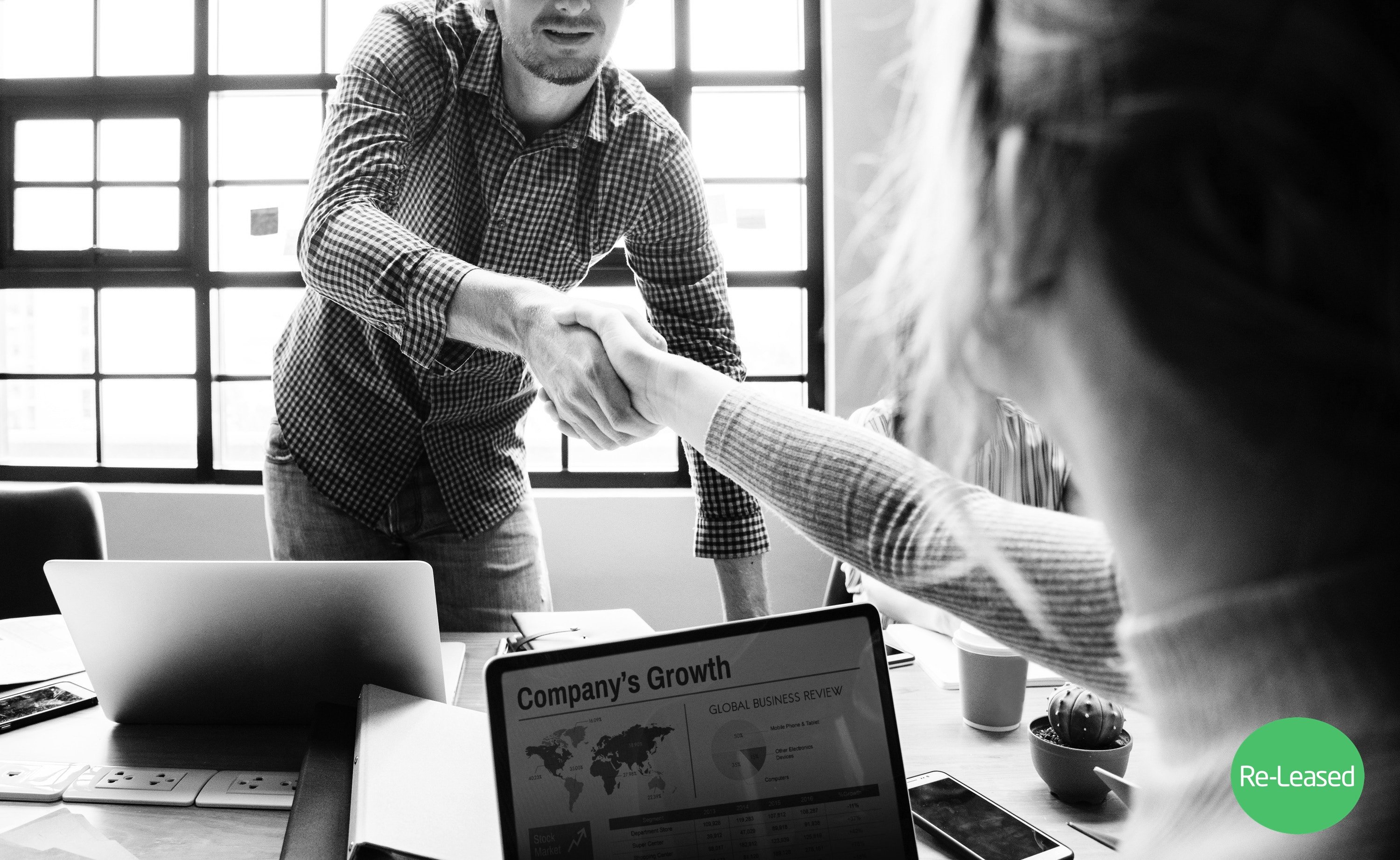 As such, online reviews will give you honest information on a product beyond just its features: for example, things such as its customer support rating, specific customer likes and dislikes, and the product's ease of use.
You get a little peek into how the business operates
Having a conversation with a salesperson isn't enough to grasp how a business operates and treats their customers, so you have to source out a number of online reviews across various sites to see what people are saying.
Look out for good reviews, bad reviews and those that sit in the middle for an even balance of information to consider. You want to have confidence in what you know about how the business operates and treats its customers before you sign on the dotted line.
The product's popularity will be clear
While popularity level is one of a vanity metric, it's still important to have a clear understanding of whether a product is well-known in the marketplace or otherwise.
In most instances it doesn't necessarily reflect product quality, but if there is little online discourse on a product and there are barely any reviews, then that is definitely something to look further into.
Ask yourself, as an example, are there minimal reviews because the product has just launched? Are they not publishing reviews at all? Or worse still, are they editing and censoring their customer reviews?
You can accurately compare price on comparison sites
Every business has a unique pricing structure that can sometimes be difficult to locate online, whether directly via their website or through a third-party site.
Some property management software companies charge per tenancy, whereas some charge per user or force you to lock into rigid contracts without any flexibility, unlike a software as a service (SaaS) offering, which allows you to cancel anytime on a subscription-based agreement.
These are the key pricing points you want to make sure you know prior to committing to a purchase – online reviews will help you weigh up cost side-by-side.
Online reviews have positively disrupted the buying cycle and made life easier for software shoppers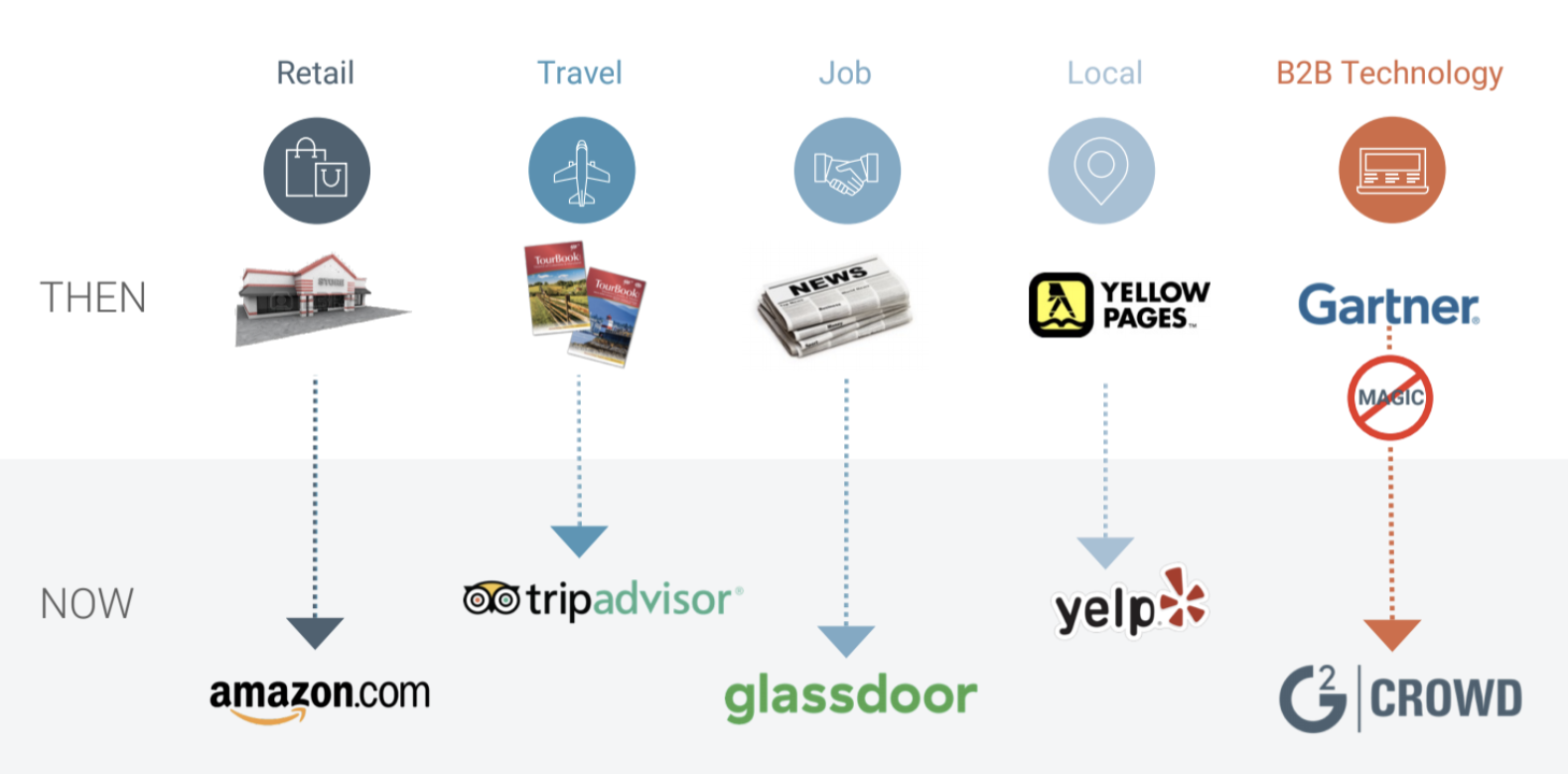 Levi Olmstead, Community Manager for G2 Crowd, says that online reviews have revolutionised how people make purchasing decisions, which has transcended B2B and B2C marketplaces.
"Online reviews have revolutionised how people make decisions. From going to a restaurant or finding a new doctor, looking for a new job, or going on a vacation, this transcends industries. Decision making has gone through the digital transformation to crowdsourced reviews, making buying decisions less biased and more transparent than ever before."
Levi says that the same is true for the property management industry, as well as for wider commercial and residential real estate markets, too.
"The real estate and property management industries are no different. Websites like Zillow, TrustPilot, and more allow people looking for a real estate agent, real estate company, or property management group and research how others felt about their services.
"But that's not the only way online reviews are impacting property management professionals. Just like Yelp disrupted newspaper classified, or TripAdvisor disrupted travel agencies, online review sites such as G2 Crowd have disrupted older models of researching and buying technology."
To learn more about how Re-Leased helps global property managers and investors reach their goals, click below now