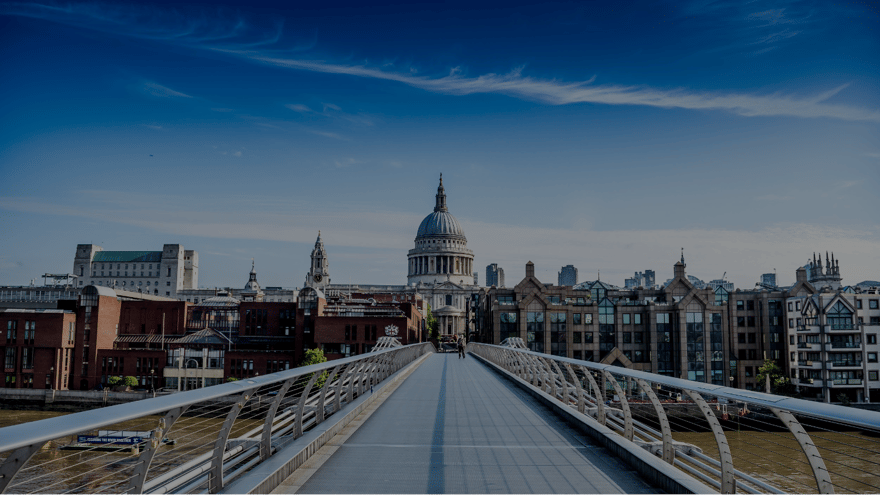 4 key Insights from the 'Return to the Office' Report
Re-Leased 22 June 2021
In May 2021 office occupancy in London, as measured by the Metrikus Occupancy Index, surged above 50% for the first time since lockdown measures were introduced in March 2020. The trend is being seen across the UK, with occupancy for the country coming in at 47%. As restrictions ease and vaccination numbers rise, these factors will help boost worker confidence in returning to the office. But it won't be a return to the office as we knew it, as demand grows for flexible leases and spaces that offer experiences and amenities that cannot be found at home.
Re-Leased has partnered with Metrikus, the leader in smart building technology to publish the 'Return to the Office: The Future Now' report. Our findings suggest that the office will remain an important part of the future of work, however it must pivot to satiate an appetite from workers who now demand different requirements from the office.
We spoke with report contributor and Re-Leased's commercial analyst, Caleb Dunn, to garner his key insights.
1. The importance of defining 'Flexibility'
CREDIA Index data points to the length of leases shortening since the beginning of the pandemic, due to the obvious uncertainty in the market. Potential occupiers are simply unwilling to commit to the traditional model, one that will ensure they occupy a particular building for 10 and 20 years. This has forced landlords to re-evaluate how they measure asset health and performance says Caleb Dunn:
"It is important as we review the new required models of occupancy that we scrutinise what the term "flexible" truly means. A flexible lease structure has been conflated with breakout rooms and "cool" fit-outs. For most tenants, a flexible model will mean shorter lease lengths or having more options and maneuverability with lease terms so they have a greater ability to navigate the uncertainty of hybrid working and business growth or contraction."
Dunn also believes that office operators can find strategic inspiration for new leasing options and pricing models from a variety of industries:
''What has worked in the last ten years outside of real estate that could be applied? What can you include and offer in regards to a bundled solution for tenants? Many modern office space providers have been successful in offering a bundled office space, charging the tenant a gross fee for the entire offering. Innovative operators can look at how best to deploy this across various different occupier relationships and buildings, in an effort to drive capitalisation rates and provide tenants with a great range of options.''
2. Establishing new measurements for success
The next era for the office is one that is centred on delivering experiences employees cannot get at home. New tenant expectations for safer, cleaner and smarter buildings will also require investment in technologies and the infrastructure to support this. With the shift towards shorter lease lengths, we will see an increased emphasis placed on 'softer metrics', with KPIs such as engagement with the space becoming more important rather than chasing longer lease lengths, explains Dunn.
Office spaces which have traditionally been viewed as fixed income or 'set and forget' assets now require more active management. Providers need to be proactively attentive to their tenants needs and business trajectories in order to predict and fill vacancies across their portfolio. Dunn suggests that metrics commonly used in the SaaS industry will become prevalent:
"New metrics of success will be required to understand how well they are delivering on tenant management. The subscription as a service industry sets a strong example of the best metrics to monitor including your tenant "churn rate", tenant "lifetime value", and "net promoter score."
3. Brands behind buildings
Office management has been conducted on a transactional model for decades, but this is shifting. Can landlords shift their mindset to build a brand around their offering and physical assets? Dunn states,
"if you can create a strong brand association and develop that association within the market, tenants will want to retain their space and maintain the relationship with their landlord. This model is not just for co-working providers but will become increasingly important for traditional landlords. As the office market recovers, we forecast that successful landlords and developers will pay attention to the 'brand', with a focus on the creation of distinct competitive advantage. The office will transition from a mere building to a product and there will be a strong move towards landlords and developers establishing brands and offerings, complete with their own communities and connections."
4.
Data is King
Redefining flexibility, introducing branding concepts and new measurements of success are all well and good but, ultimately, as Dunn states,
"If you can't track it, you can't measure it, and you can't improve it."
The office market is becoming more competitive and operators will need to differentiate themselves. Landlords and developers moving into this more competitive space will need to understand how their offering sits compared to other providers and constantly monitor the competition. The only way to do this is to have access to real time data, concludes Dunn.
Having the ability to build bespoke dashboards that services their needs allows property managers, investors and owners to establish and monitor new benchmarks and make quick adjustments. A tool like CREDIA can help provide access to real-time data and reduce the risk introduced by changing strategy and business models.
To read the full report click below.