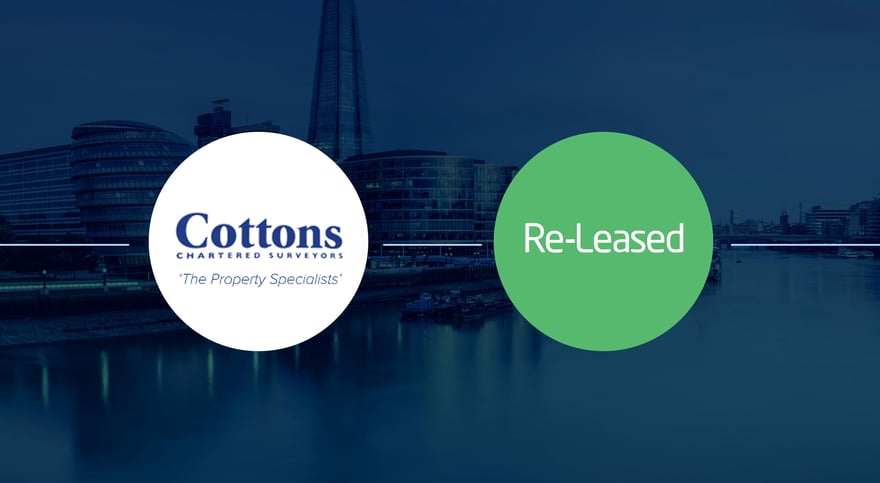 NEWS: Cottons Chartered Surveyors partner with Re-Leased
Re-Leased 23 June 2020
Originally formed in 1924, Cottons are a firm of independent Chartered Surveyors based in Birmingham. The partners and staff at Cottons pride themselves in offering a wealth of experience and expertise in all property matters throughout the Midlands and further afield.
Richard Longden has been with Cottons since 1998 and is responsible for the firm's Property Management Department.
Why is Technology important in real estate management?
We have always seen technology as driving change, and particularly with property management. As a business we are always looking to be more efficient and utilise our time better. Modern technology is key in helping our surveyors and property professionals improve accuracy and ultimately do our job better.
How are you utilising technology?
Today there is greater demand for live data, yet more importantly, being able to utilise that data and communicate it well with clients and tenants. That's where technology is coming into its own, by ensuring our teams can support our client and tenant needs in an efficient and accurate manner.
Why Re-Leased?
Re-Leased centralises our full end to end property management landscape and gives us the ability to better communicate with clients and tenants. The world is shifting on and giving people access to information is critical to their success — the current pandemic has reinforced the view that we needed modern intuitive software to help future proof our business.
Why is moving to the cloud important for you?
Previously the most basic tasks were taking too long. Information wasn't getting out to the end user as quickly as needs be. Moving to the cloud allows us all to reallocate our resource to more high value functions and get on with better supporting our client base, tenants and continue to provide an exceptional service, as the industry and our business adapts to the changes around us.