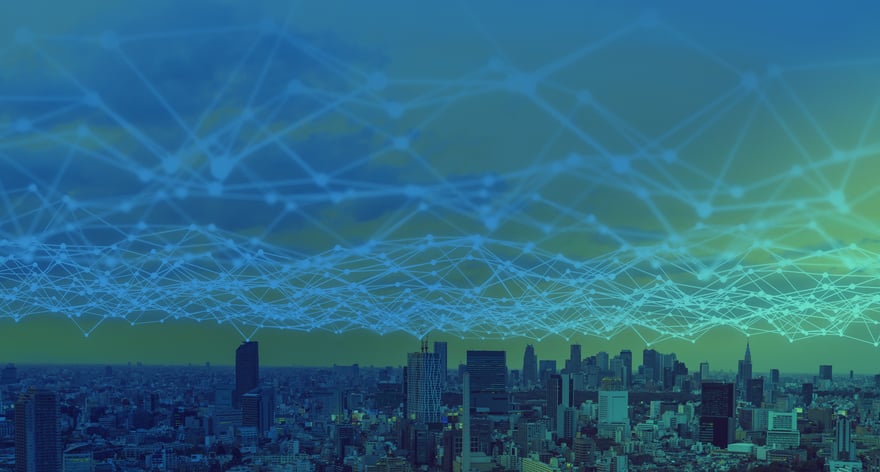 5 Advantages of an Integrated Accounting and Property Management Software Strategy
Re-Leased 23 September 2020
The best businesses are constantly looking to improve operational efficiency. That often means finding and implementing smart software systems to be more productive and reduce costs.
But it's important to explore these technologies as part of a unified strategy, rather than looking at different solutions individually.
In the commercial real estate industry, this is particularly important for your property management platform and accounting software, like Xero or QuickBooks Online. Connecting these core operations with a true two-way integration will eliminate the problem of having data siloed which makes for inefficient bookkeeping and creates a duplication of work – but those aren't the only benefits you'll see.
Here are the 5 advantages of integrating property management and accounting technology to run a connected business:
1. You get full visibility into business performance
The major benefit of building your tech stack with cloud-based property management software and accounting tools that integrate with each other is in having total visibility of your business. You'll only need to input the data once and it's immediately available across each system and accessible anywhere, any time.
This is a big deal when you consider that siloed information in different systems costs both time and money when you have to manage everything individually.
Your entire property management work cycle, including key dates and tenant data, is always visible and your financial accounts are instantly synced and up-to-date. This is also useful for your audit trail and ensuring you're fully compliant with the appropriate laws and regulations.
Without these two key pieces of software being integrated, you would either have to duplicate data entry in both systems or pull data out of one and import it into another manually - which increases the likelihood for human error. By having all of this available in one place, you and your team will easily get a holistic view of your critical business information and that leads us into the second key advantage.
2. You'll set yourself up for growth & scalability
The events of 2020 have had a major impact not just on the property industry but on all sectors and businesses. This has forced organizations big and small to adapt quickly and it has also been the catalyst for a much-needed pivot away from outdated systems and processes.
Seamless integration across the tools in your tech stack is all about making sure these platforms are communicating with each other so that your critical information is the same and, most-importantly, up-to-date across your tech stack. This one source of information lays the foundation to uncover smarter ways of operating and key insights about your business. With the right information at their fingertips, wherever they access it, your team will be better informed on the current state of the business, helping them make faster and informed decisions.
This ensures all aspects of the business will improve, ranging from property management and tenant relationships, through to account management and finance. With the brunt of the impact from COVID-19 now behind us, this is the time to ensure an effective recovery.
3. You get to choose the software that works best for your business
Some systems try to do it all, but when that happens you typically end up with a system that falls short of expectations. An integrated tech stack allows you to put the choice back in your team's hands so you can select the best accounting software for your business, instead of being forced to make things work with unfamiliar platforms.
The real benefit in leveraging best-in-breed platforms in your tech stack is that you get access to experts on both sides. At Re-Leased, our people are well-versed on the ins and outs of property management software and are here to help or guide you as you bring both systems together to achieve greater efficiency. The same is true if you want to lean on the knowledge of an accounting tool's experts for any of your financial questions.
4. You'll save time and money
This comes back to the benefit of having all your important data in a single source of truth. You can be confident that whether you're working in your accounting system or your property management system - the information in is up to date and accurate. No more checking both systems to make sure a manual sync was initiated or that the spreadsheets from one system were uploaded into the other, not to mention the time wasted from your teams managing information in separate places.
If you're moving from manual processes, such as managing spreadsheets, the potential gains are even greater as the automation of tedious tasks with digital platforms will give you more time to focus on strategic, high-value, revenue-driving activities.
So what types of tasks can be automated? Accounting software can be set up so that all invoices are paid with a single click of a button. If they are recurring invoices, month after month, payment can be fully automated by setting the payment date.
On the property management side, a key capability with Re-Leased is that tenant invoices can be automatically raised inline with leases and you can also enable automatic transaction matching and reconciliation.
Commercial Property Partners LLP (CPP), saved over 35 hours a week on administrative activities when it built an integrated tech stack centered around Re-Leased and Xero. That time is now going towards focusing on increasing their client base and expanding their range of value-adding services.
5. You increase collaboration across departments
A unified digital strategy for both your accounting and property management software ultimately makes life easier for both sides of the business. Property managers get access to a platform that streamlines the way they work, whether in the office, on the road, or working remote, and accountants get full control of their financial data.
Maggie Campo, the Contracts and Trust Accounts Manager at Ray White Commercial, says her life has been made easier now that the team has centralized everything in Re-Leased.
"I rely on our staff at the office to initially process all of the new managements and make sure that the invoices are all processed correctly, so when I come in of the morning and reconcile, it's just a click of an 'OK' button because Re-Leased has done all the hard work for me."
Make your system, your competitive advantage with a Connected Cloud
An integrated property management and accounting system is the true differentiator for businesses looking to take the next step in streamlining how they work to operate smarter. Knowing how the whole organization is performing and using this to make informed decisions will keep you at the front of the pack.