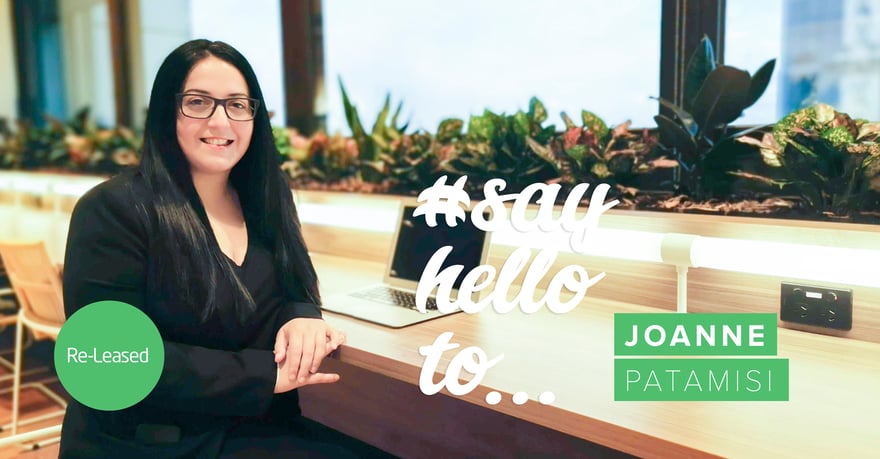 Say Hello To: Joanne Patamisi
Re-Leased 07 February 2020
This week we sat down with Joanne Patamisi, our Australia & New Zealand Implementation & Training Manager based in our Melbourne office. We chatted about her passions, expanding the APAC team and her favourite memories so far at Re-Leased.

Hi, Jo – tell us a bit about yourself.
Despite being born and bred in Melbourne, I absolutely love to travel the world and explore new places. I especially love trying all of their food but I will admit that I am a slight coffee snob. When I am not travelling I really enjoy a great movie or any crime related shows! I am also a huge fan of tennis & AFL.
When did you join Re-Leased and what does a typical day look like for you?
I joined Re-Leased back in July of 2017, although it feels like I have worked here forever.
I manage the Customer Experience team which currently consists of 8 team members in the APAC region, I also often help out on support. On top of the support, I also manage key accounts so spend a lot of time talking to clients and looking after their implementations.
It is a very busy job that I absolutely love, but my day does typically start with two shots of coffee!
What do you like about your role?
I'm keen on educating and assisting the team to learn all aspects of Re-Leased including understanding the solutions to clients issues and how we came to that solution.
Having worked for other real estate softwares and property management companies I have gained a great passion and knowledge for all things real estate. I really love being able to share my experience with a client who might be nervous about changing software and talking all things real estate.
What has been your most memorable moment at Re-Leased?
I actually have three best moments!
The first was spending time over in Napier with the product team and being able to have my input and work on some really cool features for the software.
Secondly, in 2018 I had the pleasure of implementing Re-Leased's biggest client at that time.
Thirdly is being able to build the team that we have today in the APAC region. We have created great processes and procedures. I honestly have some fantastic team members who are always more than willing to go the extra mile!
_________________


Joanne and the team will at Xero Roadshow Melbourne on Thursday 13 February. Come and chat or connect with Joanne on LinkedIn.