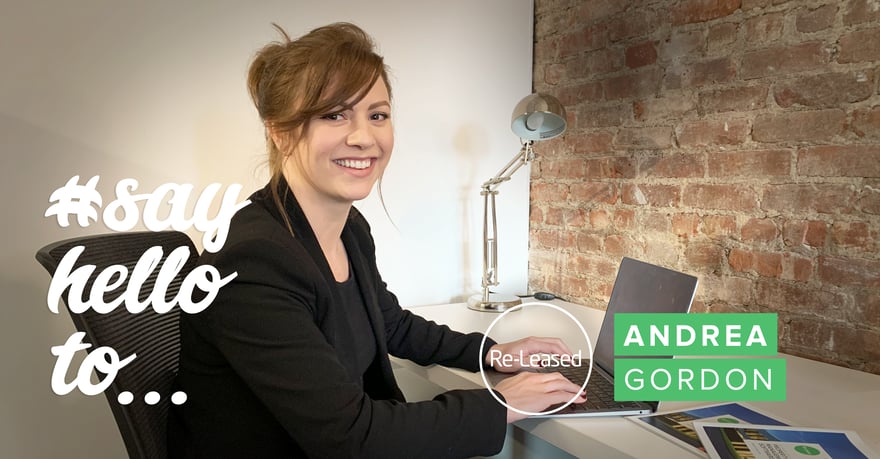 Say Hello To: Andrea Gordon
Re-Leased 21 November 2019
Welcome back to our 'Say Hello To' series, where we sit down with members of our amazing team across the world and learn a little more about their role, passions and favourite things to do outside of work.
This week we sat down with our New York-based Solutions Consultant, Andrea Gordon, who helps our US-based customers transition to Re-Leased.
Hi Andrea. Tell us a bit about yourself.
I'm originally from the San Francisco Bay Area and relocated to New York City two years ago. The energy and buzz here is incredible - NY is such a vibrant city. Previously, I worked in various operational roles for a tech company in the mobility space and a large commercial real estate firm.
I geek out over coffee, speakeasies, live jazz, sharks, coconut-anything, nature photography, criminal psychology, and international whiskies.
When did you join Re-Leased and what does a typical day look like?
I joined Re-Leased in early September this year. A typical day involves immersing myself in the product with our different teams and getting to know our clients, prospects and partners via phone, in-person meetings and various industry events.
My key focus areas are the product and the industry. It's critical for us to build empathy for our clients, to understand what their challenges are so that we can help them transition to our system as seamlessly as possible during implementation, optimize the product's functionality to get the most value for their specific needs and continue to evolve with them as the industry and their operations change.
What do you like about your role?
We are establishing new roots here in the US and I feel very fortunate to be given the opportunity to contribute at a stage where we are both challenged and able to have direct, tangible impact on our growth in North America.
As someone that has always held operational roles, I can speak firsthand to the pains of a daily grind that's comprised of multi-system processes supplemented by tedious manual efforts. It can be extremely daunting and stressful trying to stay organized with so many moving pieces.
Our product's ability to help mitigate these challenges is something that really stood out to me during the interview process. It is a very dynamic, user-friendly and multilayered product, and it feels really good to be able to share with people how it can help make their day-to-day just that much easier.
What has been your most memorable moment at Re-Leased?
Oh man...can I have a whole page for this one?!
The culture here is something truly special. Our internal channels are fueled by positive reinforcement, collaboration and celebration of all contributions, no matter how seemingly big or small. I've been given the warm and fuzzy welcome from complete strangers, have had my ways of thinking challenged as we navigate new waters here, been teased and laughed my arse off across state lines and the metaphorical "pond".